Presidential Election 2017: Selection of Meira Kumar in line with DMK's aspirations, says MK Stalin
UPA constituent DMK on Thursday said the Opposition's choice of presidential candidate Meira Kumar was in line with the party's 'aspirations.'
Chennai: UPA constituent DMK on Thursday said the Opposition's choice of presidential candidate Meira Kumar was in line with the party's "aspirations."
DMK working president MK Stalin also charged the ruling BJP with "enacting a drama" on selecting a candidate, based on discussions with the Opposition.
Stalin said his sister and Rajya Sabha MP Kanimozhi was present in the Opposition meeting held in Delhi on Thursday to select its candidate to take on NDA's Ram Nath Kovind.
"The (Opposition) candidate has been announced in line with DMK's aspirations...I wish her all the best and to win (the presidential race)," he said.
When pointed out, BJP has also fielded a Dalit on behalf of NDA, Stalin recalled that the ruling party at the Centre had earlier said it will arrive at a decision on selecting the nominee after consulting Opposition parties.
"But they did not implement it...They enacted a drama for the sake of it," he said in an apparent reference to the BJP panel meeting, Opposition leaders on this matter.
"But BJP never told us openly that such and such a person was the candidate...Therefore, a situation has come up where a candidate had to be fielded on behalf of the Opposition," he added.
To a question whether his party will ask all 'members' (MPs and MLAs of other parties in Tamil Nadu) to support Kumar, Stalin said, "We believe that the candidate selected by all Opposition parties should win. On that basis, we are ready to seek support."
India
The minister's statement, which was laid on the table of the House, called the reports on the Pegasus scandal an 'attempt to malign the Indian democracy and its well-established institutions'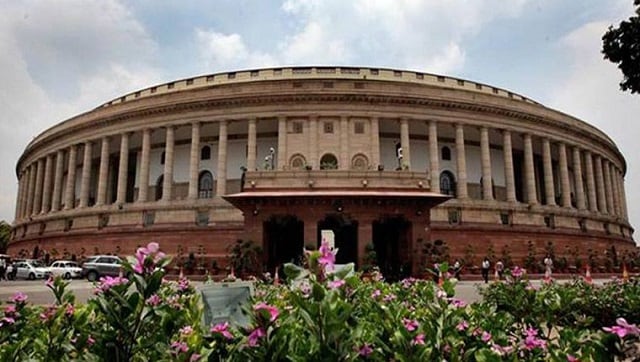 India
Parliament Monsoon Session Live Update: After the Rajya Sabha was adjourned even as suspended TMC MP Santanu Sen refused to leave the House, IT Minister Ashwini Vaishnaw said, "TMC has a culture of violence in Bengal".
Politics
The disruption by Opposition members drew sharp criticism from Prime Minister Modi who accused them of being unable to digest the fact that a large number of new ministers are women, Dalits, tribals and those from other backward classes