Presidential Election 2017: Ram Vilas Paswan lauds Nitish Kumar for backing Ram Nath Kovind
Ram Vilas Paswan lauded Nitish Kumar for sticking to his stand on supporting the NDA's presidential nominee Ram Nath Kovind and urged him to join the BJP-led alliance
Patna: Union Minister Ram Vilas Paswan on Saturday lauded Bihar Chief Minister Nitish Kumar for sticking to his stand on supporting the NDA's presidential nominee Ram Nath Kovind and urged him to join the BJP-led alliance.
Kumar not only ruled out any change in his stand on Friday but also attacked the Congress for propping up 'Bihar ki beti' Meira Kumar as the opposition's candidate for a "lost cause".
"Nitish ji spoke rightly that opposition parties have deliberately made Meira Kumar their candidate for presidential poll for a definite defeat," the Union Consumer Affairs, Food and Public Distribution minister told reporters in Patna.
"When power was in their (Congress) hands during the 10 years of UPA rule, in which Lalu Prasad was a part, why did they not remember the 'Bihar ki Beti' (Meira Kumar) then," Paswan, the Lok Janshakti Party (LJP) president and a prominent dalit leader, said.
He said it was only after Kovind's name came up as the NDA nominee that the opposition forwarded Meira Kumar's name.
Paswan, who is in Patna to host an iftar party on behalf of LJP, an NDA ally, welcomed Nitish Kumar's decision to support Kovind and invited him in the NDA fold.
"We urge him (Kumar) not to put his legs on two boats. He should come to the NDA at the earliest (and) we would welcome him," he said.
"With him joining the NDA, the alliance would gain strength and it would be good for Bihar too," Paswan, who is MP from Hajipur, said.
India
As the Opposition creates ruckus in Parliament, the Centre says the controversy is an attempt to malign Indian democracy and its well-established institutions
Politics
People of Assam have voted for the BJP for the second consecutive term as they have realised that there is no place for 'aatankwad' (insurgency) and 'andolan' (agitation) in the state, Shah asserted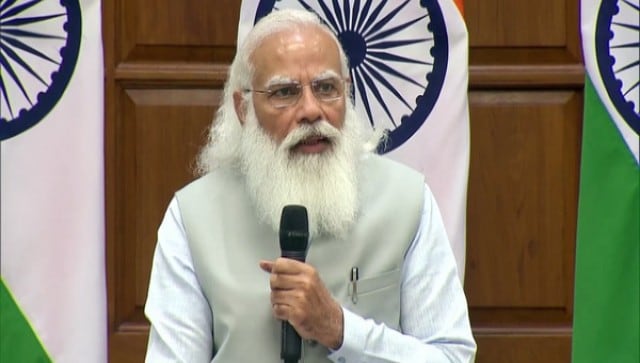 India
Leaders of several NDA constituent parties were in attendance. These included Apna Dal leader Anupriya Patel, JDU leader Ram Nath Thakur, AIADMK leader A Navaneethakrishnan, RPI leader Ramdas Athawale and LJP leader Pashupati Paras