Presidential Election 2017: Nitish Kumar to skip Sonia Gandhi's lunch, is it a death knell for Opposition unity?
Bihar Chief Minister Nitish Kumar will not be present at Sonia Gandhi's lunch but he does not want to be seen as a hindering factor in opposition unity.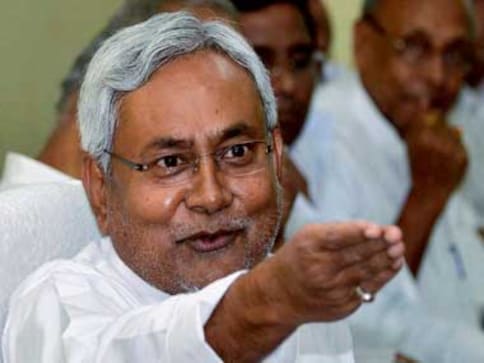 Bihar Chief Minister and JD(U) president Nitish Kumar's refusal to attend a lunch hosted by Sonia Gandhi in New Delhi has punctured the hype around Congress sponsored "united" opposition meet.
Nitish's absence from Sonia's lunch table becomes significant for the simple fact that he is only credible face in the opposition ranks. His decision to stay put in Patna on Friday on a day when Sonia is poised to discuss opposition unity and deliberate over names of the possible combined opposition candidate for presidential election takes the steam out of the whole exercise.
The luncheon would still be held because notionally no individual is indispensable and no individual can have persona so towering that his presence or absence could eclipse presence of half a dozen other leaders who are of the same stature. Though Nitish Kumar is a leader of number two party in the ruling three-party grand coalition in Bihar his persona is disproportionately higher than the numbers he commands in the Bihar Assembly or in Parliament. He is not only the most articulate leader in the opposition but he is also the only leader in the opposition ranks who could come closest to countering Prime Minister Narendra Modi's public appeal.
His decision not to break bread with the rest of his peers in the opposition thus makes a bigger news than the meeting itself.
Nitish has his own reasons to abstain himself from the luncheon hosted by the Congress president. A JD(U) leader told Firstpost that when Nitish had met Sonia at her residence 10 Janpath in New Delhi on 20 April he had proposed name of Pranab Mukherjee as combined Opposition candidate for the presidential candidate.
Nitish had added that in case a consensus could not be built in the name of Mukherjee then any other candidate as chosen by the Congress (biggest party in opposition) would be acceptable to him. Nitish had then gone to meet her on her personal invitation.
The problem, however, is that Mukherjee is incumbent president and may not like to run for a second term unless he is the consensus candidate where ruling BJP-led NDA also backs him. Common wisdom suggests that a sitting president can't run for a second term unless he is very sure of victory. In other words, he can't run to lose. That would mean too much of ignominy to him.
The other problem, according to sources, Nitish's ally and senior partner in Bihar, Lalu Prasad Yadav, for some reasons, is not keen on Mukherjee's candidature, him running for a second term. Lalu is looking for some other name as combined opposition candidate.
One is not sure if that is a reason for Nitish to stay away from the opposition meet at Sonia's behest where Lalu's presence would be counted prominently and his voice would be impactful. Nitish would not like to place himself in such a situation where the two allies are seen to be contradicting each other on an issue as important as this -- which is being seen as the first step to building a grand all-party opposition coalition against Modi and BJP.
It should be noted that neither Nitish nor any other leader has come out defending fresh corruption charges against Lalu and his family members, sons Tejashawi, Tej Pratap (deputy chief minister and minister) and daughter Misa (Rajya Sabha MP). The paper trial of shell companies and the manner in which Lalu's family have acquired properties in Bihar, Delhi and its adjoining areas, which is now in public domain, is so substantive that even RJD leaders have responded in political rhetoric than in substance. The JD(U) leaders have been silent because Nitish didn't think that his party should be seen to be defending his ally's misdeeds. Congress party is also Nitish's ally in Bihar but again JD(U) chose to be silent on the National Herald case against Sonia and Rahul.
Nitish will not be present at Sonia lunch but he does not want to be seen as a hindering factor in opposition unity. He has thus nominated Sharad Yadav, former party president and Rajya Sabha MP, to attend Friday's luncheon.
By doing so, Nitish has made his position distinct from other opposition leaders - that he was not available all the time on someone's call.
More so, Nitish is the only person among the list of invitees at Sonia's lunch who is clean. Neither he nor his party is on the radar of investigative agencies. Unlike other prominent invitees like those from RJD, TMC, DMK, NCP, Nitish and his party are not being investigated by various investigative agencies. In short, he does not have any taint on his persona.
He had broken from rest of the opposition — Congress, Trinamool, AAP among others — on Modi's demonetisation move. He was supportive of that move and his criticism of Modi government on the issue was constructive.
Interestingly the person nominated by Nitish to represent JD(U) Sharad Yadav is one of the probable for the presidential election. But then, a JD(U) leader pointed out that Yadav will tread cautiously on the issue. If he contests presidential election then can't remain an MP. He will have to quit from membership of Rajya Sabha before he files nomination. The question which the JD(U) leader in conversation with Firstpost raised is interesting -- Will Sharad Yadav like to lose both, his position as an MP and the presidential election?
Politics
Kharge asked state in-charges to submit a roadmap for movement on people's issues in the next 30 to 90 days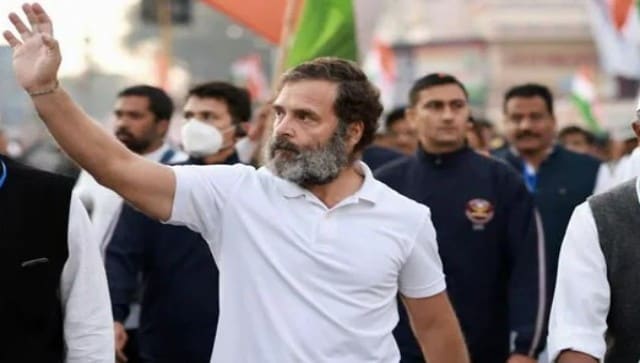 Politics
On Sunday, the sixth day of its Madhya Pradesh leg, the Bharat Jodo Yatra, which is led by Congress MP Rahul Gandhi, arrived in Indore, the cleanest city in the nation
Politics
Prime Minister Narendra Modi on Sunday targeted Congress leader Rahul Gandhi for walking with Narmada Bachao Andolan activist Medha Patkar during the Bharat Jodo Yatra