Presidential Election 2017: Narendra Modi and Amit Shah's shrewd move shows they are without equal
The selection of Ram Nath Kovind as NDA's presidential candidate is a politically astute move. It goes to show just why Narendra Modi and Amit Shah are politicians 24x7.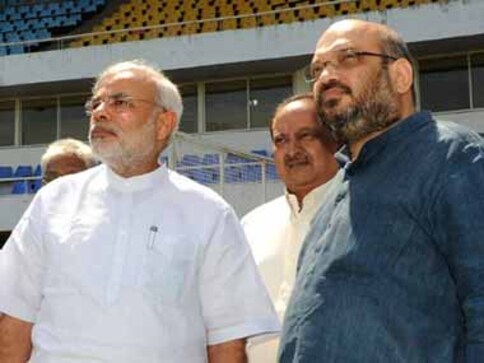 The selection of Ram Nath Kovind as NDA's presidential candidate is a politically astute move. It goes to show just why Narendra Modi and Amit Shah are politicians 24x7.
They have set very clear-cut goals within definite time frames and are pushing ahead to meet targets relentlessly. In the chaotic, ad hoc and rambunctious landscape of Indian politics, Modi and Shah have been, to a large extent, successful in introducing order, planning and method. Their effectiveness is evident in BJP's continuous electoral success.
Their persistence towards expanding BJP's base among the subalterns and hitherto inaccessible pockets of Hindu voters to cleanse the party of its upper-caste image reflects a change in the nature of Indian politics. It is no longer a Congress-style laissez-faire pastime of entrenched elites and entitled dynasts but a churning from below that demands total commitment from practitioners. In this sense, 66-year-old Modi is a new-age politician while 47-year-old Rahul Gandhi represents the old school. Little wonder that the Opposition have been caught on the wrong foot.
Politics is not an exact science. Quite often, a throw of the dice may have unintended consequences. For instance, the loan-waiver genie that was uncorked ahead of Uttar Pradesh Assembly elections threatens to disrupt BJP's political equation in many states and upset the Centre's push towards fiscal prudence. However, being consummate politicians, the prime minister and his trusted general have not wavered from their plan of consolidating BJP's presence where it is strong and creating its footprint where it had none.
The BJP had the requisite numbers in Electoral College. It could have gone for an eminent, apolitical figure. Yet unlike Atal Bihari Vajpayee, who reportedly telephoned India's 'missile man' at his Chennai residence to offer the nomination, Modi took an intensely political decision that sought to exploit and profit from the paradigm of identity politics in India.
The move might be construed as cynical, yet as Ashok Malik argues in CNN-News18, "Non-political choices such as Kalam usually emerge when a compromise is needed… When the government is strong enough to push its nominee, it makes a political selection. This is what Indira Gandhi did when she chose a lower-caste Sikh, Zail Singh… This is what PV Narasimha Rao did when he went in for a northern Brahmin-southern Dalit combination of… Shankar Dayal Sharma for president and KR Narayanan for vice-president. In 2007, when the Congress was well placed, Sonia Gandhi sent Pratibha Patil to the presidential palace."
Modi's lessons from Vajpayee's defeat
For all his antagonism towards Congress and stated goal of replacing it as India's national party, Modi remains extremely fascinated by it. This may explain why, in a marked deviation from Vajpayee's stint, he has adopted some of Congress' tactics. The nomination of a Dalit face for India's highest constitutional post should be viewed in this context. It is also an indication that Modi has drawn his own conclusions from Vajpayee's failure to secure a second full term in office and has no intention of giving even an inch to Opposition.
The Patil-Kovind false equivalence
There have been some comparisons between UPA's move to send Patil to Rashtrapati Bhavan and NDA's move to throw its weight behind the Bihar governor. This is a false equivalence. Patil was a political lightweight and a deeply controversial figure. As president, her frequent foreign jaunts with relatives raised eyebrows and her own conduct as the chairperson of a cooperative bank, which turned insolvent, gave rise to many questions. Her image also suffered on account of the controversies linked to her family members.
In contrast, RSS ideologue Kovind is squeaky clean. As a lawyer, he is a high achiever, having served as central government advocate in Delhi High Court and Centre's standing counsel in Supreme Court. As a politician, he lent his untiring efforts towards the uplift of the downtrodden and social outcasts.
He is also a proven administrator. Kovind served two stints in Rajya Sabha. In Parliament, he was a member of important panels such as parliamentary committees on SC/ST welfare, home ministry, petroleum and natural gas, social justice and rights, law and justice and chairman of Rajya Sabha housing committee.
He has also been BJP's SC morcha chief and served as president of the All-India Koli Samaj. His Koli background, a sub-caste within the Dalit community in Uttar Pradesh, and rise to prominence from humble beginnings also mirrors Modi's journey. In many ways, the Bihar governor ticks all the right boxes.
Two birds with one stone

The selection is expected to serve two important functions for BJP:
1. Dalit outreach.
2. Disintegrate unity of Opposition around a presidential probable.
Let's start with the second point. Modi is aware of the significance of Sonia Gandhi's lunch gambit. BJP's muscle at Electoral College makes it difficult for any Opposition candidate to be sent to Rashtrapati Bhavan. When Gandhi sat down with Opposition leaders for lunch — Nitish Kumar was a notable absentee who instead broke bread with Modi — Sonia's effort was directed more towards consolidating unity to throw a worthwhile challenge at BJP in 2019.
Thus, Kovind's nomination has achieved its purpose.
Several Opposition leaders have broken ranks and sided with the BJP. The list includes heavyweights Nitish Kumar, Naveen Patnaik, TDP, TRS and even Mayawati, who has extended her conditional backing.  TMC has been vociferous in opposing the move while Left and Congress have raised weak, procedural objections. To sum it up, Gandhi's effort at opposing Kovind's candidature can be characterised as ineffective at best and politically damaging at worst.
On Dalit outreach, however, it remains to be seen to what extent the Modi-Shah combine succeeds in countering the new wave of subaltern uprising against the party. Going into 2019, it is critical for BJP to retain its electoral support in Uttar Pradesh. This nomination is expected to assuage some anger and tap into the narrative of Dalit pride.
The outcome, however, won't be immediate. After all, Rome wasn't built in a day.
Meanwhile, Modi has shown yet again why he is India's most talented politician.
India
The two-member Appointments Committee of the Cabinet comprises the Prime Minister and the Home Minister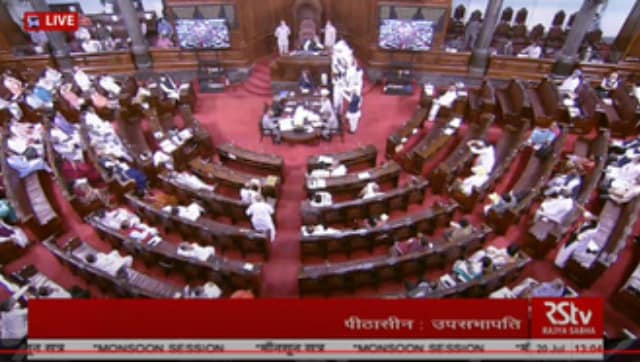 Politics
Sen was suspended from the Rajya Sabha for the remaining period of the Monsoon Session after a motion moved by the government was passed by the House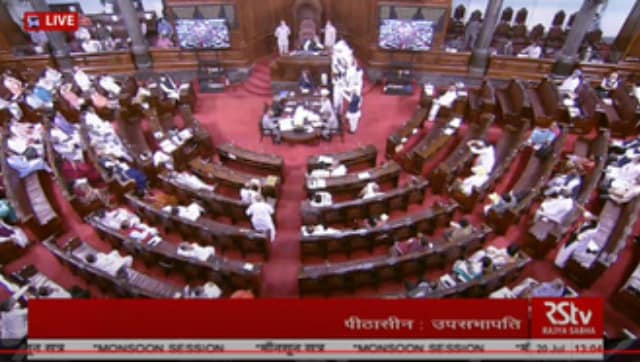 Politics
Union Health Minister Mansukh Mandaviya in Rajya Sabha said that if there is any underreporting of COVID-19 deaths, it is by the states and not the Union government