Presidential Election 2017: Meira Kumar's nomination shows Congress is stumped by Modi-Shah's Dalit move
Meira Kumar's nomination as presidential election candidate is a desperate attempt from Congress-led opposition to challenge Narendra Modi-Amit Shah's Dalit masterstroke, reinforces Congress' dynastic politics
The Congress-led 17 opposition parties' decision to nominate Meira Kumar as their presidential candidate to challenge ruling NDA's nominee Ram Nath Kovind suffers from three inherent flaws.
First, they have tried to reduce the prestigious presidential elections into a Dalit versus Dalit contest as if president's post was a reserve category seat. A Dalit from Bihar taking a Dalit from Uttar Pradesh. The Congress and its allied parties keenness to field a Dalit — Meira — against NDA's candidate Ram Nath Kovind reminds of an old detergent ad, which said, "Bhala uski kameej meri kameej se safed kaise".
The president is the head of the nation, the first citizen of the country, supreme commander of the armed forces and custodian of the Constitution who would work with the aid and the advice of a council of ministers. As such this topmost constitutional post has to be free from any shade of politics, least of all a casteist slant. For the first time in the history of Independent India, the presidential election 2017 has been a made out to be a 'my Dalit versus your Dalit' contest.
When last time India saw a Dalit entered the Rashtrpati Bhawan — KR Narayanan in July 1997 — almost all parties barring Shiv Sena supported his candidature. Politically those were turbulent times with IK Gujaral heading a minority government managing to survive in the office with outside support from Congress, but the presidential election saw a rare unity among divergent political forces. Narayanan's challenger was former chief election commissioner TN Seshan.
Second, the choice to make Meira as the opposition parties' presidential candidate is reflective of Congress's deep-seated belief in entitlement politics. Just as Sonia Gandhi and Rahul Gandhi are products of politics of entitlement and dynastic succession, Meira — daughter of Babu Jagjiwan Ram — is a product of politics of entitlement.
One of the key proponents for Meira's candidature or the one who gave a real push to Congress' desire to field her, Lalu Prasad Yadav publicly talked about her legacy politics. "She is the daughter of great leader Babu Jagjiwan Ram and she is (a) daughter of Bihar," he said on Thursday.
It is for the second time in the past few years that her entitlement credentials have been flaunted by Congress and its allied parties. When she was named for Lok Sabha Speaker's post in 2009, the same things were said in her favour: she was a woman, she was a Dalit and she was the daughter of Jagjiwan Ram. She had succeeded veteran Somnath Chatterjee in office and BJP (which was an opposition party back then) had a strong opinion against her as speaker.
The India of 2017 has seen enough of the class of privileged politicians who get undue family legacy weight. In fact, the full majority vote which Narendra Modi secured against that so-called "Maa-Beta ki Sarkar" (Sonia Gandhi-Rahul Gandhi)" because the voters were fed up with dynastic politics. The Congress obviously has not learnt any lessons from that and seems to be caught in a time warp.
More so, Meira may be of Dalit origin but her upbringing and politics represent the elitist Lutyens Delhi against which India so overwhelmingly erupted in the 2014 parliamentary election. The Congress, however, is hardly mindful of that.
Third, the Congress-led opposition fails to realise that howsoever much they may criticise Modi and BJP, they only end up following the agenda set by the prime minister and BJP president Amit Shah. Modi-Shah have stumped all opposition parties with the surprise announcement of Kovind as NDA presidential nominee.
Since Modi-Shah caught everyone by surprise by pulling out a lawyer-turned-politician of Dalit origin with farmer background, the Congress found itself trapped to announce a Dalit candidate.
The key question which haunted Sonia Gandhi, Lalu Yadav and all other leaders who were present in Thursday's combined opposition meet to decide on the name of their presidential candidate was the absence of Bihar chief minister Nitish Kumar and his decision to break away from the Congress-led opposition ranks to back NDA's candidate to occupy Rashtrapati Bhawan on 25 July.
Nitish is a credible leader in the opposition ranks and his refusal to attend the Sonia-chaired meet on Thursday is a huge blow to the supposed opposition unity in the presidential polls. This grouping was seen to be a precursor to a grand coalition of opposition parties for the 2019 parliamentary polls.
Lalu thinks that Nitish has committed a historic blunder by deciding to support Kovind. According to the RJD leader, this presidential election was not to elect to office a better candidate but a clash of ideologies. Meira represented an ideology which Lalu likes.
But in all this, it's the Left Front whose position has been hit the hardest. Hours before the opposition parties met, Communist Party of India — Marxist (CPM) chief Sitaram Yechuri made his preference for Gopal Krishna Gandhi (grandson of Mahatma Gandhi) and Prakash Ambedkar (grandson of BR Ambedkar) public through a sound bite to a TV news agency. But he seemed very happy sitting next to Congress leader Ghulam Nabi Azad when Meira's name as a unanimous choice of the 17 opposition parties was announced.
Kovind with over 62 percent of the value of votes in the electoral college in his favour is sure to be next President of India. Meira's challenge is going to be there only for academic purposes or to count the victory or defeat margin in the 17 July election.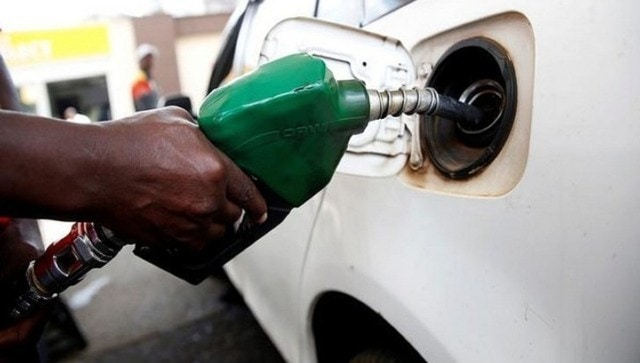 India
The parties also demanded that the Centre give direct cash transfers of Rs 7,500 per month to all families outside the income tax paying bracket
Politics
Jammu and Kashmir: Differences emerge among Jammu and Kashmir politicos as Narendra Modi extends olive branch, including necessitating the restoration of Article 370 as a condition for the resumption of any political engagement with the Centre on Kashmir read all about it on Firstpost
Politics
In his first interaction with the media after the split in the LJP, Chirag Paswan struck a combative note by describing himself as 'sher ka beta' (lion's cub)