Presidential Election 2017: Meira Kumar's fight for 'idealism', desire to 'script history' is on shaky ground
Opposition's presidential candidate Meira Kumar believes that the upcoming election is a 'rare occasion to script history'.
Opposition's presidential candidate Meira Kumar believes that the upcoming election is a "rare occasion to script history". She implored all eligible voters – including 543 Lok Sabha members, 233 Rajya Sabha members, 4,120 members of state legislative assemblies – to "heed the inner voice of conscience" while voting.
It's unlikely, however, that the members of the Electoral College will oblige her in scripting the kind of history she desires. But, in her first press conference after the announcement of her candidacy, Meira outlined an entirely new set of ideas for the role of president.
Consider what she said in her brief opening statement: "Seventeen major political parties of Opposition, under the chairmanship of Sonia Gandhi, have unanimously selected me to be their candidate for the presidential elections. The unity of coming together is based on their firm ideological position on democratic values, inclusiveness, social justice, freedom of the press, ending poverty, destruction of the caste system. This ideology is very close to my heart. Issliye, iss chunav me mai iss vichardhara par ladai larungi (For this reason, I will fight this election on this ideology)."
Take her words at face value and one would start to believe that the new president (if Meira is elected) will not remain within the confines of Rashtrapati Bhawan, act merely on the basis of aid and advice of Council of Ministers or be a 'passive' protector of the Constitution.
In Meira's view, with her at the helm, the Rashtrapati Bhawan will become a 'happening place' – issuing a series of diktats on the basis of the supposed idealism she pursues. A thousand-year-old caste system cannot be destroyed by sitting in the majestic building she wishes to occupy.
To see a "destruction of the caste system", she would need to travel extensively to different parts of the country, not just as president but also as a radical social reformer; taking on the might of political parties, social and religious groups and institutions, their age-old practices as well as influential individuals at all levels.
While making that lofty opening statement on the idealism of parties, which have nominated her for the presidential post, she was perhaps unaware of the following points:
First, as far as the idealism of democratic values goes, except for Leftist CPI and CPM, all other 17 parties including Congress function like a private limited company – where the leadership position of the party is guided by the principle of dynastic succession.
Since she made this statement on 27 June, two days after the nation recalled the excesses of the Emergency imposed by India Gandhi in 1975, it is relevant to recall the negation of democratic values of all kinds imposed during the crisis.
Second, freedom of press and freedom of speech was officially abrogated during the Emergency.
Third, though all political parties and leaders make tall arguments about ending poverty, the fact remains that India has been ruled by the Congress for all but 12 years since Independence. Interestingly, Indira fought and won the 1971 Parliamentary Election on the "garibi hatao" (remove poverty) plank.
Fourth, nobody disagrees that barriers of caste system need to be broken. The problem arises when she links this with the ideology of the parties supporting her candidature.
She apparently has not noticed that BSP chief Mayawati is supporting her only because of her caste. In fact, Mayawati expressed so twice in the past several days. When BJP first announced Ram Nath Kovind's candidature, she had said that she would be forced to support Kovind, a Dalit, if the Congress and other Opposition parties did not come up with a Dalit name of their own. She repeated her stance when Meira's candidacy was announced.
Despite hailing from Bihar, Meira perhaps never realised that Lalu Prasad Yadav has always been outspoken about his Yaduvanshi (Yadav caste) support base. Akhilesh Yadav's Samajwadi Party, too, is based on the same support base. The list of caste-based parties in India is a long one.
Meira also expressed her anguish about the presidential election being pegged as a Dalit versus Dalit contest. Little did she realise that the first words uttered by the principal spokesperson of her 17 supportive parties, Lalu, about her were to mention that she is the daughter of the great Dalit leader Jagjiwan Ram. She has also been fighting parliamentary elections from her father's constituency, Sasaram (reserved for Schedule Castes) in Bihar.
Meira will file her nomination on Wednesday, the last date, and will launch her campaign on a high note of symbolism – from Mahatma Gandhi's Sabarmati Ashram in Gujarat.
Entertainment
Lupin exploded out of the gate, becoming a global phenomenon instantly and eventually Netflix's most-streamed non-English-language original.
India
What is needed is transparency, clear guidelines, and the merciless crushing of personal agendas peddled as "facts"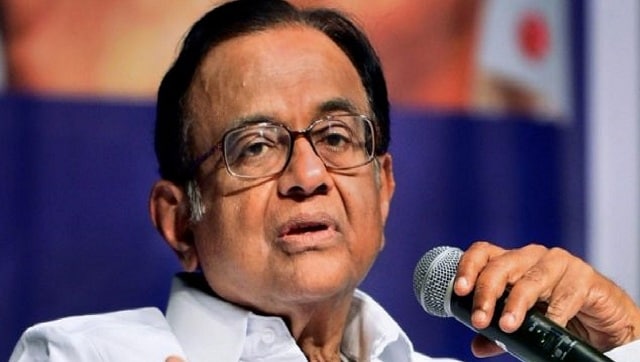 India
Chidambaram added that the 'dismembering' of Jammu and Kashmir into two UTs has been challenged in the Supreme Court, and that the cases are pending for almost two years