Presidential Election 2017: Ram Nath Kovind files nominations, urges Opposition to rise above politics
Ram Nath Kovind filed his nomination papers on Friday afternoon, and is now the official presidential candidate of the NDA alliance
Bihar Governor Ram Nath Kovind filed his nomination papers for the presidential election on Friday afternoon which officially now makes him the presidential candidate of the NDA alliance. Flanked by top BJP leaders, including Prime Minister Narendra Modi, party president Amit Shah, and chief ministers of several BJP-ruled states, Kovind filed his papers in Lok Sabha.
Speaking to the media afterwards, he said he was "happy" to be named the alliance's presidential candidate, and said he will try and "support the dignity of the post". He also said the President of India should rise above party politics, and requested unity among all political parties.
I am thankful to all those who have supported me, will try to maintain the dignity of the post:Ram Nath Kovind, NDA's presidential candidate

— ANI (@ANI_news) June 23, 2017
Rashtrapati ka padd dalgat rajneeti se upar hona chahiye: Ram Nath Kovind after filing nomination papers for his presidential candidature pic.twitter.com/rRqj3NQtXm

— ANI (@ANI_news) June 23, 2017
Reaching out to opposition parties, Kovind also said that the post of President of India is above party politics and he will strive to maintain its dignity. The 71-year-old said after filing his nomination papers that he had ceased to belong to any political party after he became Governor of Bihar in 2015.
"Ever since I became governor, I don't belong to any political party. The post of president is above party politics. I am thankful to everybody for their support," he told reporters.
Prime Minister Narendra Modi and a battery of NDA chief ministers and party leaders accompanied Kovind as he filed his papers for the presidential election in which his victory appears to be almost certain. "I will do my best to maintain dignity of the high office of the president," he said.
Referring to national security, Kovind said, "The president is also the supreme commander of all three forces. It is our responsibility to keep our border secure."
BJP president Amit Shah and party veterans LK Advani and Murli Manohar Joshi were present on the occasion, as were all chief ministers of BJP-ruled states and its allies, except Manohar Parrikar of Goa and Mehbooba Mufti of Jammu and Kashmir. Telangana chief minister K Chandrashekar Rao and Tamil Nadu chief minister Edappadi K Palaniswamy also attended the event.
According to a report on India Today, Kovind filed three sets of nomination papers, and each of them were signed by 60 leaders as "proposers" and another 60 as "seconders". Further, a total of 120 signatures were also added to each set of nomination papers. All of this results in 480 MPs and MLAs already backing Kovind.
The electoral college, comprising all MPs and MLAs of India, will vote in a presidential election. Given the political camps in place, the NDA and its allies have 48.6 percent of this base. This apart, regional parties like AIADMK, BJD, TRS and JD(U) have also decided to back Kovind's candidature as the next president of India, giving him over 60 percent of the electoral college. Considering there are a few parties who haven't yet decided on their choice, Kovind is expected to go well over the majority.
He will be contesting against former Lok Sabha speaker Meira Kumar, who will file her nomination papers on 27 June. The election, if it is needed, will be held on 17 July, while counting of votes will take place three days later, on 20 July. Incumbent President Pranab Mukherjee's term will end on 24 July.
With inputs from PTI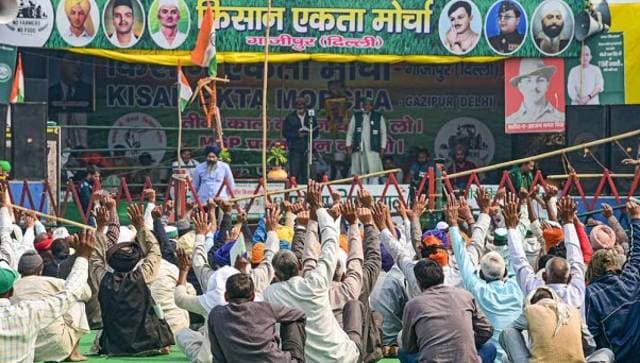 India
Make no mistake, these middlemen are not farmers, nor are they friends of Punjab's farmers
India
Congress MP Ripun Bora claimed that the union minister's birthplace was Harinathpur in Gaibandha district of Bangladesh and he reportedly came to West Bengal for computer studies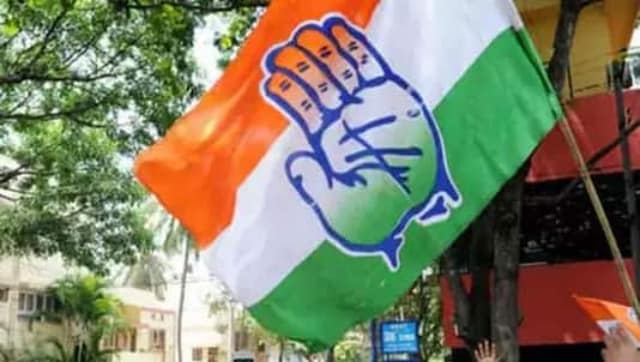 Politics
Demanding a court-monitored inquiry, Congress' Mallikarjun Kharge questioned if governments in Madhya Pradesh, Manipur and Goa were also toppled using the spyware