Presidential Election 2017: Choosing Ram Nath Kovind, Meira Kumar shows BJP, Congress need caste to survive
It is also, of course, a moment to reflect upon the social engineer of independent India, Ambedkar's vision, as Ram Nath Kovind and Meira Kumar, from communities that have been oppressed historically by India, compete to be entrusted with the task of protecting its very constitution he helped draft.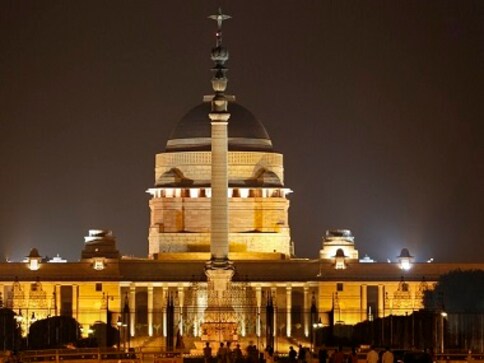 67 years after the makers of India, led by Dr BR Ambedkar, gave this republic its Constitution, India faces a question of great significance. At the moment, it does look like the BJP-led NDA government at the Centre has this in its bag. The office of the President of India, though considered a mere pre-retirement gift reserved for devotees of political parties, has the power to act independently (while inviting a party to form the government and in Presidential Pardon). In these times of BJP's Hindu rashtra ambitions, it will be one of even more importance.
Post 2019 general elections, this President, could also play a crucial role in case the Modi-Shah duo does not get the numbers it has set its eyes on.
It is also, of course, a moment to reflect upon the social engineer of independent India, Ambedkar's vision, as Ram Nath Kovind and Meira Kumar, from communities that have been oppressed historically by India, compete to be entrusted with the task of protecting its very constitution he helped draft.
Before going into the merits or not of the candidates, the elephant in every Indian room, that is caste, must be addressed. Every election in India is dependent on the math around caste and this time around, the Congress has made that math irrelevant by matching BJP every step of the way, and trying to upstage them as well.
What has been most frustrating about this impending contest for the post of the Constitutional head of India no less, has been the politics of optics and perception.
Our caste bias more obvious than ever when we sit down to write or talk about politicians, especially about the leaders who come from oppressed communities. The quick dubbing of this contest as one of tokenism is as much a problem as the respective political parties using the caste system that they rely on for survival, so blatantly to further their agenda.
Here are two people who have risen through the ranks following decades of work, for causes they clearly believe in, and yet neither has been able to really shed the baggage of their location in (or as in this case outside) the caste system. The question that begs to be asked now, is why is it that when Pranab Mukherjee is nominated, he is not a 'token' but deserving of this plummest of pre-retirement positions, a beacon of meritocracy?
When those of privilege make it to a position, they say it is because of merit, but when those the system oppresses make it there, it is because of tokenism? What then about the agency of Ram Nath Kovind and Meira Kumar who have worked for the (political) causes they believe in all their lives?
They may believe in Hindutva, they may believe in the Congress' idea of a 'secular India' but how will they lose this tag of being a token? That is the problem with the idea of meritocracy in India. The refusal to acknowledge merit when those against whom all odds are stacked rise through the ranks, while harping on the idea of 'merit' only when it comes to reservation. This is a sparkling example of our hypocrisy. This idea that 'they' have made it only because others, more powerful than them, have 'chosen' them and that they themselves had nothing to do with their positions is exactly why caste is harmful.
Moving on to the contest at hand: BJP's candidate Kovind, is not just from the oppressed community, but also believes in its agenda of oppression. He is the current Bihar Governor, a two-term Rajya Sabha MP, a former Supreme Court lawyer, served as the BJP Dalit Morcha President and donated his ancestral home to the RSS. Its 'Hindu Rashtra' mission will need a President who will, apart from believing in the cause, also be seen as a point of deflection, even as Dalits and Muslims, across the country continue to oppose as well as bear the brunt of the BJP's idea of a uniform 'Hindu' India.
Over the last three years, the attack on the very livelihoods and lifestyles of Dalits and Muslims in particular, and anyone who does not toe the 'Hindu' line has been relentless. From Dadri to Alwar and Una to Hyderabad, the marginalized have been made specific targets. Now, with this announcement, it can only be our guess that BJP is signalling to the community that, they are not opposed to Dalits as long as they believe in its cause. Much the same way, Abdul Kalam was used to signal to Muslims. It is unclear if the BJP even realizes that its 'intended audience' does see through this 'ruse'.
The Congress for its part has made the argument of being a 'Dalit virodhi' if you don't support Kovind moot, by sending in a candidate that it thinks is more 'acceptable'. Kumar has had a distinguished career, is well-known not just in political circles, but to the nation at large, was the first woman Speaker of the Lok Sabha and the daughter of Babu Jagjivan Ram (who has held various posts including that of the Deputy Prime Minister of India). While her ascent to presidency at this point looks unlikely, she is also a candidate likely to rattle the Nitish Kumar camp, whose support to Kovind, has exposed the fault lines in the 'united opposition led by Congress' narrative.
The Congress has essentially tried to overshadow the BJP's candidate by picking someone who comes close to the other camp's candidate. By doing this it has not created a Dalit vs Dalit contest alone (as is being projected by both parties). It is business as usual, BJP vs Congress. Hindutva vs Dynasty.
Find latest and upcoming tech gadgets online on Tech2 Gadgets. Get technology news, gadgets reviews & ratings. Popular gadgets including laptop, tablet and mobile specifications, features, prices, comparison.
India
A power struggle between K Sudhakar and his cabinet colleague B Sriramulu, who was divested of the health and family welfare portfolio on Monday, is among the many reasons for Karnataka being third in terms of COVID-19 cases in the country
World
Not only is Rishi Sunak a smooth communicator, but, with his Indian heritage, he is a walking success story of modern multiracial Britain.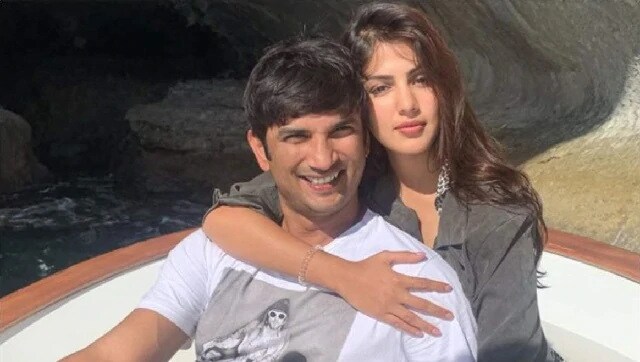 Entertainment
Sushant's death should have turned the spotlight on the fragility that lies beneath the glamorous façade of showbiz. There is a desperate need to address the mental health crisis in the industry along with a conversation about the lack of economic viability in the arts.