Presidential Election 2017: All six Independent Rajya Sabha MPs likely to vote for Ram Nath Kovind
All six independent members in the Rajya Sabha are likely to vote for the NDA's presidential nominee Ram Nath Kovind, giving a boost to the BJP's efforts to get him over two-thirds of the total strength of the electoral college
New Delhi: All six independent members in the Rajya Sabha are likely to vote for the NDA's presidential nominee Ram Nath Kovind, giving a boost to the BJP's efforts to get him over two-thirds of the total strength of the electoral college.
While some of the members have been supportive of the BJP on most issues, others too have come around to its appeal to vote for Kovind, a senior party leader said.
Rajeev Chandrasekhar, an investor who is part of the NDA in Kerala; Sanjay Dattatraya Kakade, a Maharashtra businessman who has joined the BJP; Subhash Chandra, the Zee Group chairman elected to the Upper House with the BJP's support and industrialist Parimal Nathwani are among the independent MPs in the House.
Amar Singh, who has been expelled from the Samajwadi Party, and AV Swamy of Odisha are two other members under the independent category.
"We have approached them and are expecting that they will vote for Kovind," a BJP leader said.
With a majority of votes firmly behind him, Kovind's election as the next president is virtually guaranteed and the saffron party is now working overtime to win over independents, smaller parties and fence-sitters to increase his lead over Meira Kumar, the opposition's candidate.
Kovind is currently on a tour of different states to speak to lawmakers supporting his candidature.
He will be in Telangana and Andhra Pradesh on Tuesday and in Karnataka on Wednesday.
He will fly to Arunachal Pradesh on 6 July, BJP leaders said, and then visit Nagaland and Manipur the next day to meet MPs and MLAs from these states.
He will travel to Madhya Pradesh on 8 July.
Politics
West Bengal Election 2021 Full List of Winning Candidates Constituency Wise: Some of the prominent winners this time are TMC turncoat Suvendu Adhikari, state ministers Subrata Mukherjee, Firhad Hakim and Partha Chatterjee, and TMC leaders Aroop Biswas and Sobhandeb Chattopadhyay
Politics
While Adhikari bagged 1,10,764 votes, Banerjee, his one-time mentor, netted 1,08,808 votes, according to the Election Commission.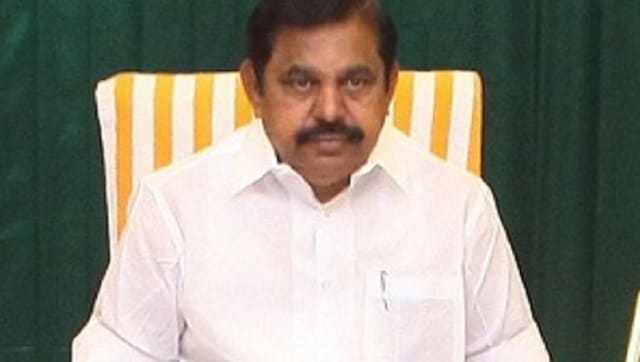 Politics
Palaniswami polled 1,63,154 votes while his closest rival DMK's T Sampathkumar secured 69,352 votes