President Ram Nath Kovind pitches for simultaneous elections: Idea is both unconstitutional and impractical
Ram Nath Kovind on Monday called for simultaneous elections to the Lok Sabha and state assemblies. But the idea is unconstitutional, undemocratic and impractical.
Addressing the joint sitting of Parliament on the commencement of the Budget Session, President Ram Nath Kovind called for simultaneous elections to the Lok Sabha and state assemblies, arguing that frequent elections impede the speed of development as officials have to assist in conducting polls.
But, the idea is unconstitutional, undemocratic and impractical for a host of reasons.
1. The protagonists of simultaneous polls argue that frequent elections impede development and welfare as governments are periodically subject to code of conduct for elections and political parties remain perpetually in election mood. But, problems of democracy cannot be tackled through undemocratic solutions. Elections are only a means to usher in democracy. They cannot be the end in itself. Suitable measures can be devised to cut short the period of electoral process. For instance, now, elections are held in several phases due to lack of adequate paramilitary forces to provide security for the polls. The strength of the same can be augmented to hold the elections in a day or two. The period of the election campaign can also be reduced.
2. The proposal for simultaneous elections is undemocratic because the political scenario of a diverse country is unsuitable for simultaneous elections. In a multi-party political system, electoral issues and the mandate differ from state to state and from the states to the nation. The diverse political spectrum offers a range of choices for the electorate. Simultaneous elections would be a serious disadvantage for the regional parties as the national mood will dominate the election scene, thus giving undue political advantage to national parties.
3. The proposal to hold simultaneous polls is unconstitutional as it goes against federal principles. Federalism forms part of the basic structure of the Indian Constitution and therefore, even Parliament has no power to amend it. Holding elections to the Lok Sabha and state assemblies simultaneously tramples upon the rights of the states. This tantamounts to coercive federalism, not cooperative federalism. The state legislatures in India do not owe their existence to Parliament. Instead, both the state and the national legislatures draw their powers and functions from the Constitution of India.
4. In an age of fragmented polity and fractured verdicts, with each state having distinctive electoral arithmetic and political chemistry, which again is different from that of the Centre, any attempt to club these will create a constitutional void. If any state elections fail to throw up a clear mandate leading to the formation of a government, should we wait for the full term of the Parliament to lapse to conduct Assembly elections in such a state? Similarly, if all the states witness a clear mandate and the verdict is fractured in Lok Sabha elections due to which no government is formed, should all the state Assemblies be dissolved to facilitate simultaneous elections? These questions suggest that such an idea is simply impractical.
5. The advocates of such a proposal argue that simultaneous elections would save money, time and resources. If this is accepted, one can also demand that elections should be held once in 20 years as it would save more time and money. However, the cure cannot be worse than the disease. The solutions to the problems of democracy cannot be outside the spirit of democracy and constitutionalism.
6. The founding fathers and mothers of the Indian Constitution envisioned different layers of governance. The 73rd and 74th constitutional amendments created a third layer of government in the form of local self-government. This was precisely aimed at distributing political power at different levels and among different players to avoid authoritarianism. Therefore, simultaneous polls militate against the constitutional vision and strengthen despotic tendencies. The constitutional checks and balances will be endangered. The structure of the Rajya Sabha, with biennial elections and a six-year term indicates the said vision.
7. Frequent elections need not be a bad idea, as political parties would have to be eternally accountable. Otherwise, there is every danger that the elected representatives would be away from people for five years.
8. The BJP government's proposal for simultaneous polls cannot be seen in isolation. Earlier, the party and its leaders advocated a fixed term for the central and state legislatures, a two-party system, presidential system and even rewriting of the Constitution. Therefore, this proposal for simultaneous polls is integral to the political project of the saffron brigade. All these changes would go against the diversity and plurality of Indian society and polity. India had simultaneous elections till the 1970s. This was not by design but by default, as a single party dominated India's political system. Should we aim at such a political landscape now?
9. As Praveen Chakravarty wrote in The Hindu, the Election Commission incurs a total cost of roughly Rs 8,000 crore to conduct all state and federal elections in a span of five years, or roughly Rs 1,500 crore every year. Nearly 600 million Indians vote in India's elections, which means that it costs Rs 27 per voter per year to keep India an electoral democracy. To put this in context, all the states and the Centre combined incurred an expenditure of nearly ₹30 lakh crore in FY2014. Surely, 0.05% of India's total annual expenditure is not a large price to pay for the pride of being the world's largest and most vibrant electoral democracy?
Political parties and candidates also spend a lot of money during elections. Frequent elections can be a fiscal burden on them. However, such expenditure induces demand in the economy and ensures redistribution of incomes from politicians to common people.
10. Other, better solutions exist for the problems which are cited to justify simultaneous polls. These include electoral reforms like state funding of elections and modifying the election code of conduct. Further, reforms should be made in the political party system through which parties do not excessively depend on the prime minister, chief ministers and ministers for election campaigning.
Find latest and upcoming tech gadgets online on Tech2 Gadgets. Get technology news, gadgets reviews & ratings. Popular gadgets including laptop, tablet and mobile specifications, features, prices, comparison.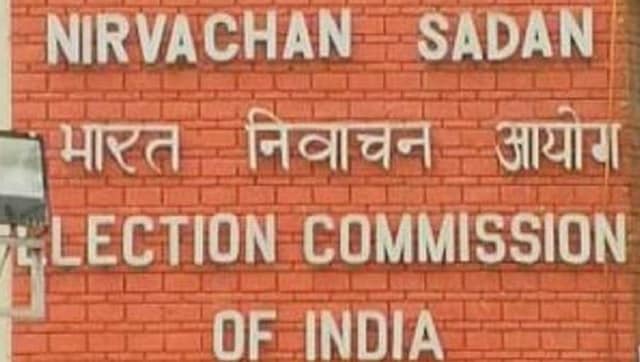 India
The complainant, RTI activist Saket Gokhale, had alleged that BJP's poll promise for Bihar was discriminatory and misleading as India's vaccine policy had not been announced yet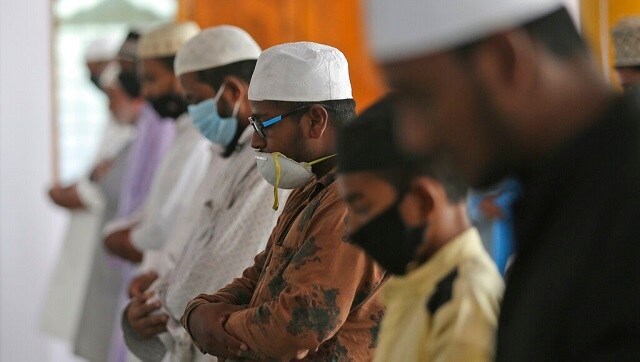 India
The festival is celebrated in Rabi' al-awwal, the third month in the Islamic calendar, by Muslims who belong to the Sufi or the Barelvi school of thought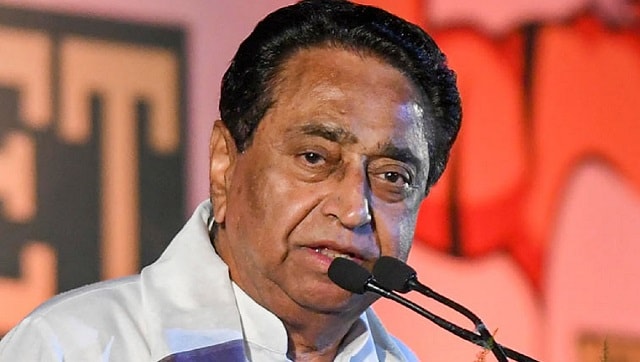 India
The EC advised the Congress leader and former chief minister not to use such terms in public during the period of the Model Code of Conduct