'Pravin Togadia no longer relevant': UP BJP chief reacts to former VHP leader asking Centre to fulfill promise on Ram temple
The UP BJP chief's remarks came in the wake of Togadia's demand from the BJP government at the Centre to either enact a law or bring in an ordinance on the Ram temple.
Lucknow: UP BJP chief Mahendra Nath Pandey on Sunday said former Vishwa Hindu Parishad leader Pravin Togadia is "no more relevant" vis-a-vis Ayodhya movement and his party is committed to build a Ram temple there.
"The BJP stand is very clear. It is committed to building Ram Temple in Ayodhya. It is of the view that the Ram temple should be built through consensus or as per the way shown by the court. And, whenever, such circumstances arise, the party will always be ready," Pandey told PTI in an interview.
The Uttar Pradesh BJP chief's remarks came in the wake of Togadia's demand from the BJP government at the Centre to either enact a law or bring in an ordinance "to fulfil its promise" of building Lord Ram Temple in Ayodhya.
Pandey said,  "As far as Togadia is concerned, he is no more relevant."
Once considered a firebrand Hindutva leader, Togadia, during his recent Lucknow visit, had said, "Our demand (from the BJP government at the Centre) is that they should fulfil their promises. Build a Lord Ram Temple in Ayodhya by taking the ordinance route or enacting a law in Parliament..."
The Antarrashtriya Hindu Parishad president, who had also visited Ayodhya during his Uttar Pradesh tour last week, had also said, "We want a Ram mandir and also Ram Rajya-like prosperity in our homes."
Pandey exuded confidence that the incumbent BJP will win the upcoming Assembly elections in Madhya Pradesh and Chhattisgarh on its own.
"In Madhya Pradesh and Chhattisgarh, the BJP will get a majority on its own to form the government," he said.
He said that even in Rajasthan, the BJP stands a good chance to win the elections due to its government's developmental works in the state.
"The BJP's electoral prospects have also brightened in Rajasthan after hectic tours by BJP chief Amit Shah," he said.
Attacking the Congress, he said, "The Grand Old Party has been alienated from the society. It has no organisation left at the grassroots level. Down the line, the party has no worker."
On the recent floating of a new outfit, Pragatisheel Samajwadi Party (Lohia) by sidelined Samajwadi Party leader Shivpal Yadav and its effect in Uttar Pradesh, Pandey said, "Shivpal was an integral part of the Samajwadi Party when it ruled the state. Was he not a partner in Samajwadi Party's various misdeeds? We do not consider Shivpal, Mulayam, Akhilesh and Azam any different (from each other)."
On SP chief Akhilesh Yadav's comment that his "feuding uncle", Shivpal, was the B-team of the BJP, he said, "Such a question does not arise."
Asked to comment on the BJP's ties with its NDA allies in general in Uttar Pradesh and with Om Prakash Rajbhar-led Suheldev Bharatiya Samaj Party in particular, Pandey said, "Both our allies (Apna Dal-Sonelal and SBSP) are with us. I believe both of them will stay with us. As far as the nature of Rajbhar is concerned, I will not comment. We welcome the fact that in every statement, he says the alliance will continue."
Rajbhar had expressed dissatisfaction Saturday with the BJP dispensation in the state, claiming whenever he talks about the poor, "they bring in the Hindu-Muslim issue".
Threatening to resign as minister, SBSP chief had said at a party rally here that his "heart is broken. Should I fight for the poor or become a slave of the BJP?
Find latest and upcoming tech gadgets online on Tech2 Gadgets. Get technology news, gadgets reviews & ratings. Popular gadgets including laptop, tablet and mobile specifications, features, prices, comparison.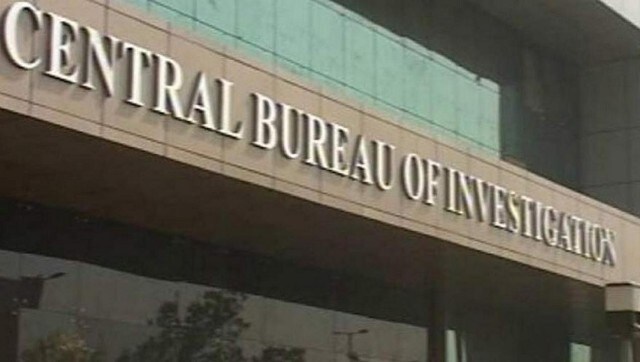 India
A CBI judge had directed all 32 surviving accused to remain present in court for the judgment. However, it is not known whether Bharti and Kalyan Singh will attend as both are in separate hospitals after contracting coronavirus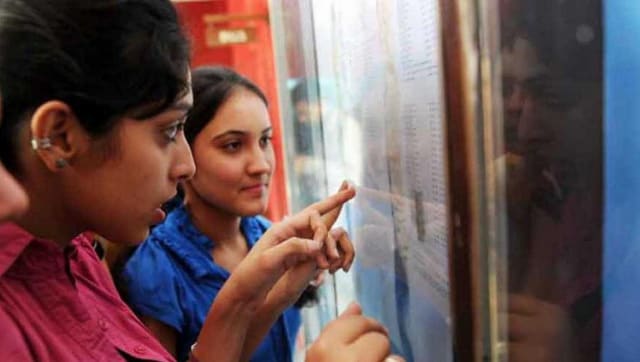 India
Candidates can raise objections, if any, with regard to the answer key by 4 pm on 26 September
India
Singh, who was in New Delhi on Friday, said he will visit Lucknow on 20 September and surrender himself to the Uttar Pradesh Police