Rahul Gandhi as next UP CM: Prashant Kishor helping Nitish's PM aspirations?
Does Kishor want to limit Rahul Gandhi to UP politics and keep the field open for Nitish Kumar to be the main challenger to Prime Minister Narendra Modi?
The advice that Rahul Gandhi should first become chief minister, if he has to take up the Prime Ministerial mantle at some point in future, had first come years ago from Nitish Kumar.
That counsel, however, had come ahead of the last UP Assembly elections in 2012, when the JD(U) leader was still with BJP. Back then, it was perceived as total sarcasm. During those times, a section of Congress leaders spread across all ranks urged Rahul to take up the leadership role at the Centre.
Years down the line, Nitish's sarcastic remark has now been taken up seriously by his poll strategist and adviser – Prashant Kishor. Nitish has lent Kishor's services to the Congress party in order to help it revive its fortunes in various state Assembly polls, including UP.
In close-door meetings with Congress leaders, Kishor has proposed that either Rahul Gandhi or Priyanka Gandhi Vadra should be projected as the chief ministerial nominee of the party in UP, if the party is looking for a turnaround in the most critical Hindi-heartland state.
Interestingly, what was ridiculed by the Congress over half a decade ago is now being considered seriously, at least by some leaders. After the JD (U)-RJD-Congress grand coalition scored a thumping victory in the Bihar elections, nobody takes Kishor or his words lightly, least of all in the Congress for he is one among chosen few who has direct access to Rahul Gandhi's eyes and ears.
So far, it was taken that opting for a chief ministerial position would be a "demotion" for the Gandhi scion, for nobody in Congress's first family has ever accepted anything less than Prime Minister's post, with the exception of Indira Gandhi, who served as Minister of Information and Broadcasting in Lal Bahadur Shastri's government.
As news broke that Kishor had advised Rahul to be the chief ministerial candidate in UP, some Congress leaders expressed their uneasiness asking, "Will that not be a demotion? How can that happen?"
Ahead of the 2014 Parliamentary Election, when the BJP projected Narendra Modi as the prime ministeria candidate, a number of Congress leaders would say, "Modi is just a chief minister, whereas Rahulji is a national leader. There couldn't be a comparison between a state leader and a national leader of the Congress vice-president's stature."
If the Congress accepts Kishor's proposal to project Rahul of Priyanka for the leadership position in the state, then it would mark a tectonic shift in the Grand Old Party's thought process, something which will have untold bearings on the Gandhi-Nehru family's aura.
If Rahul and Priyanka let either of them be projected as chief ministerial candidate in UP and if they win, then they would, without doubt, be the foremost and most formidable challenger to Modi in 2019, much ahead of likes of Nitish Kumar and Arvind Kejriwal. But if they lose, then the implications could simply be harrowing for the party and for the family.
"It's either 20 or 200," Kishor is learnt to have told top Congressmen in UP during his deliberations with them over the past few days. Quoting sources, a DNA report said, "he is of the firm view that if neither of the Gandhi family scions throw their proverbial hat in the ring, the party will continue to remain in the 20s bracket. But if it does take the decisive step, the party could form the government in UP with 200-plus seats".
Kishor is said to have played an instrumental role in building the Mahagathbandhan between RJD-JD (U)-Congress in Bihar and in due course, has earned the trust and confidence of the Congress vice-president. He had earlier suggested to Rahul that if Congress is to perform well in UP, it needs to aggressively woo the Brahmins.
That idea too had come as a surprise to many. In the last 12 years, Rahul Gandhi had consciously wooed Dalits – travelling to Dalit bastis and occasionally staying with an underprivileged overnight – albeit with zero effect.
Suddenly the Congress was being asked to shift gears. True – once upon a time – the Brahmins, Muslims and Dalits used to be the main social constituency of the Congress, but gradually they all have moved away from Congress. The three most prominent Brahmin leaders of Congress in UP – Captain Satish Sharma, Pramod Tiwari and Rita Bahuguna Joshi – are all past their prime and appeal. The Congress, however, is said to be working on this idea.
The question agitating the minds of some in the political circles is that – why is Kishor, who is well aware of negligible Congress support base and limited reach of Rahul or Priyanka, proved in successive state and parliamentary elections, pushing hard for one of the two Gandhi-Nehru scions to be projected for leadership position in state politics?

Does it have something to do with the prime ministerial ambitions of the JD (U) leader, whom he primarily serves at the moment?
Some see a pattern in what Kishor has suggested to Rahul Gandhi about UP. It would be pertinent to note that last month, Nitish Kumar had taken up the post of JD (U) president. Nitish had agreed to become party chief after consciously avoiding to take up any organisational post, not even in the two parties he created – Samata Party and Janata Dal.
The only organisational post he had held was in the late 1980s, when he had become Bihar unit president of the Yuva Lok Dal. His decision to remove Sharad Yadav and become national president of JD (U) was a strategic move, aimed at 2019, JD(U) sources had told Firstpost.
Nitish had tried to stitch up a secular alliance in Assam between Congress, AIDUF, JD(U), RJD, BPF and others. He had sent Prashant Kishor there. The latter had spoken to Assam chief minister Tarun Gogoi, AIDUF chief Badruddin Azmal and Rahul Gandhi, but the proposed alliance failed to take off.
The negotiations, as conducted by Kishor, were made public by Azmal in a series of tweets on the eve of the second and last phase of elections in the state. Azmal had blamed Congress for the failure to build a secular alliance to take on the emerging challenge from BJP.
Moreover, performance in UP holds key to the future ambitions of Nitish Kumar. The party leaders don't shy away from spelling it out in their private conversations. The Bihar chief minister is to land in UP in the next few days to make a soft launch of his poll campaign. An alliance between Congress and JD (U) (which is to become Jan Vikas Party after the proposed merger with Ajit Singh's RLD and Babulal Marandi's JVM) in UP was also being talked about.
Does Prashant Kishor want to limit Rahul Gandhi to UP politics till 2019, and keep the field open for Nitish Kumar to be the main challenger to Prime Minister Narendra Modi? No answers yet, because the situation in Congress and prospective Jan Vikas Party is too fluid at the moment. But the Bihar chief minster's outsourced poll strategist to Congress has surely unleashed a public debate of manifold implications.
A refusal of Kishor's proposal by Rahul and Priyanka will also spark off a political debate. Will that put a smile on the face of Nitish Kumar?
Find latest and upcoming tech gadgets online on Tech2 Gadgets. Get technology news, gadgets reviews & ratings. Popular gadgets including laptop, tablet and mobile specifications, features, prices, comparison.
Politics
Kumar is on course to becoming the longest-serving chief minister of the state, surpassing the record of Shrikrishna Singh who held the top post since before Independence till his death in 1961.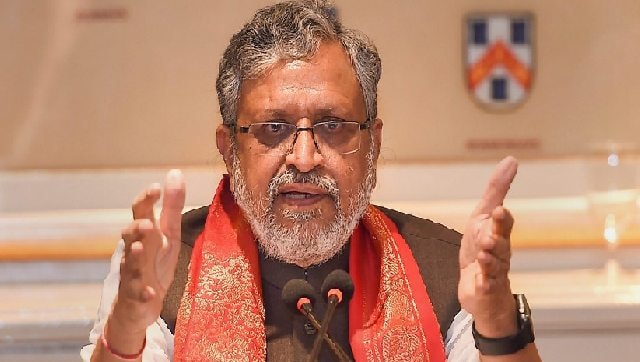 India
The ex-Bihar deputy chief minister's election to the Upper House of the Parliament is all but certain as the BJP-led NDA has a majority in the state Assembly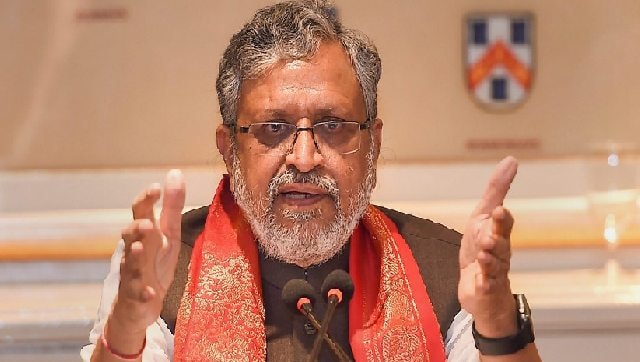 India
Prem Kumar, eight-term MLA from Gaya, and Kameshwar Choupal, a Dalit MLC who had laid the foundation stone for the temple at Ayodhya in the 1990s, are also in the fray