Prashant Kishor: Master strategist who sank the Congress ship in Uttar Pradesh
What the conveniently forgot that it's a folly in marketing terms when a backroom strategist becomes bigger than the brand itself.
During the various phases of polling in Uttar Pradesh, Congress leaders used to gauge Samajwadi Party-Congress alliance's prospects —  success or failure — through "measure of happiness" which PK showed.
PK, in this case, has nothing to do with Aamir Khan's movie, but to do with Prashant Kishor, external poll strategist for Rahul Gandhi and the Congress party. After extensively covering the election in Uttar Pradesh, on return to Delhi, this writer met some Congress leaders of varying hierarchical levels. They were curious to know how the elections were progressing, but they had the same thing to say: "That could be your assessment, but we are going to win these election, our coalition would be the single largest. PK is very happy, his team is very happy. We have done very well in four-five phases of polling. Look at Prime Minister Narendra Modi's level of desperation that he had to camp in his own parliamentary constituency in Varanasi for three days. PK is very clear that we are winning it."
It didn't matter to them that khat sabha for Rahul Gandhi's month-long campaign in UP had ended in a fiasco, his idea to project a tired outsider Sheila Dikshit as a Brahmanical mascot and chief ministerial candidate, the slogan '27 saal UP behal' and the subsequent electoral alliance with Samajwadi Party, has raised an umpteen number of questions on his and Congress strategist's wisdom.
The Congress workers, whose grassroots connections have been questionable, started celebrating a bit too early. Stitching an alliance with Akhilesh Yadav's Samajwadi Party was a kind of victory for them and several reports in the media was leaked suggesting that the alliance was a result of Sonia Gandhi's intervention, Rahul Gandhi's prudence and Priyanka Gandhi's hard work, as also the perseverance and push of PK. Some Congress leaders told the correspondent, "See what PK has achieved for us. Earlier, nobody was considering us to be a player, now everyone is talking about Congress and Rahul Gandhi."
They conveniently forgot that it's a folly in marketing terms when a backroom strategist becomes bigger than the brand itself.
After all, after Bihar election, PK had acquired a larger than life persona. He was the chief strategist for Nitish Kumar. Lalu Yadav-Nitish Kumar-Congress combine had humbled Modi and BJP president Amit Shah. Prior to that, PK fans had credited him with Modi's victory in 2014 parliamentary elections. In 2015, he was even credited for selecting and rejecting names of probable ministers in Nitish Kumar-Tejashwi Yadav government.
He had suddenly become a cherished brand creator. He was required everywhere and became a Raj guru of sorts for Rahul. He acquired an unbeatable image. He had no other parallel in Indian political electoral strategy history.
He seemed to be the one, who would replace actual election strategy and groundwork by table top strategy and his band of black T-shirt boys and girls, who would call the shots over seasoned Congressmen. The aura around PK that he could make anyone win an election —  state or parliamentary — and the kind of offers that he was getting across political spectrum, barring Left and BJP, it remind one of the famous dialogue from the Shashi Kapoor and Amitabh Bachchan starrer Deewar: "Mere paas maa hai". In this case 'mere paas PK hai', came as the singular winning formula. Rahul and Congress thought their road to recovery passed through PK's room.
Then came the two ill-conceived #Kaam Bolta Hai and 'UP ko ye saath pasand hai' pre-poll catch phrase. Another catch phrase, 'UP ke ladke' though initially talked about to counter Modi-Shah as the two outsiders, like Nitish Kumar had done in Bihar, never made it to the posters and hoardings. Usage of the term 'lakde' (boys) to describe sitting chief minister (Akhilesh) and Rahul didn't augur well.
The outcome of these elections, Congress reduced to a single digit number and SP getting lowest-ever number, 47 down from existing record number of 224 against BJP's phenomenal numbers of 325 in the 403-member Assembly should come as a lesson to the poll strategists, slogan writers and the leaders who hire them. If they had taken a lesson from BJP's 'India Shining' experience of 2004 and Congress-led UPA's 'Bharat Nirman' ads of 2014, the level of ignominy perhaps would have been better than from what they have to face now.
It would be interesting to see whether Rahul hires PK for Gujarat election, scheduled towards end of the year. PK's success story had begun from there. Will Gujarat script a different story for him? Rahul may have an answer for him.
India
The BJP attacked Gandhi and alleged that he was trying to fuel propaganda by tweeting an old picture "to claim success of the mahapanchayat".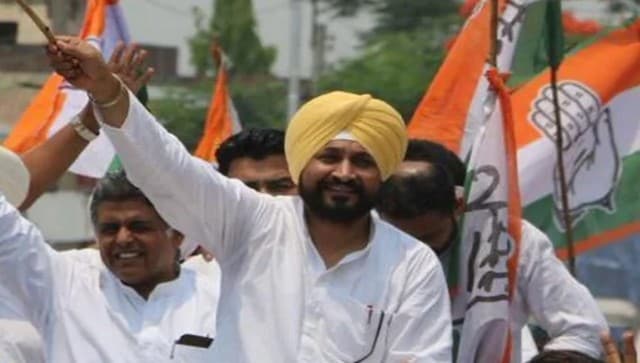 Politics
The development comes after much speculation with the names of Sunil Jakhar, Navjot Singh Sidhu, Tript Rajinder Singh Bajwa and Sukhjinder Singh Randhawa doing the rounds for the top post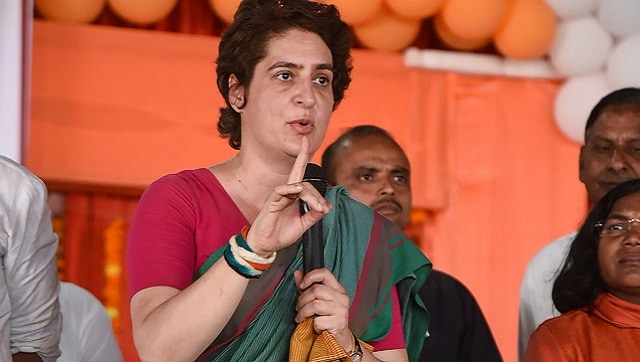 India
Priyanka said last week that people are going to change the government and the chief minister in the upcoming Assembly polls