Prashant Kishor joins JD(U): Election strategist has worked on campaigns for BJP, Congress, JD(U) in the past
JD(U)'s Prashant Kishor has in the past worked with the Bharatiya Janata Party, JD(U) and Congress on several electoral campaigns.
It is no surprise that the words 'master election strategist' often preface the latest JD(U) entrant Prashant Kishor's name. Known for running some of the most successful political campaigns in recent times, it is Kishor who steered Prime Minister Narendra Modi to victory in the 2012 Gujarat Assembly polls and, the more significant, 2014 Lok Sabha elections.
On Sunday, Kishor formally joined the Janata Dal (United) at a party meeting in Patna, setting off murmurs among the party that Bihar chief minister and JD(U) chief Nitish Kumar saw him as his "political successor".
Kishor, who recently said that he would not campaign for anyone in the 2019 elections, has in the past worked with the Bharatiya Janata Party, JD(U) and Congress on several electoral campaigns.
Born in 1977, Kishor, a public health expert, spent eight years working at the United Nations before joining political parties to help with their campaigns. He is the former head of Citizens for Accountable Governance (CAG), which was later reformulated to Indian Political Action Committee (IPAC). His work with BJP during the 2014 general elections earned him the tag of being the "most trusted strategist in the Narendra Modi organisation," according to The Indian Express. 
Here is a brief look at his journey across the various parties so far:
Bharatiya Janata Party
Kishor's work with the BJP has been successful so far. After leading the saffron party, led by Modi, to a victory in the 2012 Gujarat Assembly election, he and his team at CAG took up the mantle of laying the ground to replicate Modi's win in the 2014 Lok Sabha election.
If in retrospect, one hails Modi's use of social media to expand his voter base, the credit goes to Kishor. Influenced by former US president Barack Obama's use of social media and communication strategies during his presidential campaigns, the election strategist sought to bring in number crunchers, communication experts, media planners, technology, and surveyors to build the campaign, reported Outlook. 
It was Kishor's team that came up with 'Chai pe charcha', simultaneous projection of Modi's speeches through hologram technology etc. However, several members of the BJP and RSS, including Amit Shah, felt Kishor's and his CAG did not play a significant role in BJP's victory, and that BJP's victory was more to the brand Modi had already created for himself.
This led to Kishor's departure. It is believed he told Modi, "When two brothers fail to get along, it is better for one of them to leave," as per the Outlook report.
JD(U)
A year later, Kishor and his IPAC team landed in Bihar, this time to tackle the 2015 Bihar Assembly election for Nitish Kumar.
A native of Bihar, Kishor helped Kumar secure a third consecutive term in the state, defeating the BJP-led NDA. The saffron party failed even after Modi addressed nearly 31 election rallies in the state, according to India Today.
Substituting Modi's Chai pe charcha with Parcha pe charcha for Kumar's campaign, Kishor sought feedback from people on the government's performance over the previous decade.
Kishor and his team came up with the campaign slogan "Bihar Mein Bahar Ho, Nitish Kumar Ho" and used vibrant colours of red and yellow on posters to people's attention. He also devised the Har Ghar Dastak (Knock on every door) campaign to help party workers establish a closer connect with the masses, as per a NDTV report.
Some of the other initiatives that were undertaken were GPS enabled bicycles and deployment of women to campaign from door-to-door.
As JD(U) won the elections that year, the BJP had to begrudgingly accept that while their party leaders were relentlessly criss-crossing Bihar and giving speeches, Kishor's resourceful campaign had helped cut through the fluff and connected with the people.
Congress
In 2016, Kishor moved to Congress in Punjab to help Captain Amarinder Singh win the state Assembly polls. His electioneering machinery worked the magic again as Congress received a historic win.
Kishor's team introduced the 'Coffee with Captain' campaign, along with 'Punjab da Captain' revolving around Singh. Party leaders said he organised interactions of college students with Singh and appointed local 'kaptans' for the campaign. The Congress ended up bagging 77 seats in the 117-seat Assembly.
Based on this success, he was roped in to run the campaign in Uttar Pradesh in 2017. However, this time, he failed to influence and replicate Congress' victory in Punjab.
YSR Congress Party
At present, Kishor is working on the campaign for YSR Congress in Andhra Pradesh ahead of the Assembly polls in 2019, reported The Indian Express. He has been working with Jaganmohan Reddy since last year.
Explainers
Mahsa Amini slipped into a coma and died while in police custody in Tehran. The 22-year-old, visiting the capital with her family, was detained after the 'morality police' took issue with her headscarf. Her death has led to widespread anger with Iranian women leading protests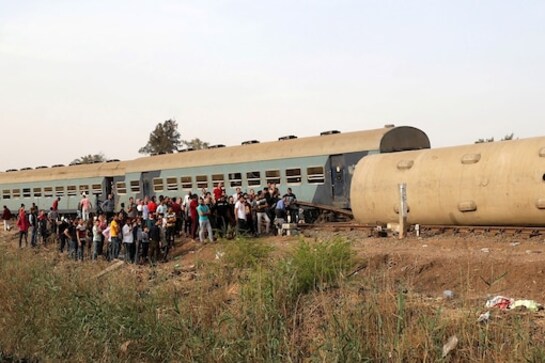 India
Following the incident, six trains were diverted and five cancelled
Politics
Tejashwi Yadav also accused the BJP of making false claims and promises and dubbed the party as "Badka Jhuta Party" (big lying party)