Pranab, Sebi chief accused of batting for Sahara, RIL, MCX
A leaked letter brings allegations of corporate cronyism and interference in regulatory affairs right to the door of Finance Minister Pranab Mukherjee
One by one, skeletons are tumbling out of the UPA's cupboard. This time it's big, really big. The scams so far have targeted ministers and politicians at the periphery of the power pyramid: an A Raja here or a Suresh Kalmadi there.
But now an Indian Express story takes aim at the very centre of power: Congress trouble-shooter and cabinet No 2, Finance Minister Pranab Mukherjee.
A letter of complaint against Mukherjee, sent by former Sebi board member KM Abraham, to the Prime Minister has been leaked and Abraham now feels his own life and that of his family members are at grave risk. Mukherjee's ministry had earlier denied Abraham an extension at Sebi.
Abraham's charge against Mukherjee is something the latter has never really managed to shake off since the 1980s when he was finance minister in Indira Gandhi's cabinet: closeness to key corporate interests. Abraham has accused the finance minister and his OSD Omita Paul of being aligned with corporate interests like the Sahara group, Reliance ADAG, MCX-SX and the Bank of Rajasthan.
The PM's office did not cover itself with glory by referring Abraham's confidential letter, which levels serious allegations against both Mukherjee and Sebi chief UK Sinha, to them directly.
If Manmohan Singh genuinely wanted to learn the truth, he should have referred the accusations to the Central Bureau of Investigation or the Central Vigilance Commission for a discreet investigation. By alerting Mukherjee's office and Sinha to these allegations, he has effectively put them on their guard and they have duly denied the allegations.
Mukherjee's officer on special duty (ISD) Omita Paul - another one accused by Abraham - has hinted that the latter's complaint to the PM must have had something to do with the fact that he didn't get an extension and also had allegations of impropriety levelled against him. (Abraham has been accused of buying a flat in the same complex in which the National Stock Exchange, which is regulated by Sebi, bought commercial space. This is supposed to be a conflict of interest. Abraham has said he was being harassedon this count.)
Sinha went on the offensive claiming the allegations were "completely baseless, motivated and an attempt to tarnish the image of the government apart from being a malicious attack on me as chairman of Sebi." He went further and accused Abraham of "erratic" behaviour.
It's surprising that Sinha should be more concerned about the "image of the government" and his counter-accusation against Abraham of "erratic" behaviour seems more like an after-thought. He didn't say this when Abraham was actually on the Sebi board. That's when his alleged "erratic" behaviour should have concerned him.
Abraham is the author of one of Sebi's most well-researched and hard-hitting orders against the Sahara group on which Firstpost has reported extensively in June. A 23 June order by him asked Sahara to wind up two dubious public money-raising schemes by Sahara Commodity Services Corporation (SCSC) and Sahara Housing Investment Corporation (SHIC). These companies were inexplicably allowed to raise the money by the Company Affairs department without reference to Sebi.
Firstpost has also reported on the strong measures taken by Sebi under its previous chief, CB Bhave, who too was denied an extension by Mukherjee's office, against both the Ambani brothers.
The Reliance ADAG Group, owned by Anil Ambani, and its associates were forced to pay Rs 50 crore as penalty in a case involving Reliance Infrastructure's misuse of funds raised abroad for trading in the Indian stock markets.
When Bhave was chief, Mukesh Ambani's Reliance Industries was also being investigated in a case involving Reliance Petroleum. News reports said Ambani was trying to negotiate an out-of-court settlement with Sebi for alleged insider trading involving the shares of Reliance Petroleum, which was merged with the parent company a few years ago.
According to media reports, Mukesh had offered a deal, but Sebi apparently felt that the money was too low. The Economic Times speculated that the fine could be as high as Rs 1,500 crore. The charge against Reliance, as Firstpost reported at that time, went thus: a bunch of promoter companies took short-positions in the Reliance Petroleum futures market when they knew the promoters planned to actually sell some of their shares. In short, they knew the market price would fall when Reliance Petro shares were sold, and tried to make money with this prior knowledge by selling in the futures market.
Given this background of Sebi's previous tangles with corporate interests, Abraham's letter to the PM on the FM's alleged role, comes as no surprise. This is not the first time Mukherjee has been accused of having close corporate ties.
In the 1980s, Mukherjee was at the centre of a storm involving mysterious investments by companies registered in the Isle of Man that had invested in Reliance. Mukherjee cut a sorry figure when these links were discussed in Parliament and he was dubbed a "Minister for Reliance" for the way he defended government policies and these mysterious NRI investments in Reliance. (For more on this read here).
Continues on the next page
The Sahara case is another one in which Abraham accuses the FM of having an interest. Sebi took strong action against two Sahara companies as they tried to bypass its jurisdiction by claiming their public issues were preferential ones made privately. The company affairs department allowed the two Sahara companies to raise upto Rs 40,000 crore with schemes that had no closing date whatsoever.
This is simply unheard of in the capital market, and possibly an attempt to bail out Sahara group founder Subrata Roy, who is under pressure from the Reserve Bank to wind up yet another company - Sahara India Financial Corporation (SIFC). This company has been asked to return all its deposits over the next few years. The money to be raised from these two Sahara companies - SCSC and SHIC - is probably meant to repay SIFC's, making Sahara akin to a Ponzi scheme.
The Express story, based on Abraham's leaked letter, makes very specific allegations.
One, Mukherjee and his OSD Omita Paul were pressuring Sebi chief UK Sinha to "manage" some of the high-profile cases mentioned above, including the Sahara case. The Sahara group is very close to many Uttar Pradesh politicians, and is sponsor of the Indian cricket team and also owns an IPL team (Pune Warriors). Despite pressure from two regulators - RBI and Sebi, both of which come under the finance ministry - it has managed to hold its head above water.
"While reviewing these cases in his three months as chairman, Sebi, Shri UK Sinha has directly or indirectly referred to how these cases are sensitive and are engaging the attention of the Union Minister for Finance or Smt Omita Paul, advisor to the finance minister," the Express quoted Abraham as alleging.
Sinha replaced Bhave in February this year.
Abraham's letter to the PM could not have been clearer on the pressures emanating from Pranab Mukherjee and his office on Sebi and Sinha. This is what the Express says, quoting bits of Abraham's 1 June letter.
"Sinha mentioned that 'they are not interested in too many cases in Sebi', and if he is able to 'manage' these few cases, then it becomes 'easy' for him." On a few occasions, he wrote, the Sebi chairman mentioned that, "the Big Man (the Union Finance Minister) is interested, and that he has personally told him so".
Secondly, Sinha apparently also told Abraham about "his sad frustration that the 'Lady' (referring to Smt Omita Paul, advisor to the FM) is controlling everything - and all such things are being done at her instance... I have heard him mention that it is so difficult to interact with the finance ministry."
If what Abraham alleges is true, it is very clear why Bhave failed to get his extension despite a great tenure which saw many progressive capital market reforms and hard actions against corporate wrong-doers.
It is time the PM investigated the actions of his FM and the latter's OSD fully. He cannot be a party to the whittling down of the autonomy of key regulatory institutions.
But one wonders if politically he can afford to alienate his right arm - and someone whom Sonia Gandhi looks up to for sorting out ticklish political problems.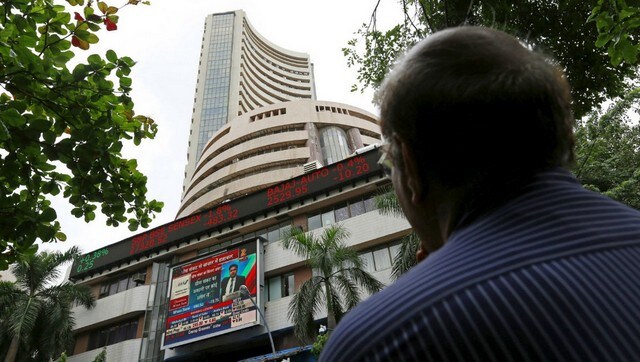 Business
The BSE index was trading 174.54 points or 0.36 percent higher at 48,852.09, while NSE Nifty advanced 69.05 points or 0.47 percent to 14,686.90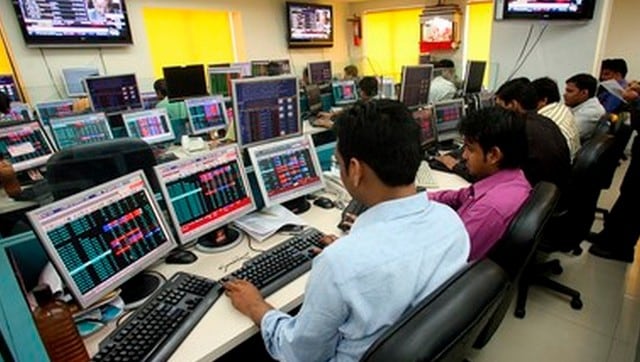 Business
The BSE index jumped 266.09 points or 0.55 percent in initial deals and NSE Nifty advanced 81.45 points or 0.56 percent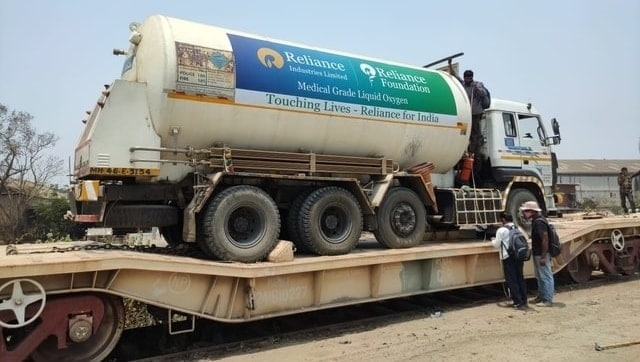 India
The Reliance Foundation Hospital will be managing nearly 875 beds, including 145 ICU beds, across NSCI, Seven Hills Hospital and the Trident, BKC