Pranab Mukherjee to attend RSS event: Ex-president's openness to differing viewpoints is making liberals uneasy
It is ironic to see sections of those who preach on 'tolerance' displaying intolerance on Pranab Mukherjee's acceptance of Mohan Bhagwat's invitation.
It is ironic to see sections of those who endlessly preach on "tolerance" displaying maximum intolerance on former President Pranab Mukherjee's acceptance of Mohan Bhagwat's invitation to be chief guest at the valedictory session of the 'Tritiya Varsh Varg' or 'third year course' of the RSS recruits.
Mukherjee will fly to Nagpur on 7 June and, as chief guest, will address around 600 new recruits or Swayamsewaks, as they are called. The former president will speak on nationalism but nobody can speculate on what he is going to talk about, whether his words will be music to the ears of those gathered there or his views on nationalism will be in harmony with RSS's views on the subject. As an elder statesman, he may speak in conformity or sound a note of caution or even be critical on some issues.
The problem for those red-flagging his landing at the RSS function in Nagpur is not about what he may or may not talk about and how those gathered there would respond, if at all. But the very fact that somebody as esteemed as the former president, that too someone who had been a hard-boiled Congressman all his life, has agreed to grace an elaborate RSS gathering at its headquarters is making liberal-secularists uneasy.
That too when all anti-Modi, anti-BJP-RSS forces are attempting to stitch a desperate socio-political coalition and when a defamation case against Rahul Gandhi is still pending for calling RSS Mahatama Gandhi's killer. The former president's presence as chief guest at 'Tritiya Varsh Varg' somewhat punctures the anti-RSS-BJP narrative that they have been so laboriously trying to build over the years. They think the former president's decision to address a larger RSS gathering in Nagpur would give further legitimacy to that organisation.
The liberal-secularists never forgave Loknayak Jayaprakash (JP) for inviting Jan Sangh in 1977 (which later became BJP) to be part of the Janata Party, a larger coalition of Opposition minus Left Front to oust Indira Gandhi from power. They criticise JP for giving "legitimacy" and "mainstreaming" Jan Sangh and RSS. Their argument is that the course of history would have been different if JP had not included Jan Sangh in the Janata Party and "mainstreamed" it in the national political space.
It's also part of history that sometime prior to imposition of Emergency by Indira Gandhi and three years ahead of the formation of Janata Party, JP had attended a Jan Sangh session on invitation of Atal Bihari Vajpayee and LK Advani and had famously remarked: "I have come to this session to tell the country that the Jana Sangh is neither fascist nor reactionary. This I want to declare from the Jana Sangh platform itself. If the Jana Sangh is fascist, then Jayaprakash Narayan is also a fascist." He also said: "The sun of fascism is rising somewhere else."
JP, like Pranab Mukherjee, had been a Congressman. It would be unfair to the two personalities to draw any comparison beyond saying that JP, during the twilight of his political career in mid- and late-1970s, didn't find anything wrong with RSS. And Mukherjee too does not think it's a sin to interact with RSS and exchange thoughts.
In his long political career, while holding various positions of authority in government and senior leadership in political structures, he had seen and known RSS. On several occasions, he had publicly aired adverse views on RSS but one way to look at it is that till he was part of Congress, he said what the party line required him to say.
Once he assumed post of the president, a non-partisan head of state, the turn of events suggests that he didn't carry the views to the Rashtrapati Bhawan that he had as a Congressman about RSS. It could also be because of the fact that during the greater part of his presidency, the most prolific Swayamsewak, Narendra Modi, had been prime minister. Though unlike Atal Bihari Vajpayee, Modi never said, "I too am a Swayamsewak" but his credentials on that count had been louder and clearer than anyone else.
Pranab met RSS chief Mohan Bhagwat at the Rashtrapati Bhawan on more than one occasion. Days before he relinquished the president's post, he invited Bhagwat for a private lunch, first ever by any serving president to an RSS chief. That luncheon invite by the then president to RSS chief was also indicative of how perception about the fountainhead of Sangh Parivar had changed and how big and important RSS had become.
The RSS, which earlier was perceived to be a secretive organisation, is now opening up in its communication within and outside with those who don't necessarily agree with its views. Take for instance Bhagwat's interaction in September last year with 50 high-ranking foreign diplomats, including those from western and Islamic nations and telling them to ask him anything about the RSS. In fact, the world was informed about this interaction through a series of tweets by two gentlemen who attended that program from RSS side.
It goes without saying Pranab Mukherjee's speech at Nagpur on 7 June will be seen with great interest and will be scrutinised with great zeal by critics and by protagonists.
also read
India
The central government promulgated an ordinance last week to create a National Capital Civil Service Authority for the transfer of and disciplinary proceedings against Group-A officers from the DANICS cadre.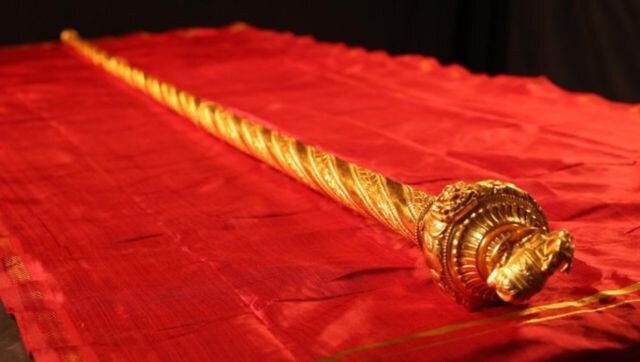 India
Prime Minister Narendra Modi will install the golden sceptre near the Speaker's seat. Traditionally called the 'Sengol', it has roots in Tamil culture
India
Crores of BJP workers, over 300 MPs and more than 1400 MLAs will vigorously participate in this program to take the public welfare policies and achievements of the Modi government to the public. The achievements of the BJP government will reach everyone.