Pongal now a compulsory holiday as Centre gives in to Tamil Nadu's demand
The Centre's notification reportedly converting compulsory holiday for the harvest festival of Pongal into a restricted one, has come under flak from various parties.
In what could be seen as the first political win for the newly appointed AIADMK chief, Sasikala, the central government on Tuesday conceded to her demand of declaring Pongal a compulsory holiday.
Politics ensued over the Tamil harvest festival, which will be celebrated on 14 January this year, after Tamil Nadu Chief Minister O Panneerselvam on Monday wrote to the central government seeking an ordinance to allow Jallikattu sport, a move that will perpetually negate the Supreme Court ban on the ancient bull-taming sport.
As the government remained non-committal on the demand, citing that the matter remains subjudice, questions rose to a clamour on the Centre's alleged move to convert the holiday given for Pongal festival into restricted holiday from a compulsory one.
Sasikala said that the Centre's purported move has come as a "big shock" and urged the Union government to review it's decision and 'uphold the rights' of Tamilians.
Tamil Nadu's main Opposition party DMK also slammed the government's reported move. The alleged move was tantamount to putting a question mark over the "nation's pluralism," a party headquarters release said, adding Pongal had now been made a restricted holiday under which an employee could opt to avail holiday if she or he desired so.
It is instructive to note here that national holidays including Republic and Independence Days fall in the list of compulsory holidays.
However, even as the BJP-led central government gave in to the Tamil Nadu leadership's demand, the party's state leadership alleged that all the brouhaha around the holiday was politically motivated and was nothing more than an effort to project the Centre as "anti-Tamil."
BJP state unit president Tamilisai Sounderrajan slammed DMK for announcing the protest, saying Pongal has remained in the 'Special List' for 15 years, including the UPA days in which the Dravidian party was a key constituent.
While national holidays across the country referred to Republic Day, Independence Day and Gandhi Jayanti, holidays for state-specific festivals such as Pongal were given as per local requirements, she said.
"Festivals such as Pongal and Makar Sankaranti are celebrated in different states on different dates. Some festivals like Onam are state specific. A common holiday for a single event across the country is given only for something like Republic Day," she said.
Holidays for festivals like Pongal can be taken in states as and when they are celebrated and there is no common holiday for such events, she said, adding such holidays were, however, aimed at allowing people to celebrate the festivals.
However, since Pongal falls on Saturday (14 January) this year, there was no possibility of giving a holiday and central government employees have been allowed to avail this leave on a different date for a different festival, she said.
"However, the list of holidays (in question) had been released in June (last year) and some parties are trying to paint the Centre as working against Tamils by creating an illusion that the list was suddenly altered yesterday," she said in a statement.
DMK "should realise that a similar list of holidays existed during" the UPA days also, Sounderrajan said.
Sounderrajan found support from BJP's bitter critic PMK, whose youth wing leader Anbumani Ramadoss insisted that Pongal had never been on the compulsory holiday list.
"To my knowledge, for the last 15 years Pongal had never been on the compulsory list of holidays of the central government. It has been a restricted holiday only," Ramadoss, a former Union Health Minister and sitting Lok Sabha MP, said.
He also insisted that only Republic Day, Independence Day and Gandhi Jayanti have remained on the compulsory holidays list and said "somebody had carried wrong information".
However, Pongal qualified to be included under compulsory holidays list as Buddha Poornima, Guru Nanak Jayanti and Mahaveer Jayanti, which are "celebrated only in some parts" of the country, were a part of it, he said.
Meanwhile, 16 activists of a fringe Tamil outfit were arrested in Coimbatore on Tuesday when they tried to wave black flags at Petroleum Minister Dharmendra Pradhan over the issue. Thanthai Periyar Dravida Kazhagam activists also raised slogans against the Centre, police said.
With inputs from PTI
First Cricket News
The wiry framed left-arm orthodox spinner's rise through the ranks has been possible because of his hunger to learn and soak in as much knowledge as possible like he did during his month-long stint at the CSK.
Entertainment
Tamil Film Active Producers' Association says the imposition of 10 percent TDS on the distribution of cinematographic films has come a ''big shock'' and would impact lakhs of people associated with the film industry.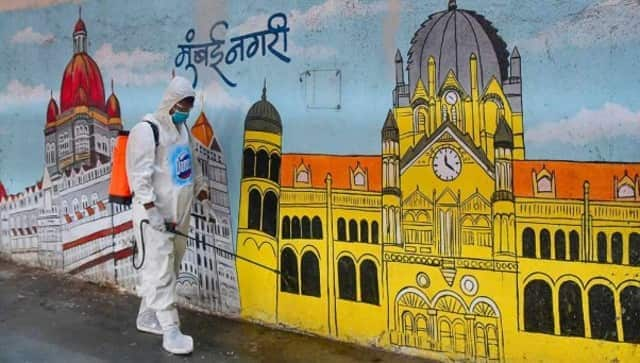 India
Meanwhile, the Telangana cabinet will meet on 8 June to take a call on the extension of lockdown to contain the spread of COVID-19, among other issues, an official release said on Sunday