#PoMoneModi should remind the PM that states don't like being belittled, compared to Gujarat
The ferocity of the #PoMoneModi campaign on Twitter should ideally remind the Prime Minister of a flaw in his tactics.
The ferocity of the #PoMoneModi campaign on Twitter should ideally remind the Prime Minister of a flaw in his tactics: A predilection for running down states governed by rival parties and assuming that every Indian voter looks at Gujarat as an enviable model of development.
Past year, election results in Delhi and Bihar proved that the strategy of ridiculing rival states can easily backfire. And now Kerala's vitriolic rebuff to Narendra Modi's flawed comparison of the state's infant mortality rate with Somalia has underlined that the electoral strategy of belittling other states can make the practitioner a butt of jokes.
On the election trail in Bihar, Modi made a series of caustic remarks on Bihar. He called the state Bimaru, even when it had consistently done well on several economic indicators, talked about scarcity of bijli and paani and mocked the absence of roads in the state.
Any psychologist or management guru can tell you that a majority of humans do not appreciate criticism, even if it is valid. To make people listen, become amenable to suggestions you need to reinforce and reward positive behaviour and achievements instead of constantly carping about their flaws and failures.
It is basic human nature to distrust, even dislike, those who tell us there is a mental, moral or physical flaw in our personality. This aversion becomes more pronounced when the critic is an outsider, somebody who is seen as judging us. Nobody likes to be told, 'you are pathetic and only I can save you.'
Also, there is a subtle difference between castigating a politician or a political party and throwing barbs at a state or a population. Sometimes smart victims manage to erase the distinction with crafty campaigns and words, like Nitish Kumar did by pouncing on the PM's DNA remark and Arvind Kejriwal on the BJP's 'upadravi gotra' ad, and make an attack on them look like an affront to a larger community. But, often politicians themselves goof up while launching their salvos.
When Modi called Bihar Bimaru during the Assembly campaign, the hard-working people of the state saw it as a criticism of their inability to contribute meaningfully to development, even when several indices were suggesting that the decadal growth was much higher than other states. The constant comparisons with Gujarat were seen as hyperboles and boasts meant to remind Biharis that people in other states were more competent than them.
In Kerala, which leads every Indian state in almost every key human development index, Modi made a similar mistake by hurting their collective pride.
Though he dressed it up differently, he ended up telling a proud state that their living condition is so pathetic that scheduled tribe children would be safer growing up in Somalia. (You can read G Pramod Kumar's rebuttal of the comparison here).
The dismay of Modi's supporters at the #PoMoneModi campaign is understandable. His foot soldiers believe his words have been taken out of context, twisted and blown out of proportion. They argue that he compared just the IMR among local tribes with Somalia and did not insult the state. But, in politics, such tactics are often part of electoral warfare.
During the Lok Sabha campaign, when Priyanka Gandhi alleged that Modi was resorting to "neech rajneeti" (low-level politics), the PM quickly pounced on it and alleged that he had been attacked for being from "neechi jaati" (lower caste). Now, Kerala is giving Modi a taste of his own medicine.
In fact, Modi has often made the mistake of ridiculing people of his own country and its past, arguing that its calendar could be clearly divided into BM (before Modi) and PM (post-Modi) eras. In his speeches in foreign countries, 'India-was-terrible-before-I saved-it' has been a recurring theme.
In May 2015, Modi told his audience in Seoul and China that people were ashamed to be born in India till recently: "There was a time when people would say they were born in India because they committed some sin in their previous life...is it a country worth living in. What is this government and people? Let's leave it and move to some other place and people would set off. People from the industry would also say that they should not do any business in this country and should not live here...." Back then too he was rebuked on twitter with the hashtag #ModiinsultsIndia.
It is ironic that Modi has made criticism, most of the times invalid or grossly exaggerated, a hallmark of his campaign. Not so long ago, he had adopted a strategy based on positive reaffirmation and profuse praise of his electorate. When Modi won consecutive elections in Gujarat, many argued that one of the contributing factors was his appeal to Gujarati asmita. Modi, analysts argued, made people feel proud of their past and achievements; he made them feel good as a populace and a state.
Now, he ends up rubbing them the wrong way, negating the learnings from his own past. No wonder, the chants of Go, Modi, Go have turned into an embarrassing #PoMoneModi.
India
The Index for Sustainable Development Goals (SDGs) evaluates the progress of states and Union Territories on social, economic, and environmental parameters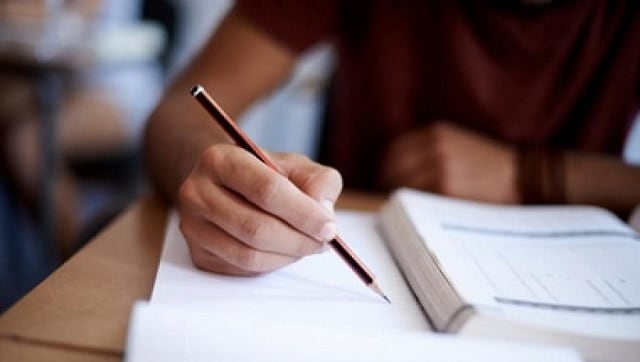 India
Candidates who are appearing for the Bihar Assistant Engineer (civil) interview can download the new schedule from the official website bpsc.bih.nic.in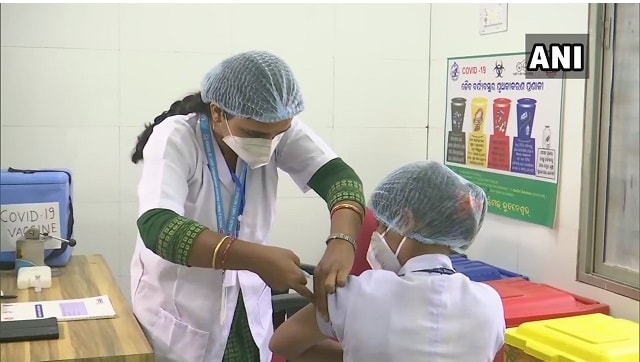 India
Modi also stated that 25 percent of work-related to COVID-19 vaccination with states will now be handled by the Centre. The arrangement will be implemented in the coming two weeks