#PoMoneModi: PM Modi compares Kerala to Somalia; get lost son, say Twitteratti
The social media backlash has come at a time when the BJP is leaving no stone unturned to get a foothold in the state
Prime minister Narendra Modi's much-touted Kerala campaign is fast turning out to be a major embarrassment for the BJP's state unit after #PoMoneModi started trending on Twitter.
#PoMoneModi is a subtle way of saying 'get lost son' and is coined from super star Mohanlal's hit dialogue "nee po mone Dinesha" in the film Narasimham. Dineshan is the villain in the movie.
The hashtag started trending as a reaction to Modi's speech in Kasargod on Monday where he compared Kerala to Somalia.
"The unemployment rate in Kerala is at least three times higher than the national average. Infant mortality rate among the Scheduled Tribe community in Kerala is worse than Somalia. The state can meet only 13 percent of their requirement of agricultural products. Even after 70 years of Independence, Kerala depends other states for 70 percent of its power requirements. Similarly, most of the youth in Kerala are forced to leave their home state in search of job. Only through overall development, the state could be brought back to its past glory," Modi said at a rally in the state.
The Kerala twitteratti were not amused and rolled out data sets comparing Gujarat and Kerala.
Might be useful for this hashtag #PoMoneModi pic.twitter.com/P8ZEeiaQlc

— Davis Sebastian (@lunatic_D) May 11, 2016
.@narendramodi Ji - Please compare the rankings of Kerala & Gujarat. Stop insulting people of Kerala . #PoMoneModi pic.twitter.com/hIcwPXssfh — Alankar (@AlankarTweets) May 11, 2016
An elected PM of d Nation calls one of The best states in d country as #somalia. no wonder y evry1 s questioning his edu degree.#PoMoneModi

— WithRG (@withRG) May 11, 2016
Somalian Foot in the mouth moment! #PoMoneModi — Chitra Narayanan (@ndcnn) May 11, 2016
Modi's ignorance is so appalling huge racist nature of his gaffe in comparing Kerala to Somalia! Foreign relations Mr PM? #PoMoneModi

— swati chaturvedi (@bainjal) May 11, 2016
Just when you thought Narendra Modi can't get more stupid, he took it as a challenge and compared Kerala to Somalia #PoMoneModi — Joy (@Joydas) May 10, 2016
PM sir you questioned the DNA of Biharis you got a resounding answer now you compare Kerala to Somalia..Awaiting 19th may !!#PoMoneModi

— ੧ਓ msgpahujaa (@msgpahujaa) May 10, 2016
Earlier reacting sharply to the PM's comments, chief minister Oommen Chandy wrote a letter urging him not to bring disrepute to his office.
"You made statements that had nothing to do with reality and likened Kerala to Somalia. This is unbecoming of a prime minister and has created a great deal of agony," Chandy said in the letter.
"You spoke of a Kerala boy eating from a waste dump at Peravoor (in Kannur district). Two probes on this were done and the truth was far from what you said. I can assure you that no child in Kerala takes stale food. In Kerala, 25.02 lakh schoolstudents are provided with free midday meal, and egg on one day and milk on another day in a week," Chandy said.
This is not the first comment by Modi that has attracted sharp reaction on the social media. His promise to make Kerala into Gujarat was also mocked by many.
It is particularly embarrassing for the BJP as the social media backlash has come at a time when the party is leaving no stone unturned to get a foothold in the state.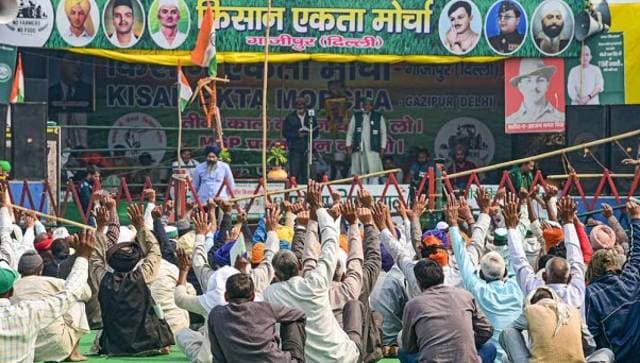 India
Make no mistake, these middlemen are not farmers, nor are they friends of Punjab's farmers
India
Congress MP Ripun Bora claimed that the union minister's birthplace was Harinathpur in Gaibandha district of Bangladesh and he reportedly came to West Bengal for computer studies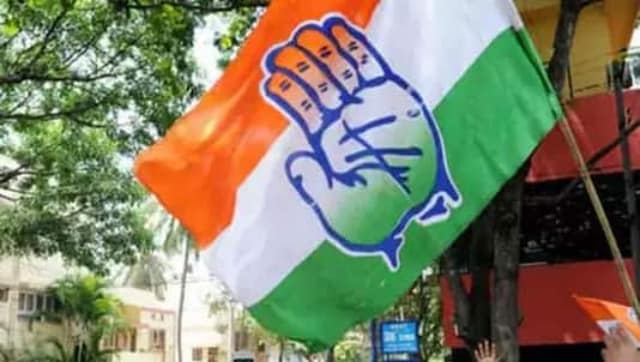 Politics
Demanding a court-monitored inquiry, Congress' Mallikarjun Kharge questioned if governments in Madhya Pradesh, Manipur and Goa were also toppled using the spyware