Why politics in rural Maharashtra remains incomplete without its sugar coops
The late Gopinath Munde and Nitin Gadkari, devised a novel approach of setting them up under the Companies Act, with funds from urban cooperative banks, but shareholding limited mostly to sugarcane farmers.
Bharatiya Janata Party is hard put to explain why it has 51 candidates on its tickets in fray for the Assembly elections, majority of them its former targets, including nine imported from the Shiv Sena. NCP and Congress between them have provided them 36 turncoats.
Raju Shetty, MP and leader of Swabhimani Paksh, who has been leading the campaign against the anti-farmer ways of the sugar barons and sugar lobby, has two candidates, Sanjaymama Shinde in Karmala and Prashant Paricharak in Pandharpur on his party's ticket who are sugar barons.
The website of the Swabimani Shetkari Sanghatana, a breakaway from Sharad Joshi's organisation, and the parent of the Paksh says his work has sent off "ripples in the bastions of sugar barons" and "made them raise the sugarcane price from pittance" to something fairer.
He has either not been asked nor has he explained this irony on his own, co-opting from a class who is an enemy. His party is in alliance with the BJP which has imported people with abandon, not just to campaign in support but contests on its symbol. Perhaps Shetty has categorised barons into the good and the not so good.
It is unlikely that an election in the Western and Northern regions of Maharashtra would not see the sugar barons in full play, using their political skills of mobilisation, using resources on a scale which individual politicians can hardly imagine possible. Other regions too have them, but in less numbers.
A sugar baron is generally either chairmen of cooperative sugar factory, or promoters who hold a stranglehold on the ones they promoted. Even if they have chosen successors, the coops are seen as owned them. They operate at two levels – on at the cooperative tier, using the membership of their bodies, and at another, in a pyramid of political affiliations.
That as many as 50 barons are in contests, 16 each from Congress and the Nationalist Congress Party, six each from the Bharatiya Janata Party, Shiv Sena, and others, the last including Swabhimani Paksh shows the further loosening of this federation of the powerful.
Prior to 1995, these would have been candidates only on Congress tickets or as independents or even rebels; since 1999, when NCP emerged as a breakaway from the Congress, from it NCP as well. When 18 candidates are from other parties show how line-ups have change within the larger power matrix.
These barons, mostly Marathas, run them as an agro-processing units but their main use is to secure and retain power. In a celebrated Jabbar Patel Marathi movie, Samna, the protagonist, a baron, tells a Central minister, "You fix the prices from there. I'll take care of the rest here." But in real life, all hanker for upward mobility, to even be chief ministers.
There are reasons for this. The sugar cooperative chiefs have access to local resources which can go beyond the financing contest in at least one parliamentary seat, leave alone an Assembly constituency. They are averse to share it with another unless it fits a larger game plan of a patron, say a Vasantdada Patil in the past or a Sharad Pawar now to whom they are beholden.
But why this descriptive, the 'baron'? Political scientist VM Sirsikar, in his Politics of Modern Maharashtra (Orient Longman, 1995 says, called it "appropriate" since their "territorial divisions and spread have some resemblance to the feudal estates of Europe".
When they contest and win and go to the Assembly, they form a significant interest group, far more purposeful and focused than, say, farmers who get elected because they are only politicians. Sirsikar had said "no other interest can claim this much strength". When he wrote it, it had 35 members in mid-1980.
Vasantdada Patil, as Maratha strongman and chief minister, had shaped the chain as a rural power sharing matrix. Then, each taluk was more or less coterminous with an Assembly constituency, and it also had a panchayat samiti. A cooperative sugar factory would throw up another power centre in its promoter-chairman.
It was on the belief that not one, but multiple power centres should operate, that the barons saw logic and often with success, started to ride multiple horses. All they had to do was to bow to a chief minister to help his maneuverings and retain their baronetcy.
They don't hesitate in competing and getting into conflicts within their own or other power centres, all elected offices. To quote Sirsikar again, they are "not a compact cohesive whole. It is fragmented". Those fragmented parts allow bigger political leaders play upon to suit their purposes.
That explains, in a way, the rapid growth of sugar factories, though they were set up insanely even in areas where sugarcane cannot be grown. To promote and have a sugar factory was a badge of honour. A licence was possible only if there was a political godfather. Over 200 are registered, but at its peak, only 145 crushed cane.
Shiv Sena and BJP realised that the cooperative sugar units are critical part of the brick and mortar of the power matrix.
Since 1948 when the first coop sugar factory was set up, Congress did not yield space to politicians of other hues in the movement. Only Vasantdada Patil's compatriot in the freedom movement, Nagnath Naik, though not a Congress fellow traveller, was allowed one in Sangli. After the BJP-Sena formed the government in 1995 they arm-twisted their way in. BJP was more successful than the Sena.
It became harder after they lost their government. The late Gopinath Munde and Nitin Gadkari, devised a novel approach of setting them up under the Companies Act, with funds from urban cooperative banks, but shareholding limited mostly to sugarcane farmers.
Find latest and upcoming tech gadgets online on Tech2 Gadgets. Get technology news, gadgets reviews & ratings. Popular gadgets including laptop, tablet and mobile specifications, features, prices, comparison.
World
Pompeo has been tagged by a number of officials and analysts with the dubious distinction of the worst secretary of state in American history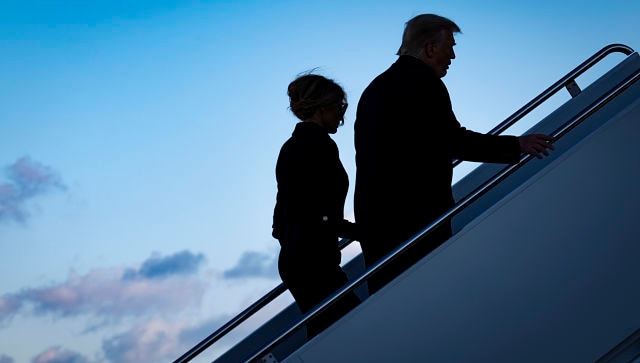 World
How is it possible that enough Americans — mostly White, it should be noted — voted for Donald Trump in the first place, sending him to the White House?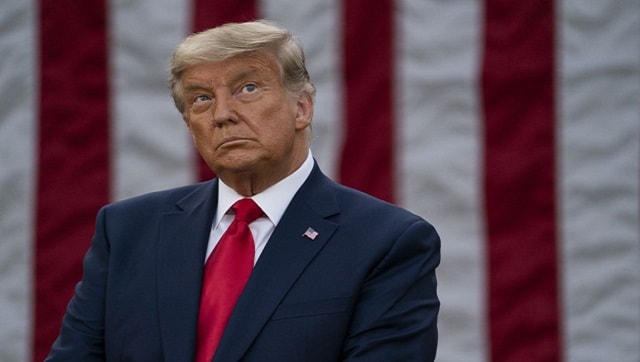 World
The House last week paved the way for the Senate proceedings by charging Trump with inciting the violence in the US Capitol, which left five people dead