Tirupur Dalit murder: Politics of hatred is the reason behind brazen caste violence in Tamil Nadu
The public hacking of a Dalit boy for marrying an upper caste Hindu girl in Tamil Nadu was certainly gruesome, but the incident was not surprising.
The public hacking of a Dalit boy for marrying an upper caste Hindu girl in Tirupur in Tamil Nadu on Monday was certainly gruesome, but the incident was not surprising, given the atmosphere of violence and discrimination against Dalits in the southern and western parts of the state.
What was seen on the viral CCTV video that captured the murder was pure politically-backed hatred that has been perpetrated against Dalit boys who marry upper caste girls. In fact, a political party PMK (Pattali Makkal Katchi) that seeks to consolidate OBCs and MBCs, even has a theory that Dalit boys lure girls into marriage not out of love, but of caste design. "They wear jeans, T-shirts and fancy sunglasses to lure girls from other communities," The Hindu had quoted PMK leader S Ramadoss in 2012. He even wanted the Scheduled Castes and Scheduled Tribes (Prevention of Atrocities) Act in the state to be amended because the Dalits were allegedly misusing it.
Therefore, inter-caste marriages involving Dalits are de facto socially forbidden in such a vicious environment and low caste Hindu families are under enormous pressure to oblige. Killing for the honour of the family, and the community, hence, becomes a socially sanctioned recourse.
In 2012, Dharmapuri in western Tamil Nadu had witnessed widespread arson against three Dalit villages following a similar marriage. The Dalit boy in this case was found dead on railway tracks a year later. In another case of community-perpetrated discrimination, parents refused to send children to a school in southern Tamil Nadu because Dalit women were appointed as cooks. In 2013, there were violent clashes between Dalits and workers of Pattali Makkal Katchi (PMK) on the East Coast Road.
The most worrisome aspect of the incidents such as the "honour killing" on Monday and other incidents of violence is that the perpetrators are too emboldened to take law into their hands. Every horror story is accompanied by public outrage and government action, but nothing stops similar incidents from happening again — particularly in southern and western districts.
it's really a blot on Tamil Nadu's socio-economic history that despite the remarkable progress in human development indicators and women's rights, the state has a horrendous record in preventing the oppression and discrimination of Dalits. Dalit villagers are routinely ostracised by caste Hindus, which included denial of rights of passage, use of common public utilities and even simple lifestyle practices such as wearing footwear.
It's contrasting indeed that such archaic human rights violations happen in a state that has stated to be committed to the wellbeing of scheduled castes and tribes.
The Tamil Nadu government, in its policy on (Adi Dravidar and Tribal Welfare Department) claims that "sustainable development of scheduled castes/scheduled tribes is its prime objective." Besides a series of welfare measures, the policy also lists the various steps taken by the government to implement both the PCR Act and the POA.
According to the policy, "under Rule 17(1), of SC/ST (Prevention of Atrocities) Rules 1995, the State Government have constituted District Level Vigilance and Monitoring Committee in each district headed by the concerned District Collector with officials / non-officials as members. The District Collectors are also empowered to nominate a person who has the right aptitude and understanding of the problems of SC/ST as a member in the committee."
The policy further states: "the District Level Committee shall meet at least once in three months to review the implementation of the provisions of these Acts and monitor the relief and rehabilitation measures provided to the victims."
In addition, the state has a High Power Vigilance and Monitoring Committee chaired by the chief minister to review and monitor implementation of the SC/ST Acts in the State.
The state government has also set up a Social Justice and Human Rights wing under the Additional Director General of Police to supervise registration, investigation and filing of cases under these two Acts and to act as a protection cell for scheduled castes and scheduled tribes.
Clearly, the issue is not of safeguards and institutions to guard the constitutional guarantees, but severe lack of political commitment. Dalits are easy targets of discrimination of caste Hindus in the state and often the latter get away easily because of their political influence. There is no action against leaders who publicly foment anti-Dalit politics. For instance, on Monday, when reporters sought his opinion on Monday's incident, Ramadoss refused to answer.
The situation, or rather the never ending story of anti-Dalit violence, certainly calls for some extraordinary response by the government. Politicians and community leaders who incite violence ought to pay a price. The source of this hatred needs to be immobilised.
What's also puzzling is how helpless or ineffective the Dalit parties have been in the state. According to the 2011 census, 19% of the people in Tamil Nadu belong to Scheduled Castes and 1.04%, Scheduled Tribes, but as a political block they hardly make a difference.
Find latest and upcoming tech gadgets online on Tech2 Gadgets. Get technology news, gadgets reviews & ratings. Popular gadgets including laptop, tablet and mobile specifications, features, prices, comparison.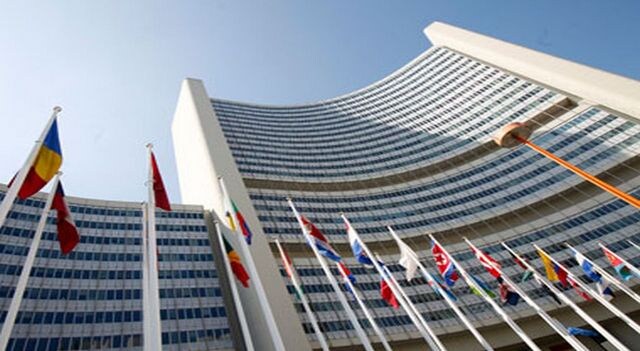 India
The MEA said the government was taking both cases extremely seriously, but external agencies should avoid such comments as investigations are still underway
India
Those who will be selected will be called for verification of certificates between 1 and 4 December. The list of candidates who will be recruited will be published at boat-srp.com under Organized Events & News Section on homepage in third week of December
India
The Dalit girl was reported missing by her father on Wednesday after she did not return home from the fields. She was later found dead by her family members