Politicians airing dirty laundry overseas: Absence of code of conduct and year-long elections to blame
The degree of vitriol that is spewed at each other by members of the government and Opposition overseas can be linked to another phenomenon: Elections.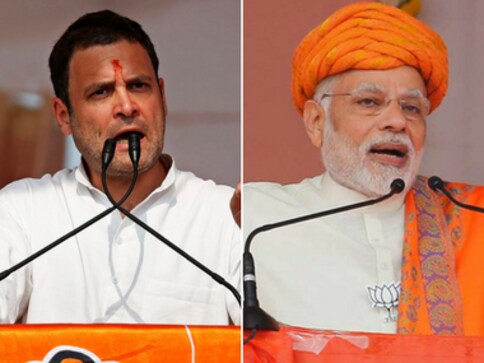 January 2018 has seen the emergence of a new Congress strategy.
Alright, so it's not really a new Congress strategy per se, but a new approach to internet-based political messaging from India's Grand Old Party. On Sunday, the party's social media channel put out a third video — in as many weeks, this time mocking the BJP about its wavering stand on beef across the country. Aside from the funny video approach ahead of eight Assembly elections this year, it appears party president Rahul Gandhi is also reading from a sharper social media playbook, evident in his tweets (see here and here) that nearly bookended Prime Minister Narendra Modi's Davos visit.
Instead of examining the validity of Gandhi's tweets — something that has been and will continue to be done ad nauseum, it's important to look at the message being sent out when members of the Indian government and Opposition take domestic politics out onto the international stage. The debate about propriety when making statements overseas came to a head in April-May 2015 when Modi addressed members of the Indian diaspora in Toronto, Shanghai and Seoul.
In Toronto, Modi had claimed that he would "clean the dirt" of the past 60 years.
Then in Shanghai, he said, "Indians were feeling pessimistic about their own country till recently but my government has tried its best during its first year in office to change that."
Meanwhile, in Seoul, he said, "There was a time when people used to ask what sin they committed in their past lives that resulted in them taking birth in India: Is this what you call a country and a government, is this how the people are? Let's leave it and go somewhere else, and people did leave."
At the time, the Opposition — a chunk of which formed the UPA governments being targeted by the speeches — was up in arms and claimed that the prime minister was "lowering the dignity" of the country with his remarks. Over the next few years, it would be the Opposition, and Rahul in particular, that would take it upon itself to go abroad and criticise the BJP government at the Centre. Two cases in point are the Congress president's address at the University of California, Berkeley in September last year and his speech in Bahrain at the start of 2018.
Where does all of this leave us?
For starters, it leaves us with elected representatives who choose very international stages to criticise each other and if they're not overseas, they take to social media to attack their fellow elected representatives who happen to be abroad. And the message this sends out to the world at large is quite simply that we are a country of people who simply must air dirty laundry in as public a manner as possible.
So, what now?
While there are guidelines and rules issued to MPs and MLAs about conduct expected of them, these relate to such topics as the appropriateness of accepting gifts, ownership of property, conflicts of interest. There isn't a word about what topics may or may not be discussed. In fact, as Union Minister of Finance Arun Jaitley pointed out after the Opposition fumed over Modi's remarks in Toronto, "There is no gag order (on Modi) and the prime minister is perfectly entitled to say that what happened in the last 60 years."
He went on to add that statements, much like policy, can no longer be contained within a geographical space. In other words, a remark delivered by the member of a political party in a far-flung village in an obscure part of the country swiftly finds its way onto social media, and therefore, turns global.
Nevertheless, there is a need to see this phenomenon of 'saying anything anywhere' within the context of propriety. Let's be honest, it's not the greatest thing in the world to see your leaders going abroad and indulging in campaign trail politics.
This is particularly so at a time when the internal politics of several 20th Century world leaders have seen them fall somewhat to the wayside and India is seen globally as a country on the rise and vying to become a leader.
In order to get a better handle on the issue, it's instructive to look at how the Ministry of External Affairs — one of the most vital functions of which is to send Indians abroad to further global relations — views the matter. According to a source in the MEA, "There is no protocol document, or for that matter, anything written about the topic. However, unwritten conventions vary from one context to another."
A former diplomat, who chose not to be named, confirmed to Firstpost, "There is protocol, and associated documentation, that deals with accepting gifts, allowances etc, but nothing that talks about conduct, in terms of what should not be said." Sure enough, the MEA handbook tackles a variety of topics ranging from increments, foreign allowance, grants and children's education allowance all the way to leave, language-learning rewards and evacuation in case of emergency. Suffice it to say, the near-500-page-long handbook doesn't contain a single word on statements, speeches and such-like.
"There is, of course, an unwritten and unspoken convention when diplomats go to another country that they mustn't speak ill of a third country in a public setting because it only serves to embarrass the host country, but not much beyond that," the former diplomat added.
It's worth noting that in the quest to find out if a code of conduct, set of rules or written convention exists for MEA officials, one idea kept popping up: That instances of elected officials going overseas and publicly criticising their opponents (whether those in the Opposition or government) or staying at home and criticising opponents who happen to be on a foreign visit at the time, have increased greatly in the past two or three years. And this isn't to do with the Modi government or anything. It is believed that Modi's remarks in Shanghai and Seoul — referred to as the prime minister's "ashamed to be Indian" comments — were the trigger that made it 'fair game' to attack each other on a global stage. As a matter of fact, as recently as 2013, you actually had members of the Opposition banding around and defending the Prime Minister of India when he came under fire from foreign entities.
It was widely reported that Pakistan prime minister Nawaz Sharif had called then Prime Minister of India Manmohan Singh a dehaati aurat. At a rally in the buildup to the 2014 Lok Sabha election, Modi said, "How dare you (Sharif) address my nation's prime minister as a dehati aurat? There cannot be a bigger insult of the Indian prime minister. We can fight with him on policies but this we will not tolerate. This nation of 1.2 billion will not tolerate its prime minister's insult." That Modi meant it as the starting point of a larger jibe at the Congress notwithstanding, this sort of spirit is almost entirely missing from the vitiated politics of today.
And the degree of vitriol that is spewed at each other by members of the government and Opposition can be linked to another phenomenon: Elections.
The year 2014 saw Andhra Pradesh, Arunachal Pradesh, Haryana, Jammu and Kashmir, Jharkhand, Maharashtra, Odisha, Sikkim and Telangana go to the polls (aside, of course, from the General Election that saw all of India go out and vote). In 2015, it was Bihar and Delhi's turn. In 2016, Assam, Kerala, Puducherry, Tamil Nadu and West Bengal went to the polls. It was Goa, Gujarat, Himachal Pradesh, Manipur, Punjab, Uttar Pradesh and Uttarakhand in 2017. This year is set to see eight further Assembly elections, before 2019 (a General Election year) rolls around. With elections always just around the corner, it's somewhat unsurprising politicians are constantly at each others' throats — quite often on international stages — to grab that little bit of pre-poll advantage.
So what's the answer?
Drafting a written-in-stone code of conduct certainly doesn't appear to be the answer. After all, we need only look as far as the Election Commission of India's Model Code of Conduct to see how frequently and wantonly it is violated. Is the answer then to hold all elections at the same time, so that India, its politicians and denizens can at least get three-or-so years of peace from bitter electoral politics? Perhaps it is, but mobilising something as massive as that is a whole different issue, and with populations growing, it's an issue that's getting trickier with every passing year. For now, unless our elected representatives show some restraint, it looks like we're just going to have to live with this sort of global airing of dirty laundry.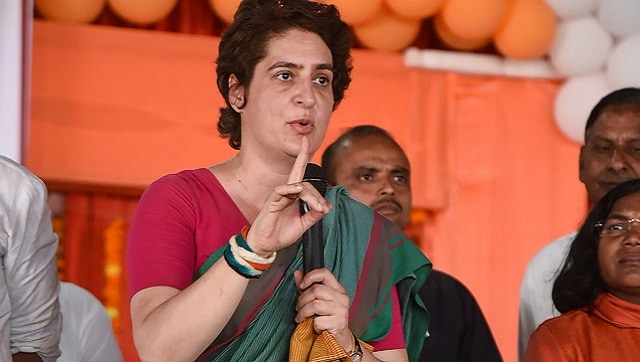 Sports
The Congress general secretary was subsequently put in a vehicle forcibly by police and taken away.
India
Gandhi urged the party leaders to work unitedly for the 2023 assembly polls and not speak out publicly on leadership and internal matters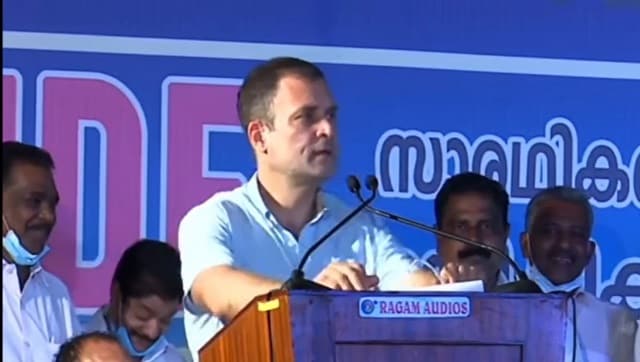 India
The meeting is likely to discuss preparations for the Assembly polls in Karnataka likely before May next year, and also the organisational matters. Gandhi will also attend former Chief Minister Siddaramaiah's 75th birthday bash