Political upheaval in Bihar as 4 Congress leaders join JD(U); Jitan Ram Manjhi quits NDA to ally with RJD
The split in the Congress party was imminent from some time as Ashok was critical of the party for quite some time and was perceived to be close to Nitish.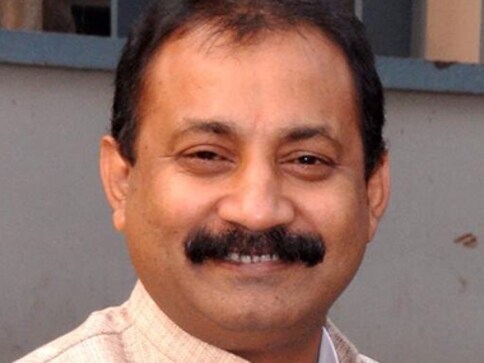 It was an eventful day in Bihar politics. The latest in a series of turn-arounds in the state's politics is that the state unit of Congress has expelled four rebel MLCs, including former Bihar Congress president Ashok Choudhary for alleged anti-party activities. All four former Congressmen, led by Ashok will join Nitish Kumar's Janata Dal (United).
According to ANI, the other members who have been expelled by the party are  Dilip Chaudhury, Tanvir Akhtar and Ram Chandra Bharti.
"People like us who worked for the party were sidelined. The four of us have decided that we are bidding goodbye to the party and going to JD(U)," Ashok was quoted as saying by ANI. 
Earlier in the day, Jitan Ram Manjhi gave a jolt to the NDA government in Bihar and joined hands with Lalu Prasad Yadav-led Mahagathbandhan. While both these changes were big, they were not unexpected.
The split in the Congress party was imminent for some time as Ashok was critical of the party for quite some time and was perceived to be close to Nitish. He was sacked from the post of Bihar Congress president in September by then party high-command Sonia Gandhi.
He was accused of engineering a split in the party and had allegedly taken signatures of few party legislatures to jump ships. However, he could not garner the support of enough MLAs to overcome the anti-defection law. Congress has 27 MLAs in the Bihar Assembly.
As soon as the word of an imminent split reached New Delhi, an alert high-command summoned all party MLAs and Rahul Gandhi, then Congress vice-president, had held one-on-one meetings with all the legislators. Chaudhary abstained from the interaction, adopting a defiant stance. He also alleged that some senior leaders of the All India Congress Committee were engineering a split in the party and conspiring against him.
Meanwhile, troubles in NDA too for swirling the surface for some time now as several splinter groups with clashing interests became part of the same umbrella alliance at the Centre. With JD(U)'s return to the NDA camp, other small regional parties fear that they might have to compromise on their seat share. Majhi, who has been at odds with Nitish after breaking away from the JD(U), may be the first of many such realignments.
On Sunday, Manjhi had demanded that his party be allotted one Rajya Sabha seat in the upcoming elections, failing which the party would not support the BJP-led coalition in the next one Lok Sabha and two Assembly bypolls. Silence on BJP's part may have been the last straw for Manjhi.
"The NDA must announce at least one Hindustani Awam Morcha leader among its candidates for the six Rajya Sabha seats in Bihar. If that does not happen, our party workers will not campaign for candidates of the coalition in the bypolls," Manjhi had said.
The Rajya Sabha election is slated for 23 March. The bypolls for Araria Lok Sabha seat and Jahanabad and Bhabhua Assembly seats are scheduled to be held on 11 March.
Manjhi said that "for more than a year and a half, I and my party have been working tirelessly for strengthening the NDA in Bihar. But as the saying goes, even a mother does not feed her child until he or she cries and demands attention."
Politics
Nitish Kumar today gave a rest to political speculations after resigning from the post of Bihar Chief Minister. However, the political leader has once again proven that he is a master of the art of changing governments
Politics
JD (U) issued a show-cause notice to RCP Singh over discrepancies in immovable properties and he was asked to file his reply at the earliest
Politics
Without JD(U), NDA's tally in the House stands at 100. The current majority mark in the Rajya Sabha is 119. The present strength of the House is 237 while 8 seats remain vacant