Sons and daughters following their patriarch's occupation is hardly news, be it in politics or Bollywood. Think of it as just another kind of inherited wealth.
The Lok Sabha drubbing received by the Congress party was widely touted by the BJP as the defeat of dynastic politics -- and certainly Narendra Modi had made the ma-beta sarkar the primary target of his most scathing attacks. But as Sunday's results show, more things change....
Here then are the betas, betis, nephews and, in one instance, a bahu who scored big in the assembly elections.
Amit Deshmukh

Considered to be the natural inheritor of the legacy, Vilasrao Deshmukh's younger son has only made everyone proud. The Congress candidate from Latur (urban) constituency was locked in a quadrangular contest with Annarao Patil of the Third Front,Pappu Kulkarni of Shiv Sena and Qayum Khan of BSP.
Amit won from the Latur city with 119656 votes. A cricket and table tennis player in his college days,the tech-savvy politician also enjoys Marathi theatre and music, he is a spitting image of his father. Loyalists call him Amit Bhaiyya or Prince.
Speaking on dynasty rule, the 38-year-old once said, "In electoral politics,winnability is the most important thing,so candidature has to be as natural as possible."
Nephew of veteran politician Sharad Pawar, Ajit Pawar would have been in Bollywood had he followed in his father — Anantrao's — footsteps, who worked with the iconic V Shantaram.
NCP candidate from Baramai, Ajit won with 150588 votes in 2014 Maharashtra Assembly Election. 
The 53-year-old Ajit Pawar entered politics through a familiar family route: sugar cooperatives, of which his uncle was — and is — the uncrowned king in Maharashtra.
Thanks to his uncle, at the age of 40, Ajit became the youngest cabinet minister in the Congress-led Vilasrao Deshmukh government. He became the irrigation minister.  It was this ministry, which he held for 10 years, which witnessed the alleged multi-crore scam. He was also the deputy chief minister of Maharashtra.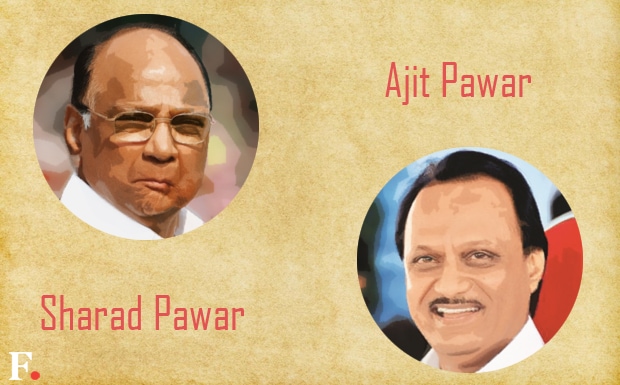 Pankaja Munde
Daughter of late Gopinath Munde and niece of  late Pramod Mahajan, Pankaja Munde showed what she is made of when she won 96904 votes from her constituency in Parli. 
The 35-year-old lost her father earlier this year and once the results were announced Pankaja broke down in front of her supporters and live TV crew.
32-year-old politics and economics graduate from St Xavier's College, SushilKumar Shinde's daughter Praniti Shinde, Congress candidate, won by 46907 votes from Solapur City Central.
Former Union minister's daughter, Praniti insists that she got the ticket for the Assembly election on her own merit. Burt given that she has a zero track record in politics, we can safely say that she won at least her first election purely on the basis of her last name.
While his father Narayan Rane lost from his constituency Kudal, his younger son Nitesh Narayan Rane made him proud by winning from his constituency Kankavli with 74715 votes.
An MBA professional, Nitesh returned to India after finishing his studies in the US to join politics. He wanted to help his father Narayan Rane when the latter decided to quit Shiv Sena in 2005 and join Congress.
It takes quite a lot of political chops to win your first election even as your father is facing defeat, and in the midst of a Modi wave.
Haryana Janhit Congress (HJC) chief Kuldeep Bishnoi won by 56757 votes from his constituency Adampur. Son of Bhajan Lal who was the member of parliament from Hissar, Kuldeep in 2013 announced his allegiance to the BJP.
He also ruled out the possibility of his return to Congress, which offered him cabinet posts twice, which he  refused. On 28 August 2014, Bishnoi declared his alliance with Venod Sharma of the Haryana Jan Chetna party for the ensuing assembly elections in Haryana.
She is the wife of Ajay Singh Chautala, daughter-in-law of Indian National Lok Dal (INLD) chief Om Prakash Chautala who is currently in prison.
Naina is the first lady of the Chautala family to enter electoral politics. She contested from Dabwali, the seat represented by her husband, and won by 68029 votes.
For Naina too, the chances of being the next Haryana chief minister are dim. But again that Chautala name can be her ticket to go boldly go where no woman has gone before in Haryana politics.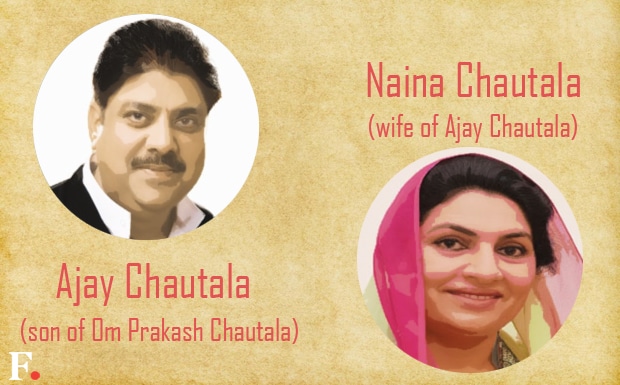 Your guide to the latest cricket World Cup stories, analysis, reports, opinions, live updates and scores on https://www.firstpost.com/firstcricket/series/icc-cricket-world-cup-2019.html. Follow us on Twitter and Instagram or like our Facebook page for updates throughout the ongoing event in England and Wales.
Updated Date: Oct 20, 2014 17:44:23 IST