Polite Meira Kumar throws a fit at MP who walks out of LS
The Speaker lost her temper after she saw an MP walk out of the Lok Sabha while the national song was playing.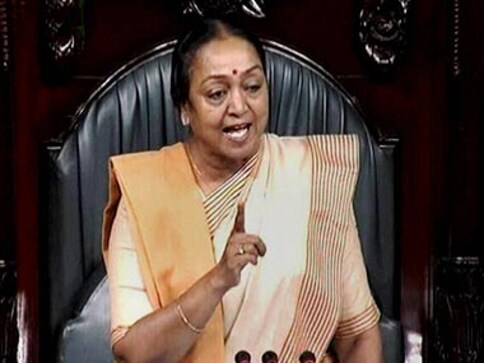 She may have maintained a polite smile on her face at all times even in the face of slogans being chanted in Parliament, but Speaker Meira Kumar reached the end of her tether today when she saw an MP walk out of the Lok Sabha.
"I saw one member walking out of the House while Vande Mataram was being played...I take serious note of this and need to know why they did it," Kumar said.
"This should not ever be repeated again," the Speaker said.
It's still not known who the offending Member of Parliament was and what action can be taken against the individual.
The second half of the Budget Session of Parliament has been a washout with the BJP not allowing any business to be transacted apart from the passing of the Finance Bill.
The two houses are being adjourned sine die today, two days ahead of schedule after the Opposition MPs continued to shout slogans seeking the resignation of the Law Minister, Railways Minister and Prime Minister.
World
NATO foreign ministers will gather for two days at the Palace of the Parliament in the Romanian capital Bucharest
India
Bypoll Results 2022 LIVE: The polling was held on December 5 in six assembly seats in Bihar, Chhattisgarh, Odisha, Rajasthan and Uttar Pradesh and in the Mainpuri Lok Sabha seat
World
A group of Australian lawmakers has landed in Taiwan, Taipei's foreign ministry confirmed Tuesday, defying warnings from Beijing over the visit at a time of rising tensions over the self-ruled island.