PNB scam pushed controversy surrounding purchase of Rafale jets to back-burner: Uddhav Thackeray
Shiv Sena chief Uddhav Thackeray said the Rs 11,400 crore scam at the PNB had pushed the controversy surrounding the purchase of Rafale fighter jets.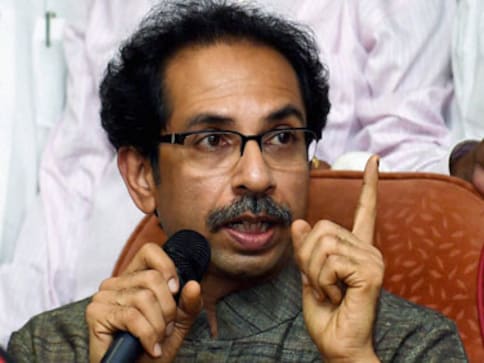 Mumbai: Shiv Sena chief Uddhav Thackeray, taking a swipe at Prime Minister Narendra Modi, on Thursday said the Rs 11,400 crore scam at the PNB had pushed the controversy surrounding the purchase of Rafale fighter jets to the back-burner.
"Bigwigs indulge in corruption and leave the country. However, poor farmers, who have taken small loans but are unable to repay them, are forced to end their lives. Until this contrast ends, fixing nets in Mantralaya (to prevent suicides) will not solve the issue. How were loans worth thousands of crores given?" he questioned.
He asked how it was possible for some people to siphon off thousands of crores of rupees in the past two-three years when, during demonetisation, ordinary people were asked several questions when they went to their banks to withdraw cash.
"Scams are coming out in the open one after the other. Due to this issue (the Punjab National Bank scam), the Rafale scam has been put on the back-burner," Thackeray said.
He was speaking to reporters here after launching a book by Sena MLC Neelam Gorhe, who completed 20 years in the party.
The Sena chief said there was an atmosphere of suspicion towards banks in the country today as people had deposited their life's savings thinking that banks were safe.
However, when a bank is bust by someone intentionally, the government takes responsibility of just Rs 1 lakh, he said.
"I have asked Sena MPs to meet Prime Minister Narendra Modi or the finance minister and submit a memorandum, asking that the government take complete responsibility for people's money. If the government can wring our necks and collect taxes, why can't it safeguard our money?" Thackeray questioned.
On a query on his absence from the "Magnetic Maharashtra" business summit, Thackeray said that no actual work was done despite several MoUs being signed and 'bhoomipujan' being conducted.
"I will now go only for the actual inauguration of projects. Many a times, policies of the Centre and the state change and projects don't take off. It remains to be seen how many projects actually fructify this time. Care should be taken to ensure that the money, received by way of investments, is not taken away like how (Nirav) Modi did," he said.
India
In its statement, the Prime Minister's Office said e-RUPI is a cashless and contactless instrument for digital payment
India
The ''Mann Ki Baat'' programme is broadcast at 11 am on the last Sunday of each month through various channels of the All India Radio and Doordarshan
India
Modi noted that on the coming 15 August, India will enter its 75th year of Independence and highlighted that Amrit Mahotsav is being celebrated throughout the country to mark that year