PNB scam: Prime Minister Narendra Modi is the most expensive chaukidar India has, says Congress
Congress on Saturday launched a fresh attacked on the Narendra Modi government over the Rs 11,400 crore Punjab National Bank (PNB) scam
The Indian National Congress on Saturday launched a fresh attack on the Narendra Modi government over the Rs 11,400 crore Punjab National Bank (PNB) scam.
"The prime minister is the most expensive chaukidar we have. Why is all this happening under his nose?" Congress leader Kapil Sibal said in a press conference in New Delhi.
"Why did you let Nirav Modi escape if you are the chaukidar?" said Sibal, adding, "The nation lost Rs 21,000 crore."
Sibal then said that the Modi government only probed those who were opposing it.
"You (the government) are just connected to the people who support Vibrant Gujarat," he said.
He then referred to the outrage that was sparked due to the 2G scam. "That was 2G. From now on, we are going to call this NiMoji," he said.
The Congress leader then said that his party had made some demands from the government with respect to this scam.
"The government needs to assure us that the SWIFT communication system of all banks would be connected to the core banking system in 30 days... RBI must conduct a forensic audit of all SWIFT communications to detect any other scams," he said.
"Accountability of the finance ministry, RBI and the management of defaulting banks must be fixed in the next 60 days," the Congress leader said, adding, "Until the prime minister gives this assurance, the people will feel that the government is supporting wrongdoers."
Sibal's remarks come a day after Modi warned of stringent action against those involved in financial irregularities and said loot of public money will not be tolerated.
"I want to make it clear that this government has been taking strict action against financial irregularities and will continue to take strict action," Modi had said at Global Business Summit organised by The Economic Times.
"System will not tolerate loot of public money," the prime minister had said.
"I want to make an appeal to those who have been entrusted with the job of framing rules and policies and maintaining ethics to do their job faithfully and diligently," he had said, adding this should especially be followed by those who have been given the responsibility of supervision and monitoring.
Nirav Modi, whose diamond creations have draped Hollywood stars such as Kate Winslet and Dakota Johnson, and firms linked to him are alleged to have acquired fraudulent letters of undertaking (LoUs) from one PNB branch in Mumbai between 2011 and 2017 to obtain loans from Indian banks overseas.
Investigative agencies have raided Modi's properties and arrested bank employees and persons linked to his firms.
With inputs from PTI
World
The twice-impeached Republican, whose party lost the White House and both chambers of Congress during his term, makes his case for another four years with appearances in New Hampshire and South Carolina
World
Former British foreign secretary Jack Straw recently claimed that the UK government instituted an inquiry and a team visited Gujarat to investigate the 2002 riots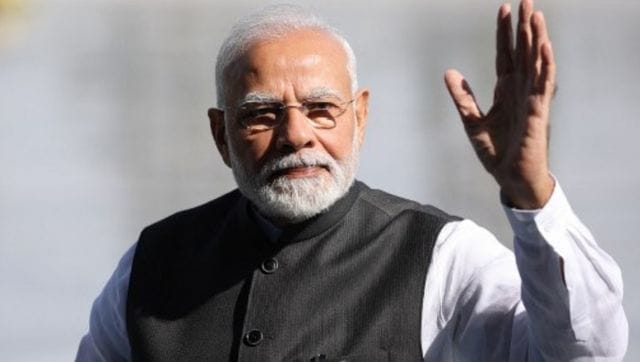 World
Call for an independent probe into the BBC over Modi documentary' on Change.Org, which strongly condemns the BBC for failing to meet the highest standards of editorial impartiality, has attracted over 2,500 signatures since it went online on Sunday night.