PNB fraud: Mamata Banerjee says scam was fulled during demonetisation, demands unearthing of 'full truth'
Mamata Banerjee said that $1.8 billion Punjab National Bank fraud was fuelled during demonetisation and demanded unearthing of the 'full truth' behind scam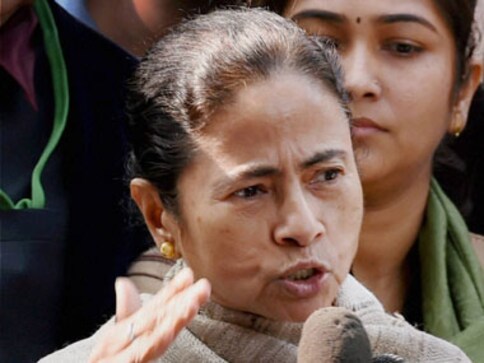 Kolkata: West Bengal chief minister Mamata Banerjee on Sunday said that the $1.8 billion Punjab National Bank fraud was fuelled during demonetisation and demanded the unearthing of the "full truth" behind the scam.
She tweeted:
This is just the tip of the iceberg. This big banking fraud was fuelled at the time of #DeMonetisation. Big money laundering happened during DeMo. Key bank officials were changed. Who are these people put in? There are more banks involved. The full truth must come out

— Mamata Banerjee (@MamataOfficial) February 18, 2018
Banerjee had earlier demanded a thorough investigation into the Punjab National Bank fraud and said she would not let the central government off the hook until the people's money is secured.
Accusing the Centre of trying to take away the people's money deposited in the banks with its Financial Resolution and Deposit Insurance (FRDI) Bill, the chief minister said she had written "strong" letters to the finance ministry to demand withdrawal of the bill.
India
The delegation comprised MPs Sudip Bandyopadhyay, Derek O' Brien, Saugata Roy and Sukhendu Sekhar Roy, and discussions were held on better air connectivity to West Bengal
India
Sukanta Majumdar filed a case against the national general secretary of the Trinamool Congress (TMC) at the Bankshal court on Thursday. The issue pertains to the controversial comments by Abhishek Banerjee following the 'Nabanna Chalo' campaign by the BJP
India
In recent days, West Bengal CM Mamata Banerjee and her nephew, senior Trinamool Congress (TMC) leader Abhishek, have been surprisingly reticent in directly speaking out against Prime Minister Narendra Modi - their favourite punching bag in normal times