Prime Minister Narendra Modi's admonishment to his political flock to zip it and not make irresponsible statements is salutary but insipid in that it is linked to these untoward statements becoming 'masala for the media'.
Would it not have been more valid to censure these 'commentators' for being irresponsible period, regardless of whether or not it is grist for the media mill? The way it is projected, it would suggest its fine to drop bricks and suffer from foot-in-mouth disease so far as the media is not picking it up.
Therefore, Union minister and BJP leader Santosh Gangwar's comment that a brouhaha shouldn't be created over the Kathua, Unnao rapes should be accepted as a slice of sensitive and incandescent insightfulness.
Whether the media picks it up or not and runs with it is irrelevant. The fact is, in recent times, it is the most thoughtless, tactless and insulting observation made by a politician. Is there some sort of magical figure at which the nation wakes up, says no more raping little kids and that we have crossed the acceptable number?
That it comes in the same time frame that the president promulgated a bill making the death penalty an option for those accused of raping children below the age of 12 years only underscores the total absence of understanding. Don't these senior echelons know what is going on in their own house?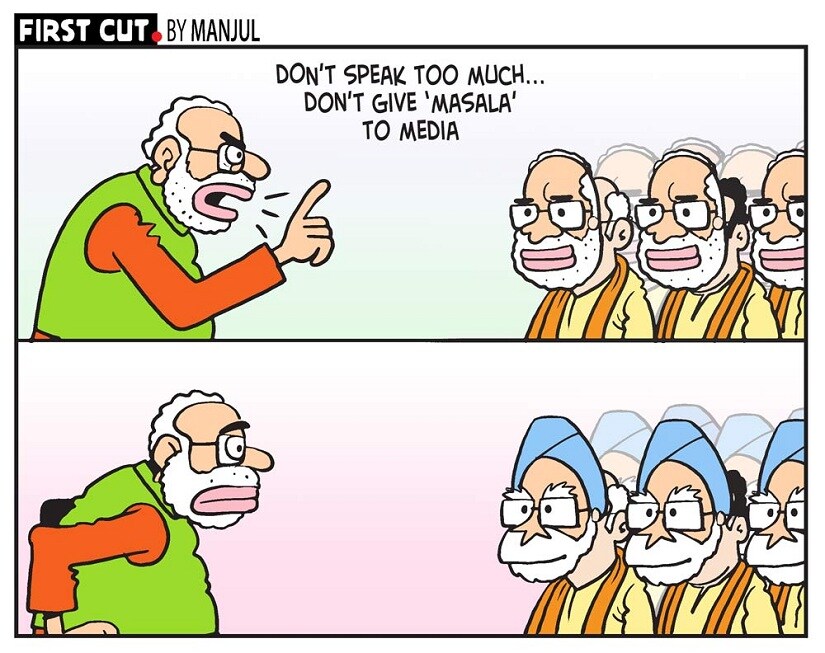 For sheer bad timing it is hard to beat. If Gangwar thinks this is trivial, one wonders what has to happen to rile him up. Rather than issue a genteel caution to his front liner, Modi should have told him off in no uncertain terms and publicly distanced the BJP from this display of genius. Ministers have been dropped for less odorous comments. And he is an acknowledged BJP front liner.
By the same token, since Modi is the shepherd of the whole political firmament, he is well within his bounds to order an inquiry against Abhishek Mishra, a man who claims to be associated with the VHP, who announced with horrendously misplaced pride that he refused an Ola cab ride because the driver was Muslim and he did not want to give his money to a "jihadi".
Sure, Mishra was raked over the coals on social media platforms and Ola took umbrage, but he hasn't been dumped or taken to task by his political cadres, who through the prism of the RSS are at least kissing cousins of the BJP. To think that such a 'verbal atrocity' can be bandied about like a badge of honour with no real action to push back against it is more than just worrying. Especially when this man's 15,000 Twitter followers include Defence Minister Nirmala Sitharaman, Petroleum Minister Dharmendra Pradhan and Minister of Culture Mahesh Sharma.
What one would like to know is whether these stalwarts have unfollowed the man and displayed their disapproval for this gross statement and act? And if they haven't, then why not? Do they privately endorse his thought process? And if they have why do, why have they not made their stance public?
Maybe Santosh Gangwar will then say there is no need to create such a brouhaha over such an insignificant issue, that these things happen, and it is not as if every Muslim cab driver is being marooned.
Your guide to the latest election news, analysis, commentary, live updates and schedule for Lok Sabha Elections 2019 on firstpost.com/elections. Follow us on Twitter and Instagram or like our Facebook page for updates from all 543 constituencies for the upcoming general elections.
Updated Date: Apr 24, 2018 12:07:02 IST