PM Narendra Modi exclusive interview: I am devoted to development of Dalits
Modi has also been questioned over his silence on the issue of attacks on Dalits by Hindutva groups.
In a comprehensive and exclusive 75-minute interview with CNN-News18, Prime Minister Narendra Modi spoke to Rahul Joshi, group editor of Network 18, on a number of issues including politics, economy, Kashmir unrest and repeated attacks on the Dalit community. The interview was conducted on Thursday and will air on Friday night at 9 pm exclusively on CNN-News18.
Here's an excerpt, in which Modi talked in detail about social imbalances.
#PMSpeaksToNetwork18 on a wide range of issues, from Kashmir to Dalits and UP Polls. Catch the conversation at 9 PM. pic.twitter.com/QN1UeFJyjU

— News18 (@CNNnews18) September 2, 2016
"As far as some incidents are concerned they need to be conedemned. There is no place for those in a civilised society — law and order is a state subject. Some are selectively picking issues and blaming Modi. I don't know what purpose this serves, but it hurts the interest of the country," he said.
"This is a social problem, which is deeply rooted. Politics over social imbalances is a disservice to society. To all those who have faced injustice for generations, today the BJP has a sizeable presence of tribal MPs and MLAs. Ever since I celebrated the 125th anniversary of BR Ambedkar and after the UN celebrated his anniversary and 102 countries observed the anniversary and the Parliament discussed his life and work for two days, many people had a problem with the thought that Modi is a devotee of Ambedkar. Self-appointed guardians are trying to create tension, they didn't like That Modi is with Dalits and devotes himself to tribals. I'm devoted to the development of all Dalits, the oppressed, under-privileged and the deprived. Those who use this as an ovbstru to their politics, those who have fed this country with the poison of caste divide have destroyed the country. We must go forward with a purpose. Are these incidents fitting of a civilised society?"
#PMSpeaksToNetwork18 Incidents of communal violence, atrocities against Dalits and tribals have decreased, compared to the previous govt.

— News18 (@CNNnews18) September 2, 2016
Modi added, "I want to tell politicians, including those in my own party: All those in public life, politicians, social workers, we need to unite for benefit of country and society; we must be extra vigilant for the sake of bonhomie. Whenever we are wounded, even the slightest touch of paper causes pain. Hundred years of injustice have kept wounds open. It doesn't matter if incident big or small, it shouldn't happen."
Joshi then asked how Modi will assure that his agenda is development alone? Modi said that the country has "faith that our agenda is development. But all those people who didn't want a government like this to come to power, those who didn't want the previous regime to go, they are the ones who create trouble. Development will remain our agenda. It's not a political issue; it's my conviction. If we want to free the country of poverty, we must help the development of the poor."
Cow vigilantism has taken the country by storm: from the Una incident, where four Dalit youths were brutally thrashed for skinning a cow, to the case of Mohammad Aklaq, who was lynched to death by a mob of Hindus for consumption of beef, and many others.
These attacks gave rise to a mega Dalit unrest across the country: Members of the community staged protests in Gujarat, which later snowballed across Saurashtra in July. Roads were blocked from different parts of Saurashtra region across Junagadh, Jamnagar, Rajkot and Amreli districts. The protests also spread to Ahmedabad, where some Dalits were detained, according to the police. A bus was reportedly torched in Dhoraji town of Rajkot district.
Gujarat Chief Minister Anandiben Patel met family members of the victims at Mota Samaliyala village in Una.
Even the Rajya Sabha on 20 July wasn't spared from the uproar over the issue of rising Dalit atrocities in Gujarat. The Congress and BSP demanded answers from the government regarding the violent protests in the state. The issue was raised as soon as the house met, and opposition members from different parties, including the BSP, Trinamool Congress, and Congress said they have submitted notices for a debate. The agitated opposition members trooped near the PJ Kurien's podium, shouting slogans against the government.
The Maharashtra government also plans to issue official IDs to 'gau rakshaks' and as many as 2,388 applicants are apparently coveting the position (which does not pay) to serve as "eyes to monitor the beef ban".
Narendra Modi on 7 August came down heavily on these "gau rakshaks", who mainly attacked Dalits, telling them, "if you have to attack, attack me" but stop attacking "my Dalit bretheren". Modi lashed out at these cow protectors and denounced them for aiming to create "tension and conflict" in the society and asking the states to take stringent action against them.
Modi has also been questioned over his silence on the issue of attacks on Dalits by Hindutva groups. He responded saying, "I would like to tell these people that if you have any problem, if you have attack, attack me. Stop attacking my Dalit brethren. If you have to shoot, shoot me, but not my Dalit brothers. This game should stop."
Modi also asked what right the perpetrators had to exploit Dalits and said the unity in society should be our priority. "I know this problem is social. It is a result of sins which have crept into the society... But we need to take extra care and save society from such danger (of social strife)," he said. Modi said the society should not be allowed to be divided on the basis of caste, religion and social status.
Find latest and upcoming tech gadgets online on Tech2 Gadgets. Get technology news, gadgets reviews & ratings. Popular gadgets including laptop, tablet and mobile specifications, features, prices, comparison.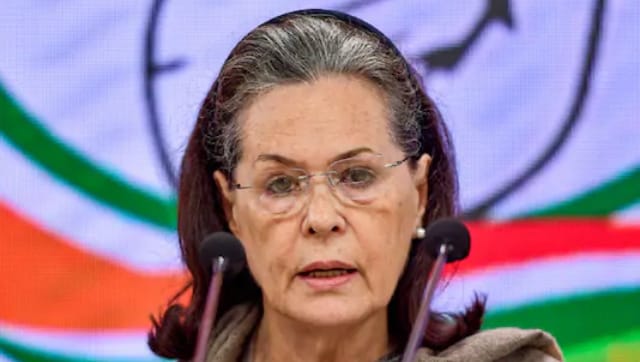 India
The Congress president said more than 50 protesting farmers have lost their lives thus far due to the government's 'apathy and neglect'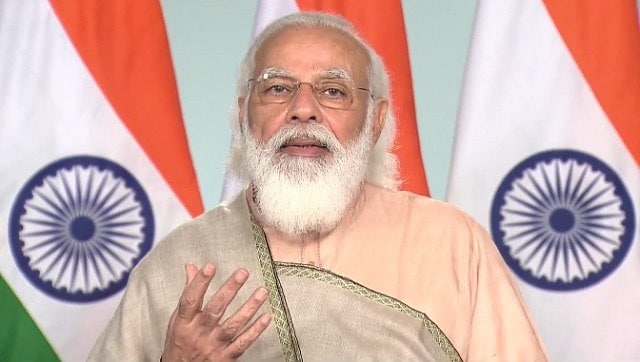 India
The government has an 'integrated approach to energy planning and our energy agenda is all-inclusive', said the prime minister on Tuesday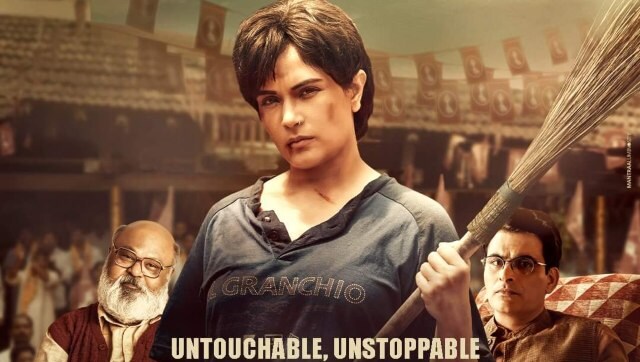 Entertainment
Social media users tweeted at Richa Chadha for the stereotypical image in the first look poster of Madam Chief Minister and to take into account the criticism directed towards the film from the Dalit community.