PM Modi exclusive interview: Didn't publish white paper on economy due to larger national cause
Modi insisted that during his 14-year tenure as the chief minister of Gujarat he has never targeted any dynasties and opened any files for political reasons.
In an exclusive 75-minute interview with CNN-News18, Prime Minister Narendra Modi spoke to Rahul Joshi, group editor of Network 18, on a number of issues including the upcoming UP elections, black money, repeated attacks on the Dalit community and on the economy. The interview was conducted on Thursday and will air on Friday night at 9 pm exclusively on CNN-News18.
Here's an excerpt, in which Modi talked in detail about electronic manufacturing, having "no short cuts for growth" and the economy.
When asked about the economic growth in the country and slow private investments, Modi said that after he took charge as the Prime Minister, he should have presented a white paper on India's economic situation in 2014, before the first budget of his government was presented. But he decided against it and said though the move would have helped them in making political gains, the report would have hit the market badly and the world's view of India would have been affected.
Modi said that the details of India's economy was not made public. Though there was political damage and his government was criticised, he had to keep in mind the national policy. He said he had held a session with bankers and told them there will be no call from the government.
Saying "short cut will cut you short," Modi said that his government did not take any short cuts and in two and a half years, there has been growth in railways, electronic manufacturing and expansion of roads.
Modi also spoke about how many people had a problem with the thought that "Modi is a devotee of Ambedkar". He added that "self-appointed guardians are trying to create tension, they didn't like that Modi is with Dalits and devotes himself to tribals. I'm devoted to the development of all Dalits, the oppressed, under-privileged and the deprived."
Modi insisted that during his 14-year tenure as the chief minister of Gujarat he has never targeted any dynasties and opened any files for political reasons. Talking about black money, he said that let the law take its course. He also said that development is not a political agenda but it is for the benefit of the entire country. Talking about the 2017 Uttar Pradesh Assembly election, Modi said that the people of UP should vote BJP's development plan and not fall for votebank politics.
Dinesh Unnikrishnan, in an earlier piece for Firstpost, wrote about how Modi's reviews of the ministries was an exercise in gauging the performance of various ministries. His hint of a performance review every three months only reminds one of a corporate CEO.
In his earlier role as the Gujarat chief minister and now as the country's prime minister, Modi has been known to be a task-master, an administrator who is eager to see results. This vigilance is in order today when India's real economy is still refusing to shed its tag of a struggling engine, with tepid manufacturing activity, mounting stalled projects, inadequate private investments and a huge chunk of bad loans, which are collectively slowing the economy's true potential.
This comes as a big challenge for Modi who has promised to create 250 million jobs over the next decade. Under Modi, India has opened up further to foreign investment, hoping to generate more manufacturing jobs. A loan scheme for small businesses has been set up and there are plans for a $1.5 billion fund for startups. Modi has also launched a program to train over 4 million people in different skills in six years.
Economic growth, which had slipped below the 6 percent mark during the last few years of the UPA government, showed signs of improvement under the Narendra Modi-led NDA government.
While India was hit by a patchy monsoon in 2014, India's economy still grew at 7.3 percent in the fiscal year ending March 2015, thanks to steady rise in factory output and government spending.
Even as the country faced drought situation for the second straight year in 2015, economic growth remained upbeat, growing at a five-year high of 7.6 percent on the back of robust manufacturing growth and expansion in agriculture output.
Although, inflation remained a major concern, the consumer prices inflation did slip below the 4%-mark on moderating food prices and imports.
However, the index offlate has been steadily ascending and breached the 6 percent mark although the government has set a target to bring it down to 5 percent by March 2017.
Under Modi government, the railways expanded the rail network in the country and has commissioned 3500 km track in the last two years.
With inputs from agencies
India
The former prime minister lauded the achievements in the past three decades, but expressed pain at the loss of lives and livelihoods due to the COVID-19 pandemic
India
Prime Minister Narendra Modi on Sunday urged people to nominate their choice of persons, who are doing exceptional work at the grassroots, for Padma awards.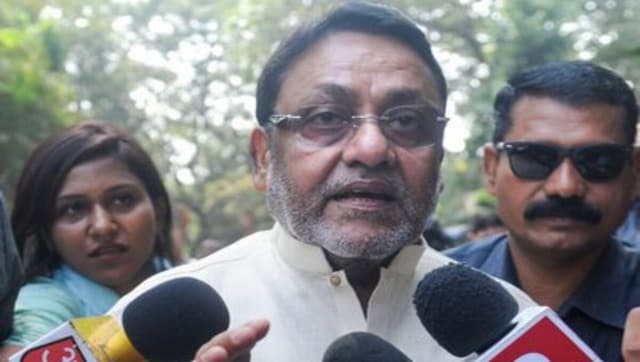 India
Notably, the NCP had offered outside support to the BJP in Maharashtra after the 2014 polls. However, the BJP had come to power with the support of the Shiv Sena