PM Modi's penchant for playing fast-and-loose with facts is catching up with him
Modi is well aware of the power of demagoguery and has used it to his advantage. But the law of diminishing returns sets in on overconsumption.
There is something fundamentally wrong with Prime Minister Narendra Modi's acquaintance with facts and their sanctity. His comparison of Kerala with Somalia on infant mortality rate (IMR) was not an exception. A close look at his utterances while dealing with facts reveals a distinct pattern.
It all started just as he pitched himself as the PM. As Gujarat CM, he gave an interview to a foreign journalist and explained away the data of malnutrition among girls in Gujarat as a fallout of "fashion consciousness".  The argument was outright facetious and Modi earned opprobrium for it.
It cannot be anybody's case to find fault with Modi's understanding of his own state. On the other hand, there are a few leaders in India who are as well conversant with social realities as Modi. Yet his gaffe was unpalatable to those who repose abiding faith in the dictum that postulates – "facts are sacrosanct".
Gujarat's own economic and human development indices, reflected through successive UNDP reports, are indicators of poor conditions of those socially and economically marginalized. There are external factors too — like predominance of vegetarianism — that contribute to the alarming data on malnutrition. But to ascribe it as "fashion consciousness" is rather academically too audacious.
At the peak of his prime ministerial campaign, he encountered his opponent's jibes when he casually talked about black money or corruption in India. Though Modi — who was riding on the crest of a political support wave — was unaffected by his hyperbole on the statistics of black money before the 2014 Lok Sabha elections, his assertions continue to be held against him till now. "Where is the recovered black money that promised Rs 15 lakh to all Indians?" is a question that haunts him till date.
Similarly, he was ridiculed by his bête noire and Bihar Chief Minister Nitish Kumar for dabbling in history in a casual manner during Modi's famous Patna rally which was marred by serial bomb explosions.
Modi disingenuously placed Alexandar and Taxila in Bihar's context while Nitish Kumar challenged him on the accuracy of his understanding of history. It would be wrong to expect the Prime Minister to speak like a historian. Yet, Nitish Kumar's attempt to project Modi as a leader cavalier with facts was a political move that stood him in good stead during the Bihar elections.
In the run-up to the Bihar election, when Modi had been drawing in huge crowds, his utterances were often found to be not grounded in reality. For instance, he seemed to be wrongly briefed about the status of "bijli, sadak, and pani (electricity, road and water)" in the state.
Meeting after meeting, he pointed out that Bihar was deprived of these basic facilities without realizing the fact that people of the state were highly impressed by Nitish Kumar on his performance on these fronts. In many rallies, one could easily hear dissenting notes in the audience when Modi raised the issue of poor power supply.
Apparently, like all powerful politicians, Modi is well aware of the power of demagoguery. He has successfully used it to his advantage all these years. But in economics, the law of diminishing returns sets in when one gets into overconsumption. In a diverse democracy like India, each of the Prime Minister's utterances goes though microscopic examination. And this is healthy trend.
There is little denying the fact that the Prime Minister doubles up as chief statesman of the country and the most powerful election campaigner for his party. At times, he gets into rhetoric due to electoral compulsion and the responsibility he shoulders as the most popular leader of his party.
But the impression that his utterances are devoid of sanctity of facts would ultimately take the sheen off his popularity. Of course, the Prime Minister is not supposed to be omniscient but those assisting him must be held accountable to preserve the sanctity of facts. An imagery of Modi being cavalier with facts would do irreparable damage to the office of the Prime Minister.
Politics
Prasada's induction will further wear away whatever's left of the Congress and the Gandhis in Uttar Pradesh, even if it does not yield dividends for the BJP
India
The Centre will take over from states, which were supposed to be carrying out about 25 percent of the country's vaccination work, and continue with its ongoing inoculation efforts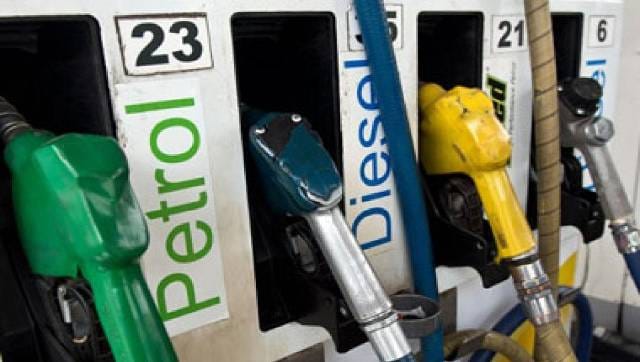 India
Ethanol is a biofuel, that is, a fuel produced by processing organic matter. The auto fuels we commonly use are mainly derived from the slow geological process of fossilisation, which is why they are also known as fossil fuels