PM Modi's no to dynasty: No kids of BJP leaders in cabinet
Modi did not allow BJP leaders to be incorporated into the council of ministers on the basis of kin.
New Delhi: Former Finance Minister Yashwant Sinha's son Jayant and Chhattisgarh Chief Minister Raman Singh's son Abhishek are among over half a dozen children of BJP leaders who could not find place in the Narendra Modi-led council of ministers sworn in on Monday.
Jayant won the Lok Sabha elections from Jharkhand's Hazaribagh constituency while Abhishek emerged victorious in Rajnandgaon seat.
Rajasthan Chief Minister Vasundhara Raje's son Dushyant, who won from Jhalawar-Baran seat of the state, also could not get any ministerial berth. BJP won all 25 parliamentary constituencies in the state.
Maneka Gandhi's son Varun, who won from Uttar Pradesh's Sultanpur seat, was also kept out of Modi's cabinet. However, Maneka was sworn-in as cabinet minister.
Former Uttar Pradesh Chief Minister Kalyan Singh's son Rajbir Singh and former Delhi Chief Minister Sahib Singh Verma's son Parvesh Verma were also not given any place in the cabinet.
There is also no place for Anurag Thakur, young BJP leader and son of former Himachal Pradesh Chief Minister Prem Kumar Dhumal, in the ministry.
Modi is a strong critic of Congress' dynasty politics.
PTI
Find latest and upcoming tech gadgets online on Tech2 Gadgets. Get technology news, gadgets reviews & ratings. Popular gadgets including laptop, tablet and mobile specifications, features, prices, comparison.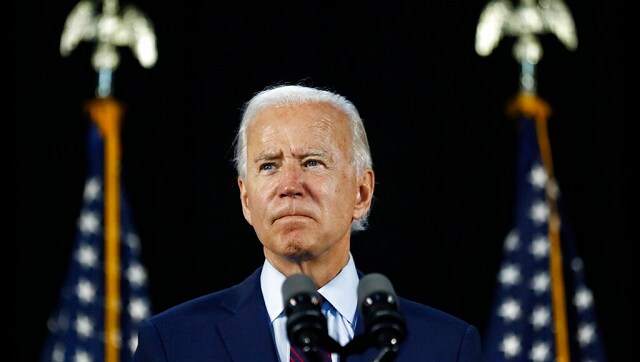 World
There is scant evidence for the defection of Democratic voters towards Trump, contrary to popular narratives that have surfaced in the media ahead of the 3 November presidential polls
World
The New Zealand prime minister on Saturday won a second term in office in an election landslide of historic proportions
India
Kalam was also known as the 'Missile Man of India' for his work on Pokhran-II nuclear tests in 1998 when a series of five nuclear bomb test explosions were conducted by India