Narendra Modi's Hamlet moment: To talk or not to talk to Pakistan?
From a belligerently hawkish refusal to talk to Pakistan until it had brought the perpetrators of Mumbai attacks to justice (anyone favouring a different line was called anti-national) to embracing it while nothing has changed on the ground.
A new London production of Hamlet has caused a furore because of a mis-timing of Shakespeare's famous soliloquy: "To be, or not to be…"  Departing from the original play, where Hamlet ponders his existential dilemma in Act Three, this production has it in the opening scene itself catching the audience by surprise. And, the reaction shows that people don't like arbitrary changes without a convincing explanation.
This brings us to Narendra Modi's abrupt change of tack on Pakistan. From a belligerently hawkish refusal to talk  to Pakistan until it had brought the perpetrators of Mumbai attacks to justice (anyone favouring a different line was called anti-national) to embracing it while nothing has changed on the ground. He has decided to go ahead with the National Security Advisor-level talks despite the Gurdaspur terror incident involving three Pakistani men; and the arrest of another Pakistani national--dubbed "Kasab-II"  by media—after an attack on a BSF convoy in Udhampur.
Naturally, the move has got  people slightly confused and critics are up in arms, and not just the Congress. The talks, it must be clarified, were decided upon before Gurdaspur but the decision to press ahead with them puts on its head Modi and his party's loudly articulated "red line" that talks and terror can't go hand-in-hand. And this barely months after  calling off planned Foreign Secretary level talks in a huff taking exception to a meeting between the Pakistani High Commissioner and Kashmiri separatists. To rub in New Delhi's displeasure Gen (retd)  V K Singh, the then Minister of State for External Affairs, ostentatiously refused to eat at  Pakistan Day celebrations (no Pakistani 'namak' until it learned to be civil and stopped its anti-India activities),  and rushed for the exit at the first opportunity with  TV cameras following him  all the way to his car.
All this was advertised as a show of  India's new no-nonsense muscular approach  intended to send a strong signal to Pakistan to start behaving itself. No wonder, the unexplained change (the government has not even lodged a protest with Pakistan over the Gurdaspur attack, according to media reports) has got Modi's own supporters wondering what is going on.
Kanwal Sibal, former foreign secretary and an admirer of Modi's foreign policy, sounded perplexed on NDTV; as did former army chief V P Malik; and Swapan Dasgupta. Sibal questioned the central premise of the government rationale — namely, that the talks would cover only India's concerns on terrorism giving it an opportunity to give a piece of its mind to Pakistanis. India would be doing all the talking while Pakistan would listen, according to BJP.
"There's no mention of 'K' issue in the Ufa agreement",  BJP spokesman Siddharth Nath Singh said referring to the joint statement issued after the Modi-Nawaz Sharif meeting in the Russian city of Ufa.
True, but if he were listening Singh would have noticed that Pakistanis were quick to spot the omission and have since been shouting from rooftops that Kashmir is very much up for discussion.
Here's what the good old Sartaj Aziz, Pakistan government's hardliner adviser on national security and foreign affairs who will be Ajit Doval's main interlocutor, said, "No dialogue will take place with India unless Kashmir issue is included in the agenda."
Not only that. He made clear that Pakistan would "continue to extend political, moral, and diplomatic support to our Kashmiri brethren". And that Pakistan would also raise its "deep" concerns over
"Indian interference in Pakistan, including continuing support for insurgency in Balochistan".
Aziz is not the only one. His tough talk has been echoed by other Pakistani worthies without any attempt by India to challenge them. Hasn't anyone at PMO or the Foreign Office been tracking the rhetoric from the other side? If the answer is, yes, then what's the basis for insisting that the talks would be restricted to only Indian concerns? And what does it propose to do if Pakistan does what Aziz is saying?
Will the Indian side walk out when Aziz raises the Kashmir issue? As Sibal asked, "Are we going to ask him to leave the room?"
The Congress has, of course, gleefully waded into the row accusing the BJP of doublespeak; and, to be fair, its position is wholly understandable. No doubt, the party is being shamelessly opportunistic and revelling in the government's discomfiture. But, why not?
For years it has been portrayed by the BJP as the appeaser-in-chief-of Pakistan and accused of acting against national interests by talking to it. Now,  it is the Congress turn to get its own back on the BJP. It is its big schadenfreude moment.
But what about the BJP? Or, more specifically the Modi government, because many even within the BJP are not comfortable with its free-wheeling blow-hot-blow-cold approach. What is the Modi sarkar up to? Indeed, does it even know what it is doing veering from one extreme to another?
For all its sins, the Congress knew and was consistent. Its policy --flawed or otherwise--was to deal with Pakistan by engaging with it. Sometimes it worked; sometimes it didn't. But that's what diplomacy is about. You take chances. You win some, you lose some.
The problem with this government is that it doesn't have a coherent or clearly thought out Pakistan policy and is making things up on the hoof depending on its political convenience. All fire and brimstone when needing to arouse nationalist sentiments to win votes; and go all friendly when wanting to be seen as statesmanlike.
But apart from the fact that people have now come to see through its tactics, such flip-flop doesn't advance India's cause-- and actually damages its credibility. This is the warning Modi would get if he were to consult with his seasoned diplomats but sadly, under him, the foreign office has been completely sidelined and the whole show is being driven by the PM and Doval's team.
By all means go ahead with the talks—but not as a one-off stunt. It must form part of a long-term strategy, not driven by short-term party political interests.  But a lack of vision and clarity is typical of this government across the policy spectrum as pointed out by Pratap Bhanu Mehta in a withering piece in Indian Express (7 August).
"Instead of clarity there is confusion", he wrote.
And nowhere is it more evident than in its Pakistan policy. So, here's thumbs-up to the talks but hoping that this new script is here to stay.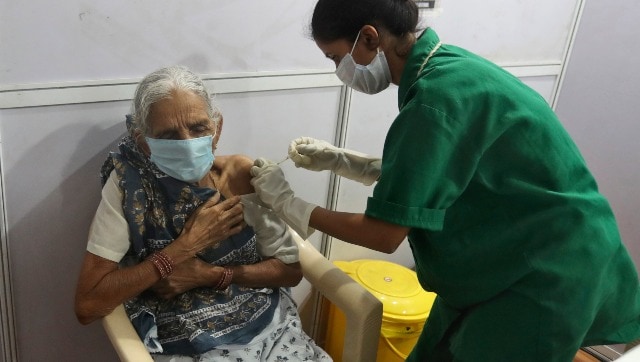 India
Well-planned vaccination drives, opening of vials only after the arrival of 10 beneficiaries, adequate training to healthcare workers to minimise wastage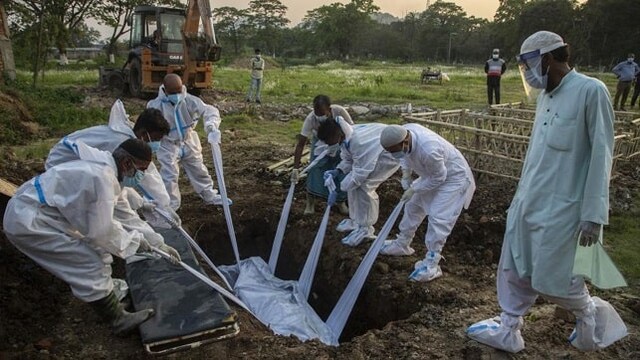 India
Had the nationalist leadership taken the savage epidemic of 1918-1919 seriously, India might have been one with a political culture that put lives first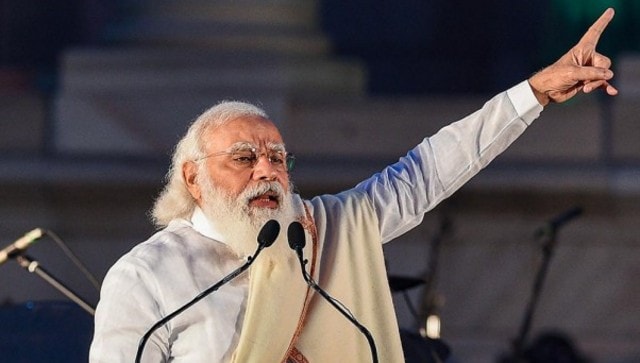 India
Modi reviewed the progress of vaccination and the roadmap for scaling up production of vaccines in the next few months, the Prime MInister's Office said