PM Modi uses reservation issues for his benefit: BSP leader Mayawati
BSP chief Mayawati on Thursday attacked SP and BJP, for failing on all fronts, and promised a society free of fear and corruption if she is voted to power.
Lucknow: Virtually sounding the bugle for the 2017 Assembly elections in Uttar Pradesh, Bahujan Samaj Party supremo Mayawati on Thursday attacked SP and BJP, claiming they have "failed on all fronts", and promised a society free of fear and corruption if she is voted to power.
"Dump SP, BJP in the Assembly elections. Not just that, you ensure that their candidates forfeit their security deposits," she said at a public meeting on the occasion of 125th birth anniversary of BR Ambedkar. Mayawati also added that PM Modi says that he is an OBC, but "did nothing for the people of this section. He even could not do anything for his tea seller people," reported The Indian Express. Prime Minister Modi, according to BSP leader only used the issue of reservation for his benefit — "political compulsion" and that it was a "mere eyewash and mischievous move," according to The Economic Times article.
The BSP supremo also ridiculed Congress leader Rahul Gandhi for "not taking cognisance" of suicides by Dalit students when his party was in power. "Now the 'yuvaraj' (prince) is indulging in theatrics," she said referring to Rohith Vemula's suicide in Hyderabad.
Coming down heavily on the Samajwadi Party government in the state for "failing on all fronts", the BSP chief asked people to ensure thumping majority for her party in UP polls to usher in fear and corruption-free society. She also asked people to be wary of Congress, BJP and SP, saying they indulged in just issuing hollow statements.
Mayawati slammed the Narendra Modi government for failing to get back black money from abroad as promised during Lok Sabha elections. "I have noticed that BJP's base is shrinking across the country," she said.
On Modi's foreign visits, Mayawati said he was embarking on these tours to "pat his back" and was misusing people's money.
She alleged that BJP was trying to implement "RSS agenda" in higher education institutions and playing "dirty tricks" for this. Mayawati poked fun at the Modi government for its decision to run a bullet train between Mumbai and Ahmedabad with the help of Japan, saying it was of no use to the poor. "Had this money been spent elsewhere, schemes like MNREGS and others could have been started and poor would have been helped," she said.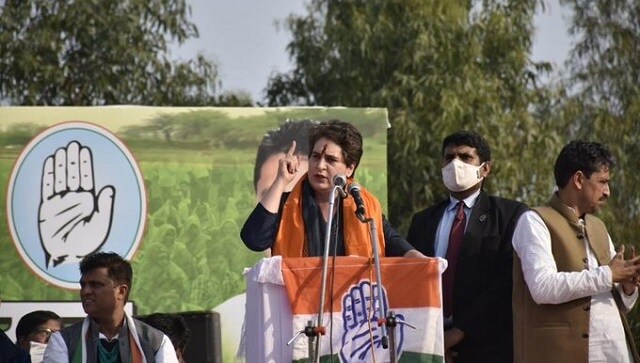 Politics
Her attack on Adityanath came as on this day, last year, the horrific Hathras incident took place in which a young Dalit woman was raped by four men.
Politics
The FIR against the AIMIM chief was registered Thursday night at Barabanki city police station after his party's rally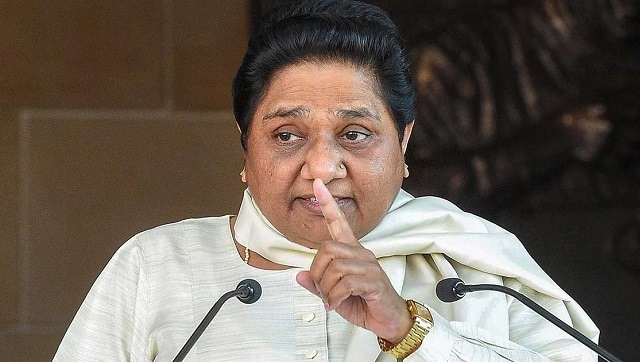 India
Fifty-five people have died as Uttar Pradesh's Firozabad district has been battling an outbreak of dengue and deadly viral fever for the past two weeks