PM Modi@2years: 'Pradhan Sevak' gives war cry for UP 2017, makes pro-poor pitch
Barely days after the dust settled after the assembly elections, Prime Minister Modi on Thursday raised the political pitch as he addressed a huge rally in Saharanpur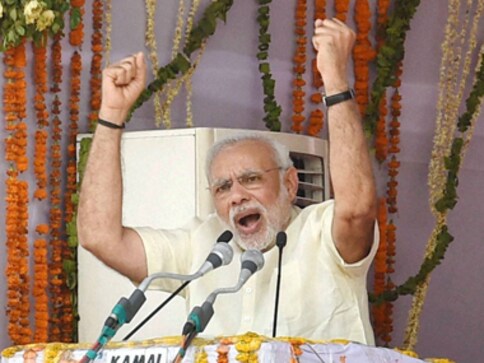 Barely days after the dust settled after the Assembly elections, Prime Minister Narendra Modi on Thursday raised the political pitch as he addressed a huge rally in Saharanpur in Uttar Pradesh to mark two years of the BJP-led government's rule.
In his 40-minute long address, Modi called on people to be a part of "vikas," saying that development was only way forward.
During the rally, Modi touched upon a range of issues, including growth figures of the economy, agriculture and rural development. The BJP's large-scale political pitch came on a day when the morning newspapers saw front-page advertisements proclaiming achievements of the Modi-led government. The rally was also seen as the starting point of campaigning for the 2017 elections in Uttar Pradesh.
To be sure, there were the usual slogans that Modi repeated, about him being a "pradhan sevak" rather than a "pradhan mantri" and the government being dedicated to the welfare of the poor. These were the statements made by the prime minister immediately after he took over the post.
However, there were some new issues that Modi touched upon. For instance, while touching upon the issue of the lack of support for vulnerable people, he said that the retirement age of doctors would be raised to 65 years in order to enable them to render their services for a longer period of time. He also claimed that over one crore people have given up their LPG subsidy, and said that this money has been used to provide gas connections to poor people.
Much of Modi's speech was focused on the agrarian sector, and the Prime Minister reiterated the budget promise of doubling farmers' income. He also said that the ambit of crop insurance has been increased to include farmers who had seen one-third crop losses. He raised the issue of soil health cards and said that they would understand farmers to understand which crops would be suitable for their land.
I urge state governments & warn the sugar mills...what earlier happened with sugarcane farmers will no longer go on: PM @narendramodi

— narendramodi_in (@narendramodi_in) May 26, 2016
Modi also claimed that his government had remained untainted by corruption in its two years in power. "Have you heard anything about this government engaging in corrupt practices," the prime minister asked the crowd.
Have you seen a single news story where you read about this Government pocketing any money: PM @narendramodi in Saharanpur

— narendramodi_in (@narendramodi_in) May 26, 2016
Home Minister Rajnath Singh, possibly the BJP's most prominent UP face, was also present at the event. Hitting out at the Congress, Rajnath said, "The Congress now only has a presence in the hilly areas.
The BJP on Wednesday released seven handouts on the government's achievements in the past two years in various fields. The booklets, divided into seven themes, were released at an event attended by party chief Amit Shah.
Commerce Minister Nirmala Sitharaman gave a power-point presentation at the function, where Finance Minister Arun Jaitley, Defence Minister Manohar Parrikar, Railway Minister Suresh Prabhu and Urban Development Minister Venkaiah Naidu were also present.
BJP secretary Shrikant Sharma said that apart from Modi's Saharanpur rally, events will be held in 200 big cities during the "development fortnight" to be observed by the party.
The BJP's handouts under the title "Mera desh badal raha hai, aage badh raha hai (my country is changing. It is progressing)" carry Modi's photograph on the front as also his quotes.
The BJP has claimed that the common man has "benefited" due to "low inflation" and "stable price" regime and India has emerged as a "bright spot" in the world with high growth rate of 7.6 per cent.
With inputs from agencies
India
Speaking to ANI, Khurshid said that Congress will not form an alliance with any political party for the upcoming Uttar Pradesh Assembly polls
Politics
Rahul Gandhi could benefit from a change in his thinking by focusing on facts and he only needs to remember that his terminator in Amethi happens to be a woman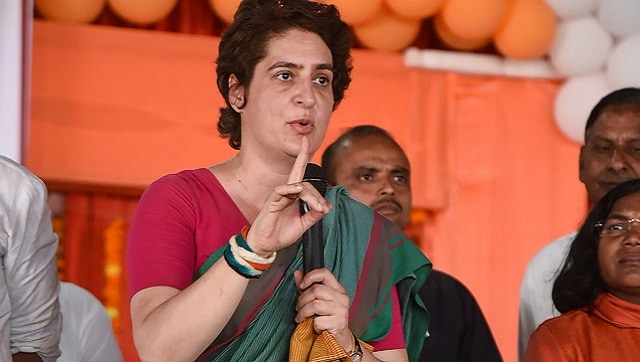 India
During the yatra, Congress leaders will assure people that they would fulfil promises made by the party in the run up to the polls.