PM Modi, Rahul visit didn't hamper Kollam relief work: Kerala CM Chandy objects to top cop's remark
Objecting to Kerala DGP's comments about Narendra Modi and Rahul Gandhi's visit to Puttingal temple a few hours after the explosion, Chief Minister Oomen Chandy said that their presence at the site was a relief for the people and that there was no hindrance to rescue work
Objecting to Kerala DGP's comments about Narendra Modi and Rahul Gandhi's visit to Puttingal temple a few hours after the explosion, Chief Minister Oomen Chandy said that their presence at the site was a relief for the people and that there was no hindrance to rescue work, said an IBN Live report.
"National leaders like PM or Rahul Gandhi or Sitaram Yechury coming did not hamper rescue work, it was big relief for people," Chandy was quoted as saying to The Indian Express. 
Kerala DGP, TP Senkumar on Friday had told the media that visit by Narendra Modi and Rahul Gandhi hampered ongoing relief work at the accident site. A report in The Indian Express quoted the Kerala DGP as saying, "I did object to the idea of the Prime Minister visiting the region within 12 hours of the accident. I told them it would be better for the PM to visit the spot a day after the disaster. But the PM wanted to visit that day itself. Our entire force had been working from early morning, engaged in rescue and relief work. So much work was still left and all of them were tired because there was no provision of even drinking water. We had to make arrangements for the safety and security of Prime Minister Modi and Congress vice president Rahul Gandhi too."
According to a report in IBNLive, the DGP had also raised the issue at the central level, but his objections were overruled. The IBNLive report further added that while Kerala's home minister Ramesh Chennithala agreed that VVIP visits do pressurise security forces at disaster spots, he also said that the Prime Minister's visit to Kollam did not affect relief work.
He added, "This is a non issue. There is no harm in national leaders coming to the site. It helps the residents get maximum assistance. There was no delay in relief or rescue work due to the convoys of PM and Rahul Gandhi," reports said.
PM Modi had visited the Puttingal Devi temple as soon as he arrived on 10 April and later visited the Medical college hospital where the injured were admitted.
At least 116 people were killed and nearly 382 were injured after an early morning fireworks show misfired on Sunday.
India
As part of the celebrations, Union Health Minister Mansukh Mandaviya requested people to get themselves vaccinated and also help others to receive their jab
India
Modi has been deemed to be one of the biggest supporters and proponents of Yoga.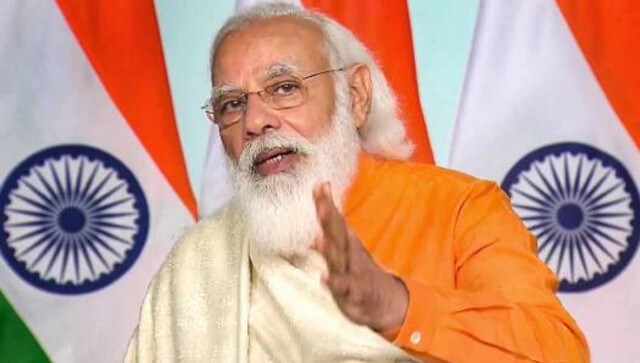 India
Huge celebrations have been planned for the occasion, with over 71,000 diyas to be lit at Varanasi's Bharat Mata temple