PM Modi has an uphill task, BJP never seen as party of development in Uttar Pradesh
Despite Prime Minister Modi saying so in as many words time and again, people in UP don't generally identify the BJP with 'politics of development'.
Prime Minister Narendra Modi's hope that the ensuing UP elections would be fought on development plank looks like a bitter pill to swallow under the prevailing circumstances for two reasons: First, the Prime Minister's party in this crucial state has generally been known for pushing issues other than development over the years. And second, there is no creditable enough leader here who can even remotely match Modi's passion for progressive agenda.
Remember, we are heading for Assembly — not Lok Sabha — elections. And Modi matters here just as a 'poster boy' of an otherwise faceless BJP in UP. Nothing more, nothing less.
Like it or not, only three faces come up in mind whenever you discuss UP's development in the in the past 25 years — ND Tiwari, Mayawati and Akhilesh Singh Yadav. None of these people belong to the BJP.
Yes, that's the truth, perception-wise. Why not go down memory lane and try to make out how the party was perceived to have performed when it was in power in Uttar Pradesh?
In all, the BJP has given the state four chief ministers — Kalyan Singh twice (from 24 June, 1991 to 6 December, 1992 and again from 21 September, 1997 to 12 November, 1999), Ram Prakash Gupta (from 12 November, 1999 to 28 October, 2000) and Rajnath Singh (from 28 October, 2000 to 8 March, 2002).
Almost all through the tenure of these chief ministers, issues such as the Ram Mandir movement, demolition of the Babri mosque, communal tension at different places and inclusion of Vedic mathematics in school syllabus had rocked the state time and again. And governance had, more or less, taken a backseat.
Except during his first term in office when the general law and order scene had improved in the state, Kalyan Singh was commonly believed to be a hard-Hindutva man. He was never apologetic about demolition of the Babri mosque. "I own full responsibility for the demolition," he had said soon after he resigned as chief minister on 6 December, 1992.
In his second tenure, Kalyan Singh was better known as someone who had caused consternation among Muslims because of his twin suggestions: All primary classes across the state should begin their day with a prayer of Bharat Mata. And the pupils ought to say "Vande Mataram" instead of "Yes Sir/Yes Ma'am" during roll-calls.
The tenure of Ram Prakash Gupta, who had succeeded Kalyan Singh by the end of the last century, saw nothing that was noteworthy. It was, in fact, one of the most lacklustre periods in UP's recent history. A forgetful man who didn't take his job seriously, Gupta was spotted picnicking with his family-members on the outskirts of Lucknow on a day when communal riots were taking place in Azamgarh.
This apart, Gupta also suffered from what is known as a foot-in-the-mouth syndrome, according to a report published in India Today on 14 February, 2000. "Hum logon ko jaatiwadi hona chahiye; isse desh aur samaj mazboot hota hai (All of should practice casteism; it'll strengthen the country and the nation)", the magazine quoted him as saying.
Rajnath Singh's stint as chief minister wasn't as ignominious. His government had hit newspaper headlines nationally because of an altogether different reason: There was a concerted effort to rationalise the reservation structure in government jobs.
The Rajnath Singh administration introduced a 'Most Backward Classes' category among SCs and OBCs for the first time in the state.
But what's perhaps more important politically is the fact that it was done much before even Nitish Kumar could create the Mahadalit category in Bihar.
During 1991-1992, when Rajnath Singh was education minister under Kalyan Singh, copying in examinations was made a non-bailable offence. And Vedic mathamatics was sought to be introduced in school syllabus.
Now you can see why, despite Prime Minister Modi saying so in as many words time and again, people in UP don't generally identify the BJP with 'politics of development'. And don't blame them if they find Akhilesh Singh yadav and Mayawati to be more suited to getting 'development' done.
For, they have seen for themselves rapid progress being achieved on different development fronts at a break-neck speed, especially since 2007. Lucknow, with dozens of lovely, well-maintained, well-illuminated gardens and parks, has now grown up into one of the most beautiful cities in India. Work on extension of Metro Rail network in the state capital, Noida and Greater Noida is going on. The six-lane super Expressway from Agra to Lucknow is almost complete. And, in addition, four-lane highways connecting Lucknow with 44 district headquarters are fast becoming a reality.
These spectacular optics apart, it's a fact that under both Mayawati and Akhilesh, UP figured prominently as a revenue surplus state in the country. Both of them are known as go-getters.
But this hardly means that they are having it easy in the run up to elections this time. While deteriorating law and order might prove to be Akhilesh's Achilles heel, Mayawati faces the threat of its votebank getting poached into by the BJP.
The overall political situation in UP is too fluid to comprehend. Let's not indulge in the prediction game. We are not astrologers. Nor are we the all-too-floundering-psephologists who revel in misjudging the political pulse from Lucknow to Washington.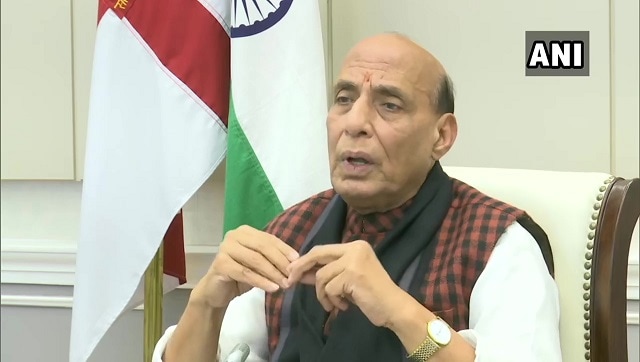 India
The funds will be used to support nearly 300 start-ups and MSMEs and innovators with the aim of ensuring self-reliance in the defence sector, an official statement said
Politics
The BJP has always made a big production of its shtick about the Congress' dynastic politics, but now it is welcoming a motley crew of dynasts into its ranks with no apparent sense of irony
Politics
The alliance materialised after Sukhbir Badal announced last week that his party is open to tie-ups barring the Congress, BJP and the Arvind Kejriwal-led Aam Aadmi Party (AAP)