Did someone say 'clarification'? Row around PM Modi's degrees is only getting further muddled
Aren't we more confused about Mr. Modi's academic performances after all these announcements and pieces of scrappy paper which have been flung around?
Aren't we more confused about Mr. Modi's academic performances after all these announcements and pieces of scrappy paper which have been flung around? I saw that photo of a scribbled name in a register and I guess in the pre-computer age the records looked like that.
Scruffy is the word that comes to mind. His academic ranking has absolutely no significance because the ledger doesn't show any mark-sheet.
While no one doubts Gujarat University Vice-Chancellor M N Patel and his painstaking statements of the exact marks Mr. Modi got in his first class Master's degree, why not share the documents that prove it instead of just saying it sans proof? There is no marksheet, and while Delhi University is still acting coy over the bachelor's degree, so far no paper has emerged to indicate or confirm that certificate one gets (what's it called—that fancy thingee with a seal and that calligraphy on the borders and that odd English?)
All the hush hush dealings  about is only creating more murkiness and giving folks like Mr. Kejriwal an opportunity to grandstand over an issue that is almost passe.
But old Kejriwal and his agenda aside, why is it ballooning into such a major controversy? The Prime Minister must have put forward his educational qualifications when he became the Chief Minister of Gujarat. He must have done the same when he stood for Prime Minister. Surely, if common folks have to get their certificates verified and stamped and confirmed and reconfirmed for jobs, visas, applications to jobs abroad and passports and stuff, the need to keep it a state secret seems excessive, even if Mr. Modi is not obligated to respond to every demand.
But the Prime Minister of India has to be judged by a different measure. Didn't he attach the educational material when he wanted to go to the States and his visa was rejected?
The Times of India, Ahmedabad is being widely quoted as having solved the mystery. Until we see the marksheet, my dear Watson, the mystery stays just that.
What could be easier than simply showing it instead of setting the nation this mathematical puzzle of 237/400 and 262/400 with an aggregate of 499/800 and end this matter.
The quixotic Chief Minister than can turn his attention to his glass house where his former service the Indian Revenue Service has dressed him down for saying he was an IT commissioner. Liar,liar pants on fire.
Of course, one is compelled to write like this, seeing as how leaders insist on clowning. Read the letter from the revenue reps as quoted extensively by the media.
"Contrary to your claims, you have never worked as Commissioner and your batch has still not been promoted to (the rank of) Commissioners of Income Tax."
Kejriwal's comment: "As Commissioner, I could have made crores and traveled in a car fitted with a beacon light. But I left the service and decided to serve the nation".
Reaction: "The statements being attributed to you cast aspersions on the whole of the department.
"The association wishes to remind you that no department or organisation is corrupt or honest, it is the individuals who may be so.".
"In these circumstances, we request you to desist from making such statements in public and in the print and electronic media, otherwise we will be constrained to take steps to protect our image."
Hey, Arvind, you just cheated all your colleagues, man, what were you thinking?
Subscribe to Moneycontrol Pro at ₹499 for the first year. Use code PRO499. Limited period offer. *T&C apply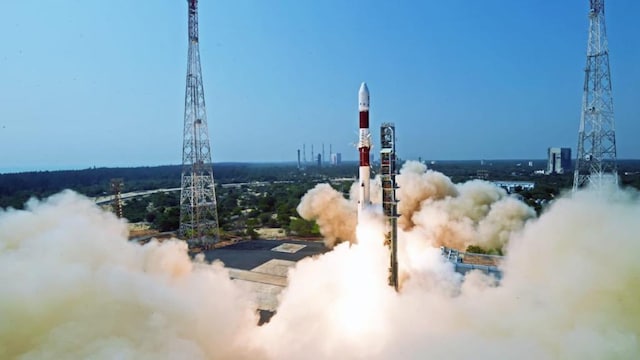 India
25,000 names are being flown in SD Sat, in an effort to spread public awareness in India about space and missions to explore it.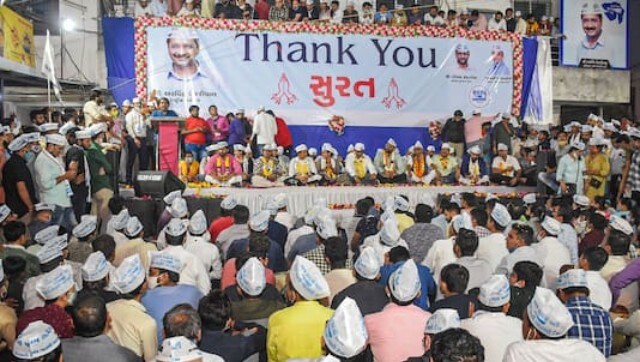 Politics
If past experience is any indication, the party has often failed to capitalise on its initial bursts of success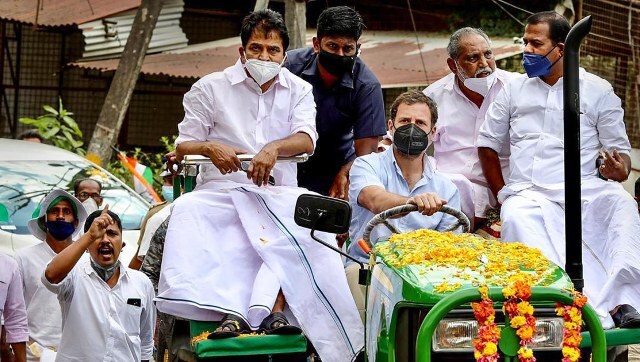 India
The Wayanad MP, who is on a two-day visit to his constituency in poll-bound Kerala, also took a dig at PM Narendra Modi for 'ridiculing' MGNREGA scheme