Husain revolutionised modern art: Deora
Prime Minister Manmohan Singh, President Pratibha Patil, Vice President Hamid Ansari, chief minister Mamata Banerjee and Omar Abdullah were among a host of leaders who also condoled the death of artist M F Husain, describing him as a 'legend' and a 'national loss.'
Prime Minister Manmohan Singh today condoled the death of celebrated Indian artist MF Husain in London, terming it as a "national loss".
President Pratibha Patil, Vice President Hamid Ansari chief minister Mamata Banerjee and Omar Abdullah were among a host of leaders who also condoled the death of artist MF Husain, describing him as a "legend".
Husain,95, who earned both fame and wrath for his paintings, died here today after being unwell for over a month.
India's President Pratibha Devisingh Patil also spoke out for  Husain. NDTV quoted her as saying that now there is a "void in the world of art".
In his condolence message, Ansari said Husain was a keen observer of national evolution which was reflected in his art.
"I am deeply grieved to learn about the sad demise of
Maqbool Fida Husain, a legend of art of our times. To most
Indians, he came to represent modern Indian art. Besides his
enormous achievements in painting and other art forms, Husain
was a keen observer of our national evolution which was
reflected in his art," he said.
Omar Abdulah, Chief Minister of Jammu and Kashmir also expressed his condolences on twitter. He tweeted "RIP M.F. Hussain. I'll never forget the privilege of watching you paint in Sanawar all those years ago."
Shashi Tharoor, Member of Parliament (Lok Sabha),Thiruvananthapuram and former UN Under-Secretary General, said that Husain's death had saddened him deeply.
"Deeply saddened by passing of M F Husain. Giant of Indian art & wonderful personality, creative till his last breath at 95", he tweeted.
BJP spokesperson Ravi Shankar Prasad told IBN  Live that India has lost a renowned artist today.
Describing Husain as an "eminent and respected" personality, Minister for Information and Broadcasting Ambika Soni also offered her condolences, saying "MF Husain was an eminent and respectable citizen of India. He was always a citizen of India. "
He was invited to India ...I do not remember on how
many occasions. It's very unfortunate that narrow minded
people look at art and creativity with same perspective, but
the majority of Indian people have never supported their
views," Soni said when asked about protests against him by
right-wing activists.
Corporate Affairs Minister Murli Deora said, "Husain was a great artist who was known to me for the last 35 years. He was a noble soul... a very humble person at heart." Deora, whose official residence here is adorned with several paintings of the celebrated artist, said, "He was a brilliant painter who revolutionised modern art".
Shekhar Kapur , a critically acclaimed Indian director and producer tweeted that Husain leaves the country with one of the greatest legacy of arts.
"MF Hussein who seemed ageless, painting till his last days leaves us with 1 of India's greatest legacy of Art."
Born in Pandharpur in Maharashtra on September 17, 1915, Husain courted controversy over his paintings of Hindu goddesses. His paintings on goddesses Durga and Saraswati invited the wrath of Hindu groups which attacked his house in 1998 and vandalised his art works.
In February 2006, Husain was charged with hurting sentiments of people because of his nude portraits of Hindu gods and goddesses.
In the wake of legal challenges and death threats in his home country, Husain had been living abroad in self-imposed exile since 2006 and was offered Qatari citizenship in January 2010, which he accepted.
As he had not responded to summons from an Indian district court in Haridwar, his properties in India were attached as per court orders and a bailable warrant was issued against him by the court.
Though Husain kept saying that he was keen to return to India, his wish had remained unfulfilled.
Three of Husain's paintings recently topped a Bonham's auction here, going under the hammer for Rs 2.32 crore with an untitled oil work in which the legendary artist combined his iconic subject matters — horse and woman— fetching Rs 1.23 crore alone.
Watch video of the first reactions to MF Husain's death:
Agencies
Subscribe to Moneycontrol Pro at ₹499 for the first year. Use code PRO499. Limited period offer. *T&C apply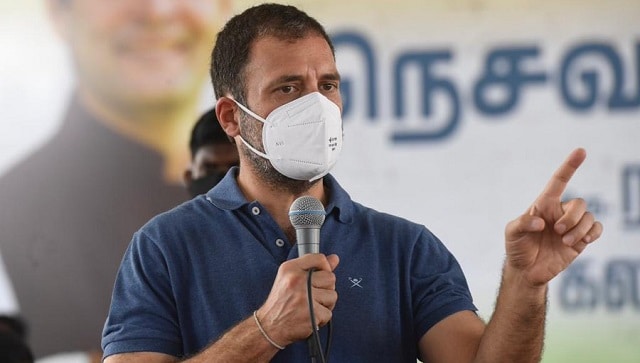 Politics
The north-south divide inadvertently flares up before every election, especially in southern Indian states. This time it has come before the Assembly elections in Tamil Nadu, Kerala, and the UT of Puducherry
India
Union minister Ravi Shankar Prasad said the Centre is positioning India as a global powerhouse for manufacturing, and has created a conducive environment for ease of doing business