Pew survey says Narendra Modi enjoys popular backing, but people want more from his govt
The survey indicates that citizens want the government to step up its game and perform, and there are warning signs that if it fails to do so, democratic form of governance in India may give way to either autocracy or military rule.
The world is experiencing an authoritarian anxiety with western liberal democracies taking a distinctive turn towards populism. A PEW Research Center survey on the future of democracy as a political system has thrown up some interesting results about India. The findings, part of a major study conducted among 41,953 respondents across 38 countries from 16 February to 8 May, 2017, indicate that the Narendra Modi government is on a firm footing. It enjoys popular backing and majority trust. But there is a caveat.
The survey also indicates that citizens want the government to step up its game and perform, and there are warning signs that if it fails to do so, democratic form of governance in India may give way to either autocracy or military rule. India's status as a beacon of democracy in a volatile Asia Pacific where autocratic and military rulers abound may thus come under challenge.
Some of these conclusions are straightforward, while some are counter-intuitive and even apparently contradictory. Let us take a close look at the implications thrown up by the numbers.
The first thing to note is that a majority of Indians are happy with the way democracy is functioning. At 79 percent, this figure easily beats the global median of 46 percent who say they are very or somewhat satisfied with the way their political system is working, compared with 52 percent who are not too or not at all satisfied. But the catch is that among the Indians who support democracy, 67 percent have a "shallow commitment" while only eight percent are "firm believers".
According to PEW, "Respondents are classified as 'committed' if they support a system in which elected representatives govern but do not support rule by experts, a strong leader or the military (i.e., nondemocratic governments) while those who say a representative democracy is good but also support at least one nondemocratic form of government are classified as 'less-committed' or shallow."
If the first two indicators appear mutually incompatible, that anomaly is explained when we look at another set of data, that indicates "people who identify with the current governing party or parties are significantly more satisfied with their political system than those who either support the opposition or identify with no political party".
This implies that BJP still enjoys large-scale support across India, and therefore a majority of Indians (who may be harbouring varying notions about democracy) are nevertheless of the belief that this political system is working satisfactorily. The survey corroborates BJP's electoral success in Uttar Pradesh and should provide a degree of comfort to Narendra Modi whose effort to initiate structural reforms in India have come under fire for its transitory costs. Do note that the survey was completed before the implementation of GST, and hence it takes into account only the economic disruption caused by demonetisation.
The next set of data takes us deeper into the different churnings at play in India, where people's affinity for a participatory democracy exists side by side (unlike in the West) with a desire to see strong leaders in charge.
PEW finds that while 85 percent Indians trust their "national government to do what is right for the country" and "75 percent Indian back representative democracy," a staggering 55 percent "favor autocracy" and 27 percent "very strongly back a strong leader" who can make decisions without interference from Parliament or the courts. To put it in perspective, in Europe, a median of 86 percent fervently oppose rule by a strong leader, with the strongest opposition in Germany (93%), Sweden (90%) and the Netherlands (89%), according to PEW.
India's ambivalent position is explained when we note that democracy was installed as a 'top-down' model of governance via the Constitution when India gained Independence, instead of the country organically progressing towards universal adult franchise through a transitional period, as was the case in western liberal democracies. The transitional period gave European states space and time to build capacities and put in place the infrastructure that came into demand with democratisation.
In an interview with Reuters, Milan Vaishnav of Washington-based Carnegie Endowment for International Peace explained how this wide gap in India between people's expectation from the state and the state's capacity to deliver crated space for 'strongmen' to enter politics who could achiever results.
"Governance (in India) has simply not been able to keep up with the pace of rapid economic, political, and social change. This has opened up a gap between what citizens demand of the state and what the state is able to deliver. Whereas the West built institutions before democratizing, India embarked on both journeys simultaneously," according to Vaishnav.
It is to be noted here that Modi swept into power in 2014 on the back of this 'strong man' image who could deliver results, and one of his campaign slogans was 'good governance' that promised to bring achhe din (good days) for Indians.
Along with political motives, a high degree of faith in national government is directly proportional to the country's economic performance. As PEW finds out, "in India, where the economy has grown on average by 6.9% since 2012, 85% trust their national government. Meanwhile, just 26% of Italians have confidence in their government; their economy has contracted over the past five years (-0.5% average GDP growth)."
The final point elucidates the danger that lurks within an apparently stable popular support for democracy in India, and it has a direct link with corruption in high office. Public perception about politicians is poor, and leaders are perceived across the nation (irrespective of the ideological or religious divide) as a corrupted lot. Conversely, the military enjoys a high degree of respect for its integrity, courage and is perceived as less prone to corruption. Therefore, in PEW's findings that "roughly half of Indians (53%) say military rule would be a good thing for their countries" should serve as a warning for India which has experienced undeterred civilian rule since Independence compared to other south Asian peers. The survey indicates that "older people (those ages 50 and older) are the least supportive of the army running the country," which implies that the young are more favourable towards a military rule, which adds more layers of worry given India's demographic status. The depiction of the politicians as deeply corrupted has become ingrained in popular culture.
India's quest for growth also fuels the latent wish for autocracy, since China provides a ready example of how autocracies can achieve quicker results by bypassing the judiciary, legislative or the media.
American economist Gary Becker had written in Becker-Posner blog about the quick results that autocracy achieved in China where "in the late 1970s, Deng Xiaoping made the decision to open communist China to private incentives in agriculture, and in a remarkably short time farm output increased dramatically. Autocratic rulers in Taiwan, South Korea, Singapore, and Chile produced similar quick turnabouts in their economies by making radical changes that usually involved a greater role for the private sector and private business."
Becker also added a word of caution, that "the other side of autocratic rule is that badly misguided strong leaders can cause major damage", but trappings of economic prosperity can blind us to danger ahead. Therefore, though the Modi government is in an advantageous position, or now, the findings leave little place for complacency.
India
CPEC is a part of China's most ambitious project 'Belt and Road Initiative', aimed at renewing the country's historic trade routes in the coastal countries of South-East Asia
Politics
On the socio-political front, the historic step of abrogating Article 370, which came into effect in 1950, and Article 35A, which came into effect in 1954, figures high on the list of achievements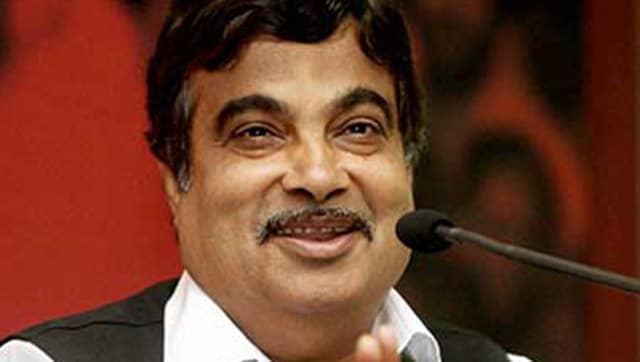 India
'They want to support us with their technology and capital for the progress and development of India,' said the BJP leader in Nagpur