People wearing saffron robes committing rapes, defaming ancient religion, says Congress leader Digvijaya Singh
While Digvijaya Singh did not take names, his comments come close on the heels of a SIT probe into allegations of rape against BJP leader Swami Chinmayanand
Senior Congress leader Digvijaya Singh on Tuesday said rapes were taking place in temples, and were being committed by people donning 'saffron robes'

The Congress leader, who had kicked up controversies in the past as well, said the sanatan dharma (ancient religion) is being defamed by such acts

'Is this our religion? God will not forgive these people,' he added
Bhopal: Senior Congress leader Digvijaya Singh on Tuesday told a gathering of ascetics in Bhopal that rapes were taking place in temples, and were being committed by people donning "saffron robes", which is defaming the sanatan dharma (ancient religion).
He said such acts are "unforgivable".
While Singh did not take names, his comments come close on the heels of a Supreme Court-appointed special investigation team (SIT) probing allegations of rape levelled against Bharatiya Janata Party (BJP) leader Swami Chinmayanand by a law student in Uttar Pradesh.
"A person after parting ways with his family becomes a sadhu (monk)...and turns to spirituality. But today people wearing saffron robes are selling 'churan' (fake potions)," he said.
"In saffron robes, rapes were taking place. Rapes were taking place in temples," he told the gathering.
The Congress leader, who had kicked up controversies in the past as well, said the sanatan dharma (ancient religion) is being defamed by such acts.
"Is this our religion? God will not forgive these people," he added.
Find latest and upcoming tech gadgets online on Tech2 Gadgets. Get technology news, gadgets reviews & ratings. Popular gadgets including laptop, tablet and mobile specifications, features, prices, comparison.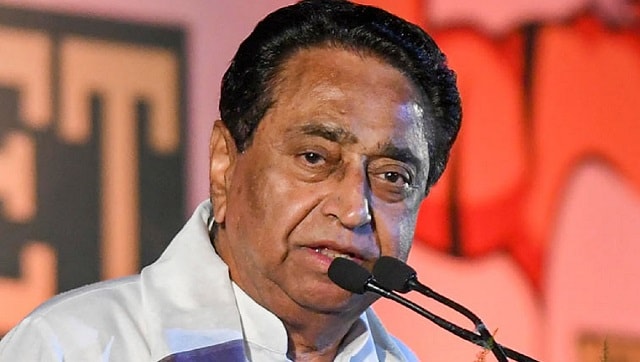 Politics
Nath is facing flak from the ruling party for referring to minister Imarti Devi as "item" during a campaign speech for Assembly by-election.
Politics
Congress spokesperson Abhishek Singhvi said that unlike General Dyer who was a foreigner and represented a colonial power, the Munger firing shows cruelty "against our own people by our own people"
Politics
In an exclusive interview with Network18 group editor Rahul Joshi, Amit Shah delved into a range of topics, including the BJP's political relations with its former ally Shiv Sena in Maharashtra