PDP kicks out 'BJP man' Haseeb Drabu: J&K finance minister an economist pivotal in bringing PDP, BJP together
Haseeb Drabu was the PDP's pointsman who worked out the draft of the agenda of alliance with the BJP that brought the two parties to power in 2014.
Jammu and Kashmir finance minister Haseeb Drabu, one of the architects of the PDP-BJP alliance in the state, was unceremoniously removed from the council of ministers by Chief Minister Mehbooba Mufti over his remarks that the Kashmir issue was not a political one.
The chief minister shot off a letter to state Governor NN Vohra requesting him to drop Drabu from her council of ministers with immediate effect, PDP sources said. The Governor, after examining the letter, wrote back to the chief minister conveying his nod to her request to drop 57-year-old Drabu from her council, officials said.
A BJP leader in New Delhi, however, termed Mufti's decision to sack her finance minister as a "setback" to the alliance as it could widen the gap between the two parties. Drabu, he said, was often the bridge between the Jammu and Kashmir government and the Centre over a host of issues. He recalled that Drabu played an important role in the formulation of the GST. However, a senior minister in PDP-BJP government in Jammu and Kashmir told Firstpost, "He never presented himself as our man in BJP, but BJP's man in PDP."
Drabu was the PDP's point person who worked out the draft of the agenda of alliance with the BJP that brought the two ideologically different parties to power after the 2014 elections produced a hung Assembly. He was made finance minister of Jammu and Kashmir by Mufti Mohammed Sayeed when the alliance came to power. The agenda, which made the BJP agree to some controversial issues (including dialogue on internal and external levels) led late Mufti Sayeed, who died in office, to remark in his first press conference that "he (Drabu) has shown us a lot of dreams, let's see if those dreams are fulfilled."
Those dreams, including the return of power projects under the control of NHPC to the state government and initiating talks with the Hurriyat leadership, were never fulfilled by the Centre. A section of party leadership had grown weary of Drabu, who at one point in time of his career, openly advocated secession. Many leaders of the PDP often complained to Mehbooba about the "arrogant" style and dealings of the finance minister, even with his own party workers. Yelling and insulting people who visited him with terse, dismissive remarks like "what do you know" had become the signature style of the former finance minister.
An eminent economist, he was a former editor of Business Standard, and was known to be close to Mufti Sayeed. He took a plunge in politics in 2014 when he joined the PDP and successfully contested the Assembly elections from his home constituency Rajpora in south Kashmir's Pulwama district. He was the chairman and CEO of the Jammu & Kashmir Bank from 2005 to 2010, IANS reported. He was the economic adviser to the state during the PDP-Congress coalition that came to power after the 2002 elections.
Drabu began his career as an economist in 1990 when he was appointed with the Perspective Planning Division of the Planning Commission. He was also a consultant to the Economic Advisory Council of the Prime Minister and to the 10th Finance Commission. He also served as a consultant to the Asian Development Bank.
He had earlier been caught up in controversy when in March 2014 JKLF leader Yaseen Malik, a militant-turned-separatist politician, said the economist was an adviser to his group in the early 1990s when it started an insurgency in Jammu and Kashmir. After Drabu's recent statement, Malik, came down heavily on him. Malik claimed Drabu used to talk to him for hours before joining mainstream and while 'praising JKLF's efforts for liberation of Jammu and Kashmir from illegal occupation of India', he presented ideas and concepts for it.
In February, Drabu had said that 4.5 lakh employees of the state government were not doing any work and the government was paying them unnecessarily. "I pay salaries amounting to Rs 22,000 crore to 4.5 lakh government employees, who do absolutely no work", Drabu said.
In 2016, Drabu's wife, Roohi Nazki, an entrepreneur, had taken to social media to express her outrage and angst over "the killings and maiming of children", reported News18. Naki had said, "children of Kashmir are being killed on street corners, by the forces, who pump pellets into their young bodies." On social media, Nazki had criticised the state government – of which her husband was a part of – and had asked Chief Minister Mehbooba Mufti-led government to step down.
With inputs from agencies
Find latest and upcoming tech gadgets online on Tech2 Gadgets. Get technology news, gadgets reviews & ratings. Popular gadgets including laptop, tablet and mobile specifications, features, prices, comparison.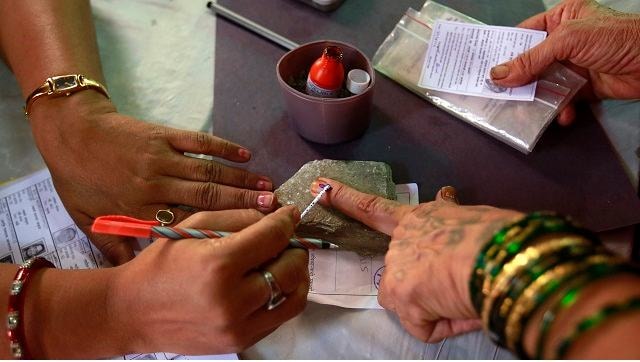 Politics
The statement came after media reports quoted GC Murmu as saying that polls in the UT can be held after the delimitation exercise which is underway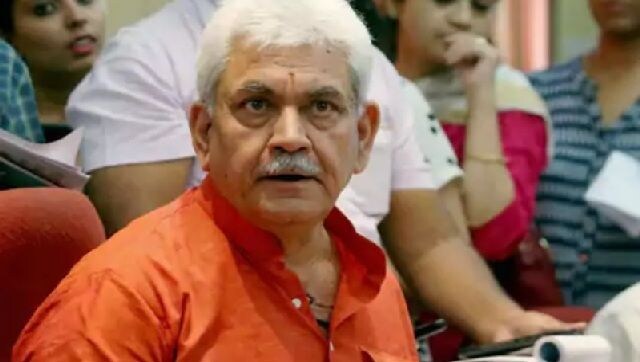 India
Sinha was a minister in Prime Minister Narendra Modi's government between 2014 and 2019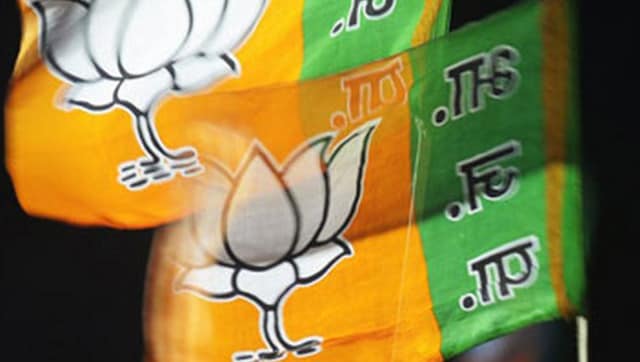 Politics
BJP leaders and workers have been provided security and 'hostel-type' accommodation has been suggested for members in each district