Pawan Kalyan slams TDP, eyes Left support for Third Front; Jana Sena's arrival adds new dimension to complex Andhra equation
Pawan Kalyan's entry would certainly make a difference in Andhra Pradesh politics, given his personal charisma. He has clearly distanced himself from the aborted Priya Rajyam experiment led by Chiranjeevi,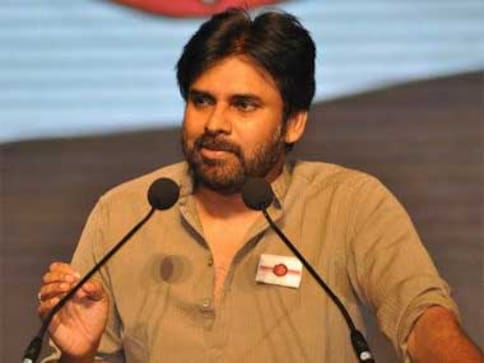 Jana Sena Party chief Pawan Kalyan has launched a scathing attack on Andhra Pradesh chief minister Chandrababu Naidu. Addressing the party's fourth anniversary meeting at Amaravati on Wednesday, Kalyan accused the Telugu Desam Party (TDP) government as being anti-poor and corrupt. By doing so, he also laid to rest political speculation that he was about to join hands with the TDP ahead of the 2019 Lok Sabha and Assembly elections.
He also didn't spare YSR Congress chief Jagan Mohan Reddy in his speech. However, his criticism chiefly focused on the BJP-led central government over the denial of special status to Andhra Pradesh. Demanding the promised special status, Kalyan threatened to go on a fast unto death if this wasn't accepted. He also said he would be holding talks with the state's Left Front parties to pressure the Centre to accede to this demand.
Kalyan's political moves give further credence to the speculation that Andhra Pradesh politics is set for the emergence of a Third Front.
Kalyan has in the past been accused of being too soft on the TDP. He enjoyed cordial relations with Chandrababu Naidu, leading the YSR Congress to level allegations that Kalyan is Naidu's secret trump card. This latest political outburst by the Jana Sena chief seems to be aimed at clearing the suspicion that he is acting at the behest of the TDP supremo.
Whatever may be the strategic intentions of the Jana Sena chief, however, Kalyan had never previously made such a caustic attack on Naidu's regime. Even more surprisingly, he even targeted the chief minister's son and the state minister for information technology, Nara Lokesh, calling him "corrupt".
However, the most unpalatable comment regarding the TDP leadership would perhaps be his allegation that Lokesh is involved in the Shekhar Reddy scam. Without confirming these allegations, Pawan even said Prime Minister Narendra Modi may have disregarded Naidu owing to Lokesh's involvement in the scam.
The CBI had arrested industrialist J Shekhar Reddy in connection with the illegal exchange of demonetised currency notes, in contravention of RBI guidelines, back in 2016.

TDP dismisses allegations
Dismissing Kalyan's allegations as wild and baseless, TDP leader Y Rajendra Prasad said the party used to regard the Jana Sena leader as a gentleman, and that even Chief Minister Chandrababu Naidu held him in high regard. "But now, he has started speaking in the voice of YS Jaganmohan Reddy," the TDP leader said.

So while it was the YSR Congress accusing Pawan Kalyan of being an "agent" of Naidu, it's now the TDP accusing the actor-turned-politician of being guided by the Jaganmohan Reddy camp.
The Jana Sena leader's outburst could have a few serious ramifications:
Firstly, the political war of words is now between the three main players in Andhra Pradesh: TDP, YSR Congress and Jana Sena.
Secondly, Kalyan has strongly denied being close to the Chandrababu Naidu camp, firmly placing himself in a non-TDP, non-YSR Congress space.
Thirdly, he has taken on the BJP-led central government and launched an all-out battle over the special status row.
And finally, there are unmistakable signs of a Third Front emerging in Andhra Pradesh. The Jana Sena is expected to align with the Left parties, though an alliance can't be said to have been finalised.
Meanwhile the Opposition YSR Congress would love to accuse Kalyan as someone who is in politics only to divide the anti-establishment votebank, thus benefitting the TDP indirectly. Such voices are already being heard form within the YSR Congress camp, as they can no longer directly accuse the Jana Sena chief of being a TDP ally.
Kalyan voluntarily supported the TDP-BJP combine back in 2014, without contesting anywhere. Thus, the TDP-BJP government can't afford to dismiss him easily. Kalyan also made it clear on Wednesday that 2019 will not be similar to 2014, announcing that he and his party would enter the electoral fray in 2019.
Kalyan's entry would certainly make a difference in Andhra Pradesh politics, given his personal charisma. He has clearly distanced himself from the aborted Priya Rajyam experiment led by his brother, popular film star Chiranjeevi, who merged his party with the Congress after getting a substantial voteshare in 2009. By not associating himself with the merger fiasco, Kalyan was able to preserve his identity.

Naidu too has something to worry about. Kalyan's stand has meant the Jana Sena is completely divorced from the BJP, and the loss of voteshare, however small it may be, will hurt. But now, with this possibility ruled out, TDP is worried about the possible fall-out.
While Kalyan can't be described as a leader of any particular social formation, he belongs to the Kapu community, which has a sizeable presence in 40-50 Assembly constituencies of the state. The Kapu factor was a critical component of the TDP's success in 2014. A section of the Kapu population, especially the new and young voters, would certainly walk out of the TDP fold given Kalyan's stand.
Whichever way things pan out, the Jana Sena's political salvo is bound to create tremors in Andhra Pradesh's politics. Kalyan has raised temperatures across parties, though his primary aim was perhaps to announce his action programme on the demand for special status for Andhra Pradesh.
The author is a former MLC of Telangana, and editor of The Hans India
India
Police and firefighters have reached the spot and are trying to douse the fire and the rescue operations for the remaining three inside are underway, informed the police
India
The Narcotic Drugs and Psychotropic Substances Act cases were booked against the arrested men and further investigation has been launched in collaboration with the Anti Narcotic Drugs Team
Politics
The YSR Congress Party, while addressing the allegation in its latest submission to ECI, has mentioned that they have launched an internal inquiry on the matter