Patna blasts: Nitish Kumar's problematic history with 'Darbhanga module'
Despite repeated arrests of IM men from Darbhanga and the neighbouring areas, little has been achieved by the local police to counter their activities and the porous Indo-Nepal border in Bihar remains a popular hideout and escape route
For long accused of abandoning propriety in tackling terror-related cases in order to pursue a policy of minority appeasement, the Bihar state government under Nitish Kumar's chief ministership finds itself facing more uncomfortable questions following the detention of Indian Mujahideen operatives in connection with the serial blasts at and around the Gandhi  Maidan in Patna on Sunday.
While the Janata Dal (United) government's affinity to the powerful Muslim-Yadav votebank is well known, Nitish Kumar has also on more than one occasion given away his unwillingness to act decisively against the Indian Mujahideen's training grounds in his state, and as a consequence against the growing perception of  regions of Bihar turning into a sort of safe ground for terrorist groups and their fringe elements.
Towards the end of August, when IM co-founder Yasin Bhatkal was arrested from a location along the porous Bihar-Nepal border in a joint operation of the NIA and the Bihar Police, the latter agency did not so much as seek his custody, to the surprise of everybody. 
Not surprisingly, the BJP, freshly divorced from the JD (U)-led government in the state, promptly picked the opportunity to accuse Nitish of soft pedalling on the state's terrorist training grounds.
Sushil Kumar Modi, the former deputy chief minister, said the Bihar government had wanted the arrest to be shown as having occurred in some other state. "There should not be a soft corner for people involved in terror activities," he said, accusing the Nitish government of harbouring terrorists.
That there was a case for the BIhar police to want, and seek, custody was obvious -- the 'Darbhanga unit' of the IM has been operational for years with little achieved by local police to counter their activities, the Indo-Nepal border areas in Bihar have been used as a hideout and as a gateway or escape route, as needed.
That's why the Bihar police's rationale for not seeking his custody -- that there had been no arrest warrant issued for Bhatkal anywhere in Bihar earlier -- simply didn't wash.
Writing soon after Bhatkal's arrest in August, Firstpost's Praveen Swami pointed out that though investigators had all but dismantled the infrastructure of the IM in 2008, some had evaded the police. The report said:
Key leaders, more important, also escaped the police: operational commander Riyaz Shahbandri, his brother and top ideologue Iqbal Shahbandri, and the man who liaised between the network's various cells, Abdul Subhan Qureshi. The ganglord who financed them all, Bihar's Amir Raza Khan, is also still at large. Each of these men could be—and perhaps already is—the next Yasin Bhatkal.
In the past, Intelligence agencies have reported on the training of over 100 youth from north Bihar to staff the Darbhanga module. The selection of Darbhanga reportedly owes to the hospitable conditions among the local people.
Himself married to agirl from Bihar's Samastipur district, other IM members had also settled down in Darbhanga, marrying local girls and appearing to have a perfectly normal family life.
IM cells are reported to be active in Madhubani, Samastipur and Madhepura districts.
In December 2011, the Delhi Police arrested suspected Indian Mujahideen (IM) operatives from Madhubani for their alleged role in planning and executing the German Bakery blast of February 2010, Bangalore's Chinnaswamy Stadium blast in April 2010 and a shooting at the Jama Masjid in September 2010.
Tahseen Akhtar, now detained in connection with the blasts, has been wanted by the NIA and other central agencies for long. In fact, as recently as April this year, the NIA was trawling Samastipur, Darbhanga, Munger and Madhubani in search of Tahseen, who hails from Samastipur.
In the aftermath of his arrest, the NIA took Yasin Bhatkal around Bihar. Having been arrested in the Raxaul area, he was taken to a library in Karamganj, to the Jamalchak village where he lived. In fact, between 2010 and 2011, Bhatkal lived in Darbhanga and practised Unani medicine.
Nitish Kumar has not exactly earned himself the reputation of assisting investigative agencies poking around for clues in these areas of Bihar considered to be a training hotbed for the IM.
In May last year, when the Karnataka police arrested a suspect in the Chinnaswamy stadium blast from Darbhanga, Nitish protested that his police department should have been informed first.
Nitish has also in the past been rather critical of Central agencies for coining the term "Darbhanga module". At a meeting of chief ministers in Delhi in February 2012, he reportedly raised the matter. "This is highly objectionable. How can any responsible government agency describe a particular region or a community or a state as a module of terror?" he was reported to have said.
There has been a rush for the minority community's votes in Bihar for at least a couple of decades now -- first Lalu played to the gallery after having L K Advani arrested in Samastipur, then Nitish began to woo the Muslim-Yadav combine, routinely raising his voice against what he called the unconstitutional arrest of terror suspects only owing to their religion. 
That might explain the lack of frisking, the inexplicable absence of an anti-sabotage exercise and better security planning for Gandhi Maidan even though the Nitish government had six months' prior notice of the Modi rally in Patna.
Not only should security have been better in anticipation of the record turnout but the local police administration also has no excuse for not sweeping the grounds as soon as the timer device was found at the railway station around 10 am.
Now, with reports that there may have been, in fact, clear intelligence reports about likely attacks at Modi's Hunkar Rally, Nitish would be squirming, possibly even more than he did in the immediate aftermath of the Gaya blasts -- at that time too, there had been reports of  two intelligence tip-offs about possible attacks in Gaya.
Even assuming there was indeed an intelligence failure here, the Nitish government will have to answer some tough questions on whether this was carelessness or willful neglect.
Find latest and upcoming tech gadgets online on Tech2 Gadgets. Get technology news, gadgets reviews & ratings. Popular gadgets including laptop, tablet and mobile specifications, features, prices, comparison.
Politics
The JD(U)'s demand came two days after party leader Mewa Lal Chaudhary resigned as Bihar's education minister over a corruption taint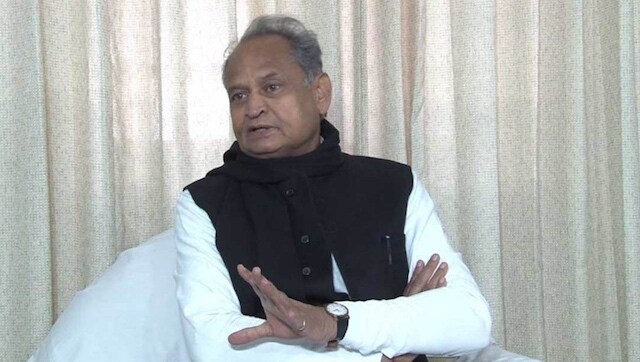 India
While several party leaders echoed Sibal's comments in an interview with a newspaper, Gehlot said that there was "no need" for Sibal to speak about internal issues in the media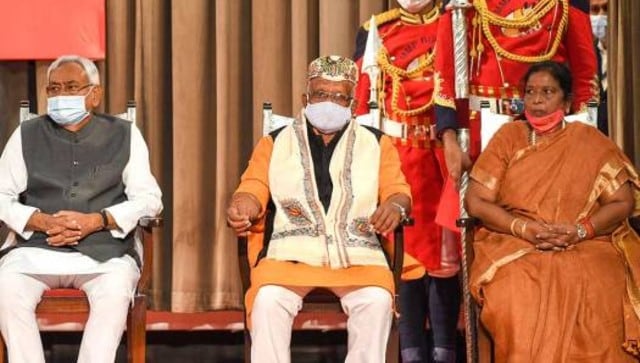 Politics
The members of the newly-constituted 17th Bihar Assembly will also be administered the oath during the session from 23 November to 27 November