Patna blasts: Narendra Modi scores over Nitish Kumar, again
Narendra Modi's idea to visit blast victims' home is a smart political move.
Imagine what made Rampukar Singh, police inspector, decide that Imtiaz should be taken into police custody. Singh asked the prime accused in the Patna serial blasts case to produce whether he (Imtiaz) had any licence to carry bombs, if he had one he should produce that to proclaim his innocence. Since Imtiaz failed to produce any such document, he was arrested for unauthorised carriage of bombs.
This is no internet joke. This is mentioned in the FIR, filed on the basis of 'self-statement' of Rampukar Singh, police inspector-cum-SHO, GRP, Patna Junction, as recorded on Platform No 10 at 11.25 am on 27 October. The officer's statement is reflection of the state of preparedness and ability to deal with a terror strike situation in the Bihar police.
It perhaps came as an afterthought, to claim credit for the arrest of the key blast accused — actually it was an alert RPF (the Union government-controlled Railway Protection Force) jawan who nabbed Imtiaz and Ainul, who died yesterday in a Patna hospital — from the toilets at platform No 10 of the railway station and later handed him over to the GRP for further action as per the law. The RPF claims that their act could be verified from the video footage. Firstpost had on Friday published an actual ground report on this.
In a change of tactic, the IM operatives did not allow Imtiaz or Ainul to carry a cell phone but gave them a paper slip with seven phone numbers, which were to be contacted supposedly for command and coordination.
It was under these circumstances that Narendra Modi sent his own police officers and personnel from Gujarat to Bihar to ensure his safety and security. The Centre has also taken a grim view on security threats to Modi and upgraded his security cover. It has been worked in such a way that his security is now close to the one given by the SPG to the prime minister and family members of Gandhi-Nehru family, Sonia, Rahul and Priyanka. Since there is no official categorisation for such a security cover, Modi will still be considered under Z Plus security cover, for all practical purposes, a SPG-like security cover will be given to him.
This was precisely the reason why so many of officers and men from central agencies and the Gujarat police — over a hundred — landed in Patna ahead of Modi visit to six blast victims' homes in Bihar. Bihar police and administration have also become wiser following an all-round criticism that it faced after serial blasts during Modi's Hunkar rally.
Modi's idea to visit blast victims' home is a smart political move. He is trying to convey a message that he cares for the innocent persons who died just because they had been in Patna to listen to him. He is making a new beginning. While the Bihar BJP unit is doing every bit to keep the emotions alive by organising Asthi Kalash Yatra (a procession carrying ashes of the deceased) to culminate in Patna on 7 November to be immersed collectively in Ganga, Modi chose a different path for himself, to personally visit the victims families, console them, hand over a cheque of Rs 5 lakh and let his other party leaders assure of all other possible support.
In an election year, this style of politics is sure to yield him positive results. His move had caught his political opponents in the state and outside — the JD(U) the and Congress — completely off guard. Nitish Kumar and his partymen are finding it difficult to respond to him politically. After all, what could be possible criticism of a leader who decides to visit families of blast victims.
Passions are flowing high in Bihar. Post Hunkar rally, Modi and the BJP are on the upswing and it has hit hard on electoral prospects of Nitish Kumar. A fact that was articulated by Nitish's party colleague and long-time friend Shivanand Tiwari, as also by his senior most minister Narendra Singh in JD(U) conclave in Rajgir on 29 October.
Nitish Kumar has warned that the Ashthi Kalash Yatra could create communal tension. As chief minister he may have a certain input that others may not have. But there are not many who are following this yatra. This is more of a media hype than making people rally round the vehicle carrying the ashes of those killed. At least that's the situation so far. It's a battle of perception and wits. The BJP has certainly scored over Nitish on this count.
India
The Congress leader accused Central Government of misreading and mishandling the COVID-19 situation in India and alleged that all early warning signs were ignored, including from scientists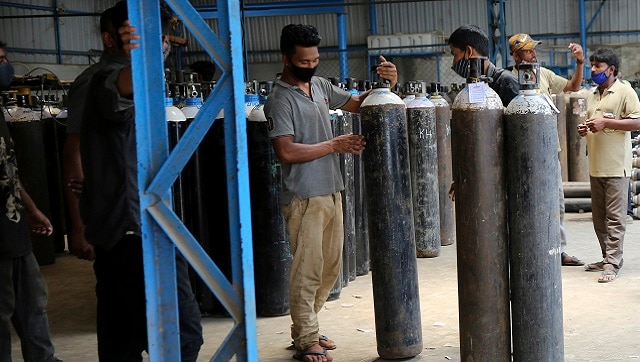 India
India also reported a record 2,104 deaths in a span of 24 hours on Thursday, taking the toll from COVID-19 disease to 1,84,657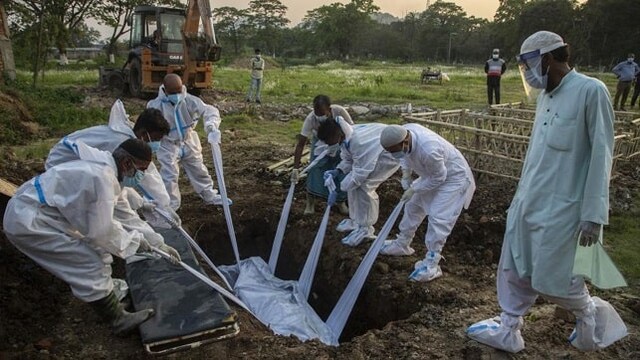 India
Had the nationalist leadership taken the savage epidemic of 1918-1919 seriously, India might have been one with a political culture that put lives first