Patanjali food park row: Ramdev's proposal to shift project out of UP could've been a severe blow for BJP
Baba Ramdev's Patanjali Group's claim to move its proposed mega food park out of Uttar Pradesh to some other state would have hurt ruling BJP.
Baba Ramdev's Patanjali Group's claim to move its proposed mega food park out of Uttar Pradesh to some other state would have hurt ruling BJP in more ways than one. It would also have been a text book case of public relations and policy disaster for the Narendra Modi government at the Centre and the Yogi Adityanath government in Uttar Pradesh.
That was precisely the reason why both the Centre and the state reacted so swiftly to address Ramdev's concerns and grievances after the yoga guru's associate Acharya Balkrishna publicly announced their decision to withdraw their project from UP and blamed it all on the apathy of Adityanath government.
'All's well that ends well,' says title of one of William Shakespeare's play. That is also a time-tested dictum. But the happy ending came only after Ramdev side did some plain-speaking with those concerned in the power corridors.
Most analyses on the subject were rightly focused on the fact that Ramdev's shock therapy to the Adityanath government came just a day after BJP president Amit Shah — along with two general secretaries Ramlal and Anil Jain — visited the yoga guru in Delhi, touched his feet and submitted some documents on the achievements of the Modi government in four years. They also sought his blessings for the 2019 elections. But there were other important angles too.
To begin with, Ramdev is taken as an extension of the BJP. His personal rapport with top BJP leaders, including Prime Minister Narendra Modi and party chief Amit Shah, is excellent. So is his relationship with other senior leaders. It was interesting to see Amit Shah landing at Ramdev's place as part of his 'Sampark Abhiyan'.
Though the yoga guru's ties with Opposition leaders like Akhilesh Yadav and Lalu Prasad Yadav are equally sound, there is little or no possibility that he would bless the Opposition for 2019.
It would have indeed been bad PR for BJP if Ramdev had pulled his Rs 6,000-crore mega food park project out of UP, not just because he is perceived to be close to the entire spectrum of BJP leadership but also because Ramdev and Patanjali are seen as messiahs of Swadeshi. They are seen as entities who had the appetite and capacity to take on mighty FMCG multinationals.
But the catch lay in what Shah said in the presence of the yoga guru. He said that by reaching the latter, he was able to tell lakhs of his followers about Modi government programs and policies.
'Ease of doing business' has been one of the Modi government's key objectives. The government and ruling BJP patted its back and praised the prime minister in October last year, when the World Bank improved India's rating on 'Ease of Doing Business' by making it jump 30 notches. Ramdev shutting his shop, with all his perceived closeness with powers that be, and being the brand ambassador for brand Swadeshi, would have deeply hurt Modi government's tall claims on the issue. This could have provided easy fodder for Modi's rivals to target him and his government at various public platforms.
Patanjali Ayurved spokesman SK Tijarawala, who has for long been associated with Ramdev, told Firstpost, "We had been given two extensions by the Centre's food processing ministry and then we received another notice saying that we must provide title of the land, else our project would be cancelled. Now, who would provide title of the land? The state government. We have fulfilled all requirements from our side and knocked all doors to get clear title but we didn't get it. In the meantime, we had invested crores in constructing boundary walls, site office and fetching machinery at 425-acre project site on Yamuna Expressway. In the end, we thought that we are wasting our time and decided that before government cancels its in-principle approval for project, we should move out. We had thought of investing in pious land of Ram and Krishna but then whole of India is pious land for us. We can do business anywhere in the country. This project would benefit lakhs of farmers and generate few thousand jobs."
"Engaging in business is not an easy job. Proving right conditions for ease of business is government's responsibility. The government keeps on talking about it all the time but roj roj ki mathapachhi (facing daily headaches) is not ease of doing business," he added.
Ramdev's side is also angry over the technicality, which a senior UP government minister Satish Mahana talked about in the MoU.
Tijarawala said that was a lame excuse by the UP government. They all know that the project, executor, team are the same. After signing the MoU in a hurry, the initial amount may have gone from a certain Patanjali group name but that can't be the reason to delay the project.
It must be noted that Ramdev got 425-acre land on Yamuna Expressway near Greater Noida when the Akhilesh Yadav government was in power and foundation stone was laid during that time. Bhoomi pujan was done by Ramdev in February last year when election process was still on in the state but things didn't move the way it should have after the advent of Yogi government.
Now that Yogi Adityanath has reached to Baba Ramdev assuring him of his personal attention and time-bound clearance of all pending issue, all concerned are happy and want to end it on a happy note.
Tijarawala said, "Yogi Adityanath should be given full credit for resolving the issue. He perhaps had not been briefed properly. But then there is a Yogi to Yogi connect, a Yogi (Adityanath) can understand another Yogi (Ramdev) than anybody else."
There are speculations that an intervention by the Prime Minister's Office made things move at a fast pace but since the matter has been resolved to everybody's satisfaction, nobody from either side is willing to drag Modi's name into the controversy.
India
The curbs are aimed at breaking the chain of the virus, and a decision on whether to further extend them will be taken on Sunday, an official said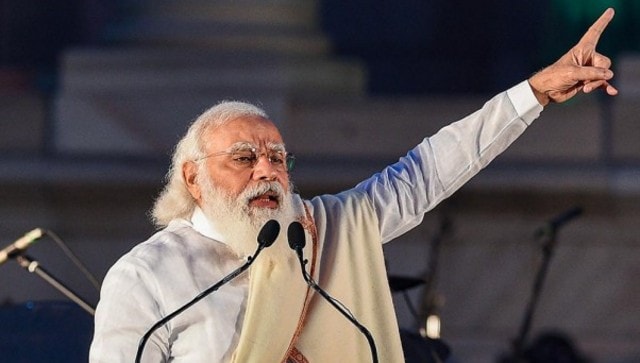 India
Modi reviewed the progress of vaccination and the roadmap for scaling up production of vaccines in the next few months, the Prime MInister's Office said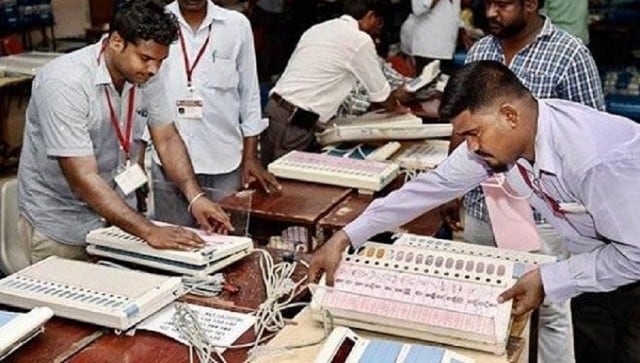 Politics
The counting of votes began Sunday morning at more than 825 centres across the 75 districts of Uttar Pradesh