Paschimbanga? Come again? That's what you call paribartan?
West Bengal has decided, by all party consensus, it needs to become Paschimbanga. But it's left Bengalis, sorry Paschimbangalis, like Sandip Roy scratching their heads in confusion. Is this what passes for change in Kolkata?
Here's a story doing the rounds of the Bengali newspaper Ananda Bazar Patrika these days.
When the news of West Bengal's all-party consensus to change its name to Paschimbanga reached New Delhi, Arun Jaitley quipped "We can't call it West Bengal anymore. We have to say Poschimbongo. But what's in a name? So said our great poet Kalidas."
"What are you saying?" retorted Kapil Sibal. "It was not Kalidas. It was Shakespeare."
"What's in a name?" grinned Jaitley.
Aah, if only our all party consensus had an iota of that much wit and imagination. With Paschimbanga, they served up yesterday once more. It makes no sense, even as an exercise in symbolism. The government spelled out many reasons why the state needed a name makeover. And then it proceeded to fail on all counts.
Here's why our new name has left us scratching our heads.
1•  It was supposed to give us the alphabetic upper hand. But our alphabetic leap has been reduced to barely a hop. It is true that it was always frustrating to watch West Bengal bring up the rear of the state parade on Republic Day. It's another matter that while other states boasted classical dances and exquisite medieval temples, we only had floats featuring thatched huts and women in white saris with red borders making vague undulations to cranked up Rabindrasangeet. Will the floats improve now? Otherwise why bother? Respect is not a letter of the alphabet anyway.
2• It was supposed to make others pay more attention to us. This idea that we needed to move up the alphabetic chain, because by the time the West Bengal ministers and secretaries got to speak everyone was tired, is itself ridiculous. Its position in the alphabet was the least of moribund Bengal's many problems. Anyway Nehru routinely moved West Bengal's famous chief minister Bidhan Chandra Roy up the speaking order. And Jayalalithaa apparently just tells the PM she needs to take the afternoon flight to Chennai, so she needs to speak earlier.
3• It was supposed to be about all-party consensus. Didi had not needed "all party" consensus to sign accords in Gorkhaland, return land in Singur or offer packages in Jangalmahal. But for a decision arrived at for the sake of "unanimity" it seems to have no champions anywhere. Intellectuals, even the ones the Trinmool wooed before the elections, have panned it en masse. "If it had to be Paschimbanga, then what was wrong with West Bengal?" singer Kabir Suman told The Telegraph. And Suman is a Trinamool MP.
Didi apparently preferred Bangabhumi. The Left preferred Bangla. The Congress, as usual grandly out of touch, was the one that wanted Paschimbanga. So Didi needed to appease the Congress, her "partner" whom she royally snubbed before the elections when she unilaterally announced the Trinamool list of candidates? All I can hope is that Pranab Mukherjee is offering a generous financial package in exchange. And by the way could he change his name back to the much more authentically Bengali Mukhopadhyaya now?
4• It was supposed to be about preserving history. Partha Chatterjee, the Minister for Parliamentary Affairs, said they took into consideration "history and administrative reasons." First off, this was supposed to be the paribartan sarkar, the government that was elected on a mandate of bold change. But Purbabanga, our sister half, has moved on from its Partition history and become Bangladesh.  East Bengal is just a football club in Kolkata these days. All it proves is one thing and one thing only - other people learn from history, we like to live in it. There is a difference between nostalgia and paralysis.
5• It was supposed to make life administratively simpler. No one has managed to explain why it's administratively easier to change our name to Paschimbanga versus Bengal or anything else. Won't the letterheads still need to change? Won't the license plates still need to be fixed? Won't it still need to go through all the same hoops in the Assembly and the Centre and require the amendment of the First Schedule of the Constitution? Or is this just an interim measure? Is the state so out of shape it needs a breather at P before it can hike all the way up to B.
6• It was supposed to be more authentically Bengali.  Have you heard the stewardesses mangling Kolkata when the plane lands at Netaji Subhas Bose International Airport? Imagine what non-Bengali speakers will do to Paschimbanga. Our governor MK Narayanan just tried it out last night in front of Mamata and Manmohan Singh. It had the audience in splits, the PM looking stoic, and Didi suddenly busy rifling through her notes. All we have gained from this exercise is that we get to be the butt of jokes from the likes of Lalu Prasad Yadav. "Just stuff rosogollas in your mouth and say paschimbangal in Hindi and it will turn into Poschimbongo eventually," he quipped. Get ready for more Ongo-Bongo jokes.
So dear Puducherry, Punjab, Rajasthan, Sikkim, Tamil Nadu, Tripura, Uttarakhand, Uttar Pradesh, please excuse us, we are in a hurry to get ahead. Please, please don't all change your name to something with O now. What? You didn't notice? You aren't green with envy at our brilliant idea on our race to the top?
Don't be too sure. Remember, what Paschimbanga thinks today, you'll think tomorrow.
Find latest and upcoming tech gadgets online on Tech2 Gadgets. Get technology news, gadgets reviews & ratings. Popular gadgets including laptop, tablet and mobile specifications, features, prices, comparison.
India
'Those who want to exploit the poor will never want any Muslim to become a leader,' says the firebrand head of Bengal's Furfura Sharif dargah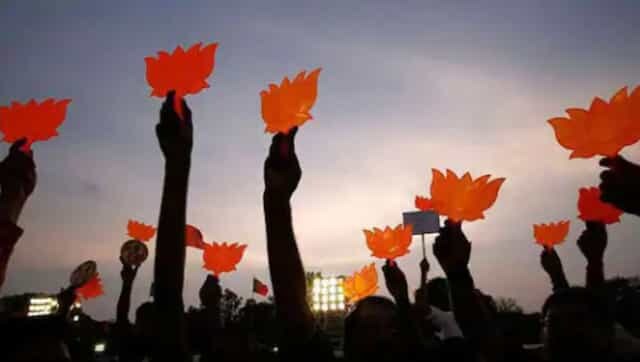 Politics
If the Left Front-Congress alliance works out, the BJP will have to work much harder for its vote share.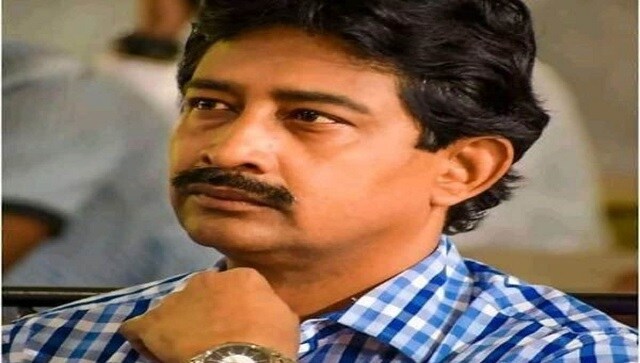 Politics
The Domjur MLA joins a string of TMC leaders who have quit the ruling party ahead of the state Assembly polls