Parsa Election Final Result 2020 Declared: RJD's Chhote Lal Ray defeats former Chandrika Roy by over 17,000 votes
Chandrika Roy had won the seat in 2105 on RJD ticket defeating Chhote Lal Ray (then a member of the LJP) with a margin of 42,335 votes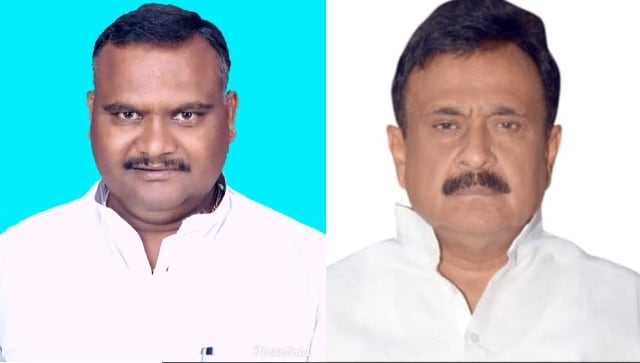 Parsa Election Final Result 2020: Contesting on RJD ticket, Chhote Lal Ray has won from the 121 Parsa Assembly Constituency with a margin of over 17,000 votes.
Chhote Lal Ray defeated Chandrika Roy by a margin of 17,239 votes. Ray polled 44.36 of the total votes in Parsa categorised as a rural seat.
Interestingly, Chandrika Roy, who received 33.13 percent votes this election, had won the seat in 2105 on the RJD ticket defeating Chhote Lal Ray (then a member of the LJP) with a huge margin of 42,335 votes.
Lok Jan Shakti Party's Rakesh Kumar Singh polled 12,137 votes, the third-highest from the constituency.
Chandrika Roy is the son of former Bihar Chief Minister Daroga Prasad Rai, a Congress leader. He contested the election in the 2020 Assembly election on a JD(U) ticket. Roy had married his daughter Aishwarya to Lalu Prasad Yadav's son Tejashwi Yadav, but that didn't work out well as a divorce is pending in the court.
Located in the Bhojpur region and Saran district of Bihar, the Parsa Assembly Constituency seat which shares its inter-state border with Saran is part of the 20 Saran Lok Sabha constituency.
According to News18, Rai is a former Bihar minister and has been MLA for six times. Chandrika Rai won the Parsa seat five times between 1985 and the February 2005 polls, which yielded a fractured verdict.
Follow LIVE updates on Bihar Election Results here
Parsa voted on 3 November, in the second phase of Bihar Assembly election 2020.
A total of 11 candidates are contesting the Bihar Assembly election from the Parsa seat this year. In 2015, it was 14.
Here is some information about the Parsa constituency:
Total number of voters: 2,61,799
Number of male voters: 1,39,246
Number of female voters: 1,21,872
Number of transgender voters: 0
Voter turnout in 2020: 57.59 percent
Voter turnout in 2015: 55.31 percent
also read
Opinion
The party and the government it led in Karnataka not just failed to protect Hindutva activists, but also didn't do enough to look after the families of those killed during the previous Congress dispensation
Politics
Congress leaders have also said if the ordinance does not go through, Kejriwal would get a unique privilege that had been earlier denied to Delhi Chief Ministers like Sheila Dikshit, Madan Lal Khurana, Sahib Singh Verma, and Sushma Swaraj
India
On the day of the inauguration of the new Parliament building (28 May), Modi will be presented with the 'Sengol' by the 293rd head priest of Madurai Sri Harihara Desika Swamigal