Parliament's Winter Session or wasted session? Rajya Sabha scores zero on productivity scale
The Winter Session of Parliament began on 16 November. On 8 December, both the Houses — Lok Sabha and Rajya Sabha — met for 17th day but within minutes of commencing, both the Houses were adjourned.
The speculations just got confirmed.
The Winter Session of Parliament began on 16 November. On 8 December, both the Houses — Lok Sabha and Rajya Sabha — met for 17th day but within minutes of commencing, both the Houses were adjourned. The deadlock over demonetisation has led to wastage of the Winter Session so far and considering that just one more week is left for the session to wrap up, there is little hope that the Houses will be able to pass, introduce or even debate the Bills that have been listed for consideration.
Parliament Session Alert Winter 2016 by Firstpost on Scribd
Both the Lok Sabha and the Rajya Sabha failed to conduct any substantive business as Opposition continuously created pandemonium, leading to early adjournment of the two Houses on multiple occassions. This has been the scene since the Winter Session began. The Narendra Modi government was expecting a stormy Session with the Opposition presenting a united face in seeking to corner the government over the demonetisation issue calling it a "currency scam" that needs to be probed. However, such low productivity was unexpected.
Analysis by Delhi-based think tank PRS Legislative, which tracks the functioning of the Indian Parliament, found that productivity of Lok Sabha this Winter Session was 14 percent whereas productivity of Rajya Sabha was 20 percent. PRS data also showed that Rajya Sabha spent zero hour on questions, whereas, the Lok Sabha spent 5.1 hours. Rajya Sabha spent 11.8 hours on non-legislative issues while the Lok Sabha spent 4.3 hours on the same.
Question Hour, considered the most crucial hour of Parliament — it is the first hour of a sitting session of Lok Sabha and Rajya Sabha devoted to questions that MPs raise about any aspect of administrative activity. The concerned minister is obliged to answer to Parliament, either orally or in writing, depending on the type of question raised. PRS data tells us that Rajya Sabha's productivity in Question Hour has been zero percent compared to Lok Sabha's 33 percent. In Lok Sabha, ministers replied to 37 questions orally, while in Rajya Sabha only one question was answered. It is important to keep in mind that Winter Session constitutes of 22 sittings — 17 of which are over. Therefore, in the remaining days, these numbers are not expected to change too much.
From the day Winter Session began till Thursday, only two topics were debated in Lok Sabha — demonetisation of currency notes to weed out black money and delay in landing of a private aircraft carrying Chief Minister of West Bengal Mamata Banerjee and other passengers due to air traffic at Kolkata airport. In comparison, Rajya Sabha discussed "delay in landing of flight at Kolkata Airport carrying Mamata Banerjee and other passengers." If PRS data is any indication, the Rajya Sabha, which is supposed to be the House which reviews the bills presented in the Lok Sabha, has been the biggest failure of the Winter Session. See the image below for daily time breakup in Rajya Sabha. From 17 November till 6 December, the Upper House has spent zero hours doing anything productive. Instead, spent 0.72 hours discussing 'other' issues.
As far as business is concerned, Lok Sabha did four percent legislative business compared to Rajya Sabha's one percent. But figures get bold when it comes to non-legislative business that the Houses did — Lok Sabha conducted 32 percent of non-legislative business while Rajya Sabha conducted 64 percent.
Ahead of the Winter Session, Prime Minister Narendra Modi had met Opposition leaders and sought their cooperation in the fight against black money and corruption for which, he said, the demonetisation exercise was undertaken. The government is willing to discuss all issues and answer the questions raised by the opposition, Modi had said, hoping for a fruitful session as he recalled the passage of the GST Bill in the last session with the cooperation of all parties. An unrelenting Opposition, however, had decided to step up and put up a strong fight against the government.
The thing that our MPs forget here is that the time wasted in Parliament is not theirs to waste.
While our MPs and legislators waste slinging mud at each other, it is also important to remember that the legislators argue and counter-argue at the cost of the exchequer and eventually taxpayer. As of 2012, each minute of running Parliament during sessions costs the exchequer Rs 2.5 lakh. "In one year, Parliament runs for eighty days during sessions. Each day, business in both Houses are transacted for around six hours. If we take into account the total annual expenditure on Parliament, then for each minute of running the House costs Rs 2.5 lakh," then parliamentary affairs minister Pawan Kumar Bansal had told reporters back in 2012.
But its wrong to view the cost of parliamentary disruptions in monetary terms. The stakes are much larger.
But we should get used to this by now. The Winter Session of 2015 was similar. The Opposition, led by the Congress, did not let the government function. The BJP lacked the political precision to thwart the rivals.
Result: This session witnessed the lowest number of bills being passed since the Winter Session of 2010. This figure will soon change since the Winter Session of 2016, as PRS data suggests, has passed just one bill so far.
To sum it all up, here's what JD(U) MP and member of Rajya Sabha Harivansh said about functioning of Parliament:
"I ask myself every day before I head to the Rajya Sabha about what I would do in the House. As an MP how do I repay the people for the privileges and facilities I enjoy if I am not able to raise their issues in the House? Is it not an unnecessary and unacceptable burden on the exchequer if we are not able to raise the problems of the people in the House? I can only hope that the great parliamentary traditions of this country are restored and as Members of this privileged House we recognise our responsibilities and accountability to the people of this great country."
Subscribe to Moneycontrol Pro at ₹499 for the first year. Use code PRO499. Limited period offer. *T&C apply
World
In mainland China, major events have been largely erased from public memory by censorship. Critics fear that model is being imported to Hong Kong.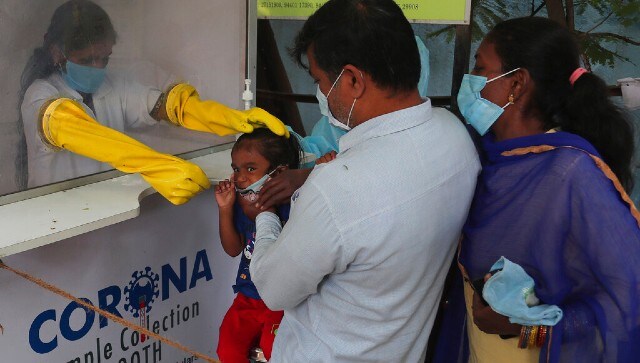 India
It is important to reiterate that the argument of 'natural herd immunity' remains largely a thereotical one, and cannot be relied on to mitigate the disease, especially with millions of vaccine doses ready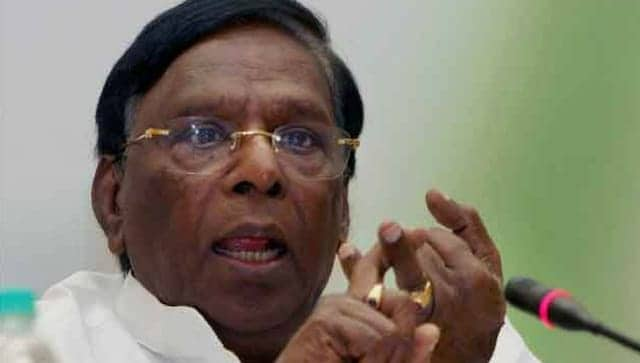 Politics
With the collapse of the Puducherry government, the Congress has lost its second government in a year after Madhya Pradesh